Save the date on Mar. 29 for a PTSA general meeting and presentation on anxiety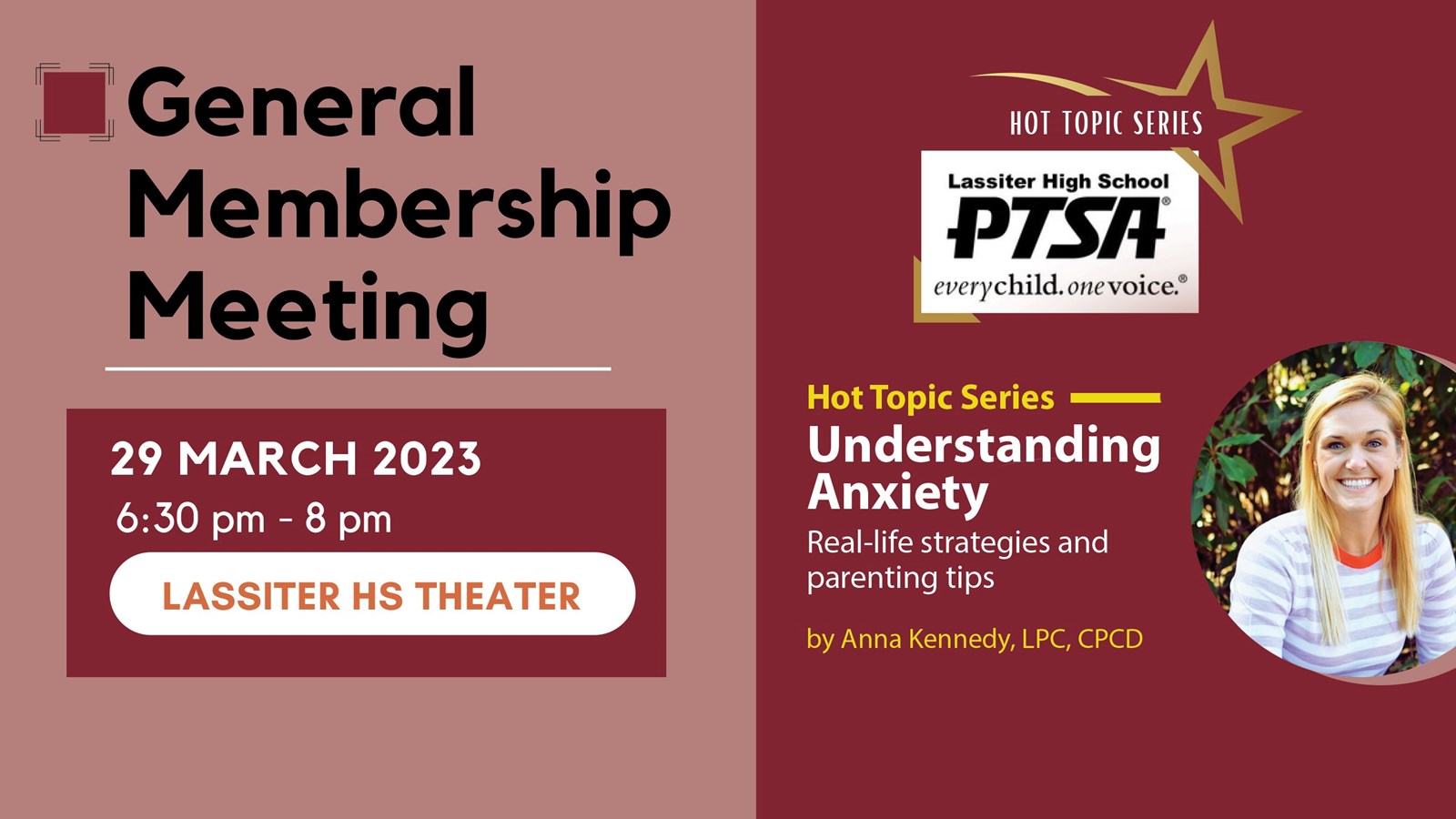 According to Psychology Today, "the average high school kid today has the same level of anxiety as the average psychiatric patient in the early 1950s."
Join Lassiter PTSA on Wednesday, March 29 at 6:30pm in the theater to hear Anna Kennedy speak on understanding anxiety and sharing with parents tips for tangible, real-life strategies for our teens. Helping parents combat stress and anxiety... she plans to give parents advice on how to talk to their children about what they are experiencing. Anna is a Licensed Professional Counselor and a Certified Professional Counselor Supervisor and has been practicing for over 14 years. She is the founder and director of Elevate Counseling + Coaching. Elevate is a group therapy practice that provides individual therapy for children, teens, and adults.