Congratulations to Theater's Isabelle Layng on Artist of the Week!
Our People, The Inside Scoop, Clubs and Organizations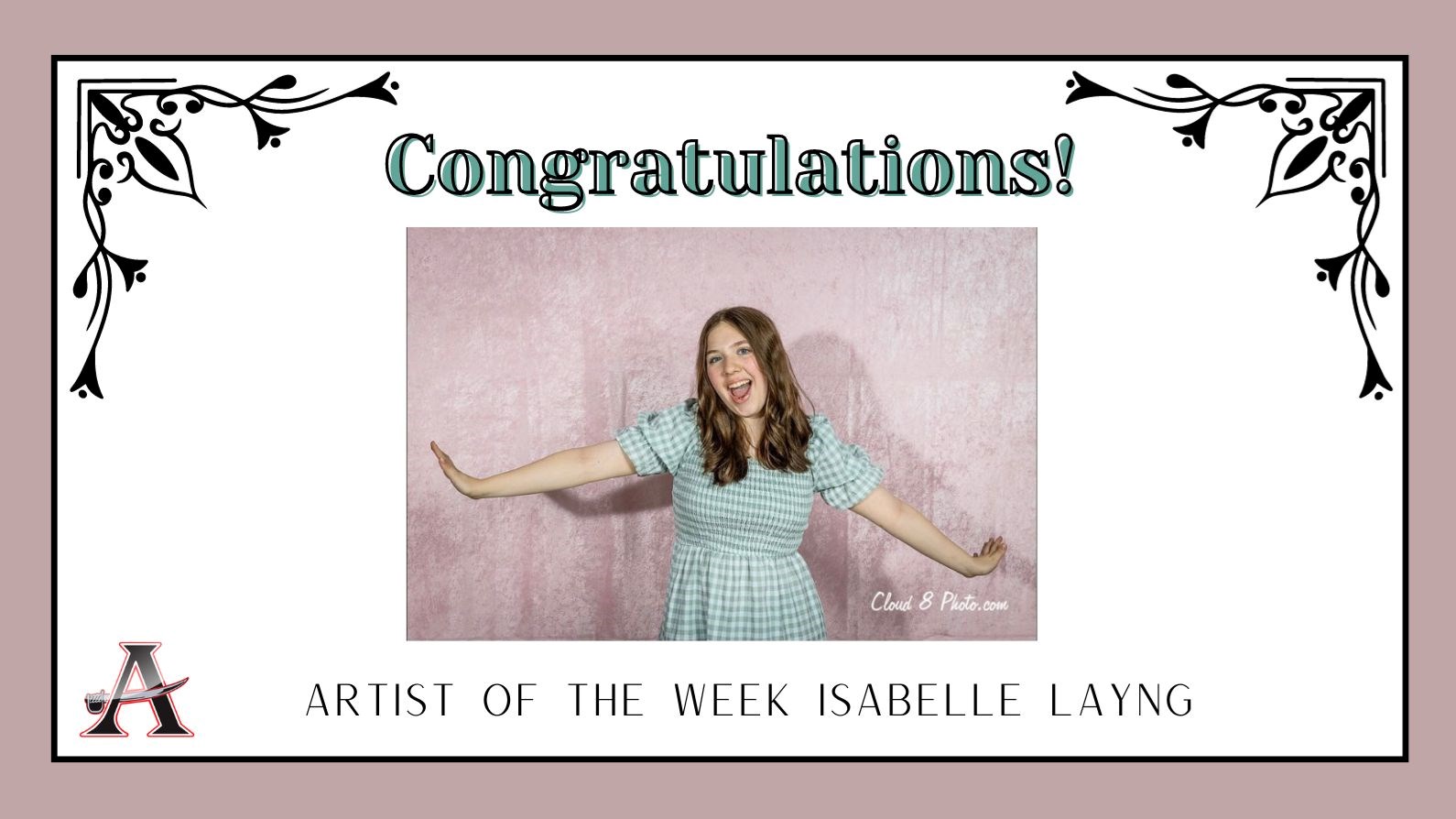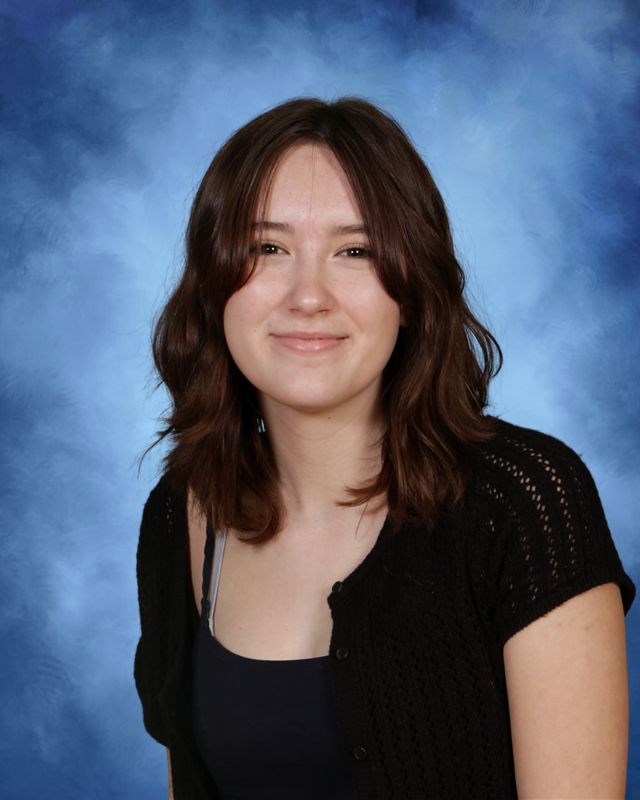 Written by Journalism Staff Reporter Mia Rooney
---
Allatoona's artist of the week is Isabelle Layng. She is a junior in high school and was nominated by theater teacher Ms. Tracey Kemp. She says that "Isabelle 'Belle Belle' has worked really hard over the past couple of years and become an outstanding actress. She has a bright future ahead of her." Isabelle has been in drama for three years. She has taken part in Steel Magnolias, Anatomy of Grey, Our Town, Wylie and the Hairy Man, and The Addams Family. Her favorite play is Beauty and the Beast, and her least favorite play is Sweeney Todd. Her advice for younger students is, "Be true to yourself, because you're mostly alone in life, you can't really trust a lot of people. Find a really good group of friends, because I found a really good group of friends in theater that are real and trustworthy. Be honest to yourself and trust your gut, always have someone you can trust and talk to." Isabelle wants to do theater in college but is unsure if she would do it as a career. Congratulations, Isabelle Layng, for receiving artist of the week. Your hard work and talent have not gone unnoticed!
Spotlight Image created by Mia Rooney in Canva
Image used by Cloud8Photo.com