Community Service Opportunities
Community, Graduation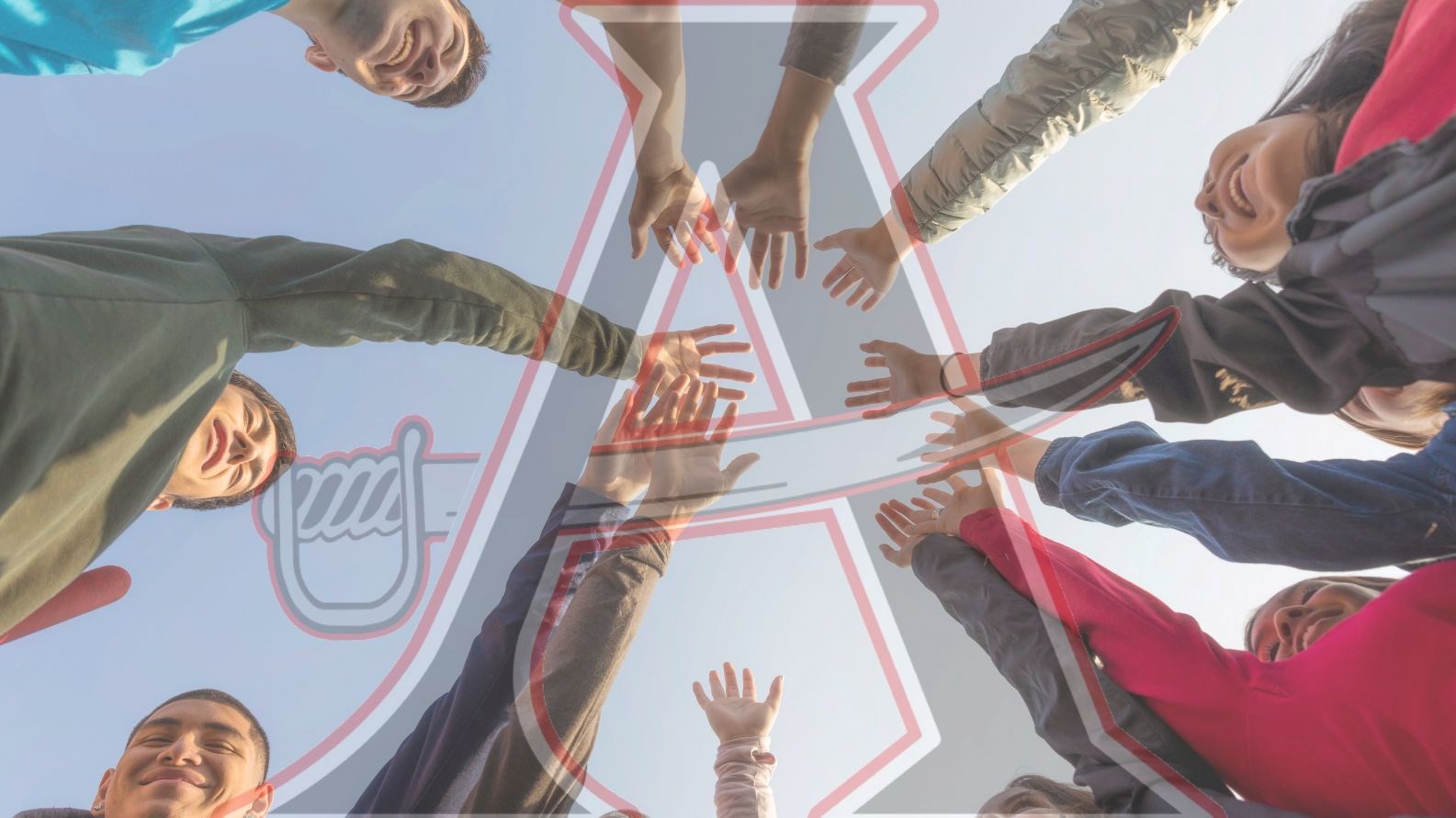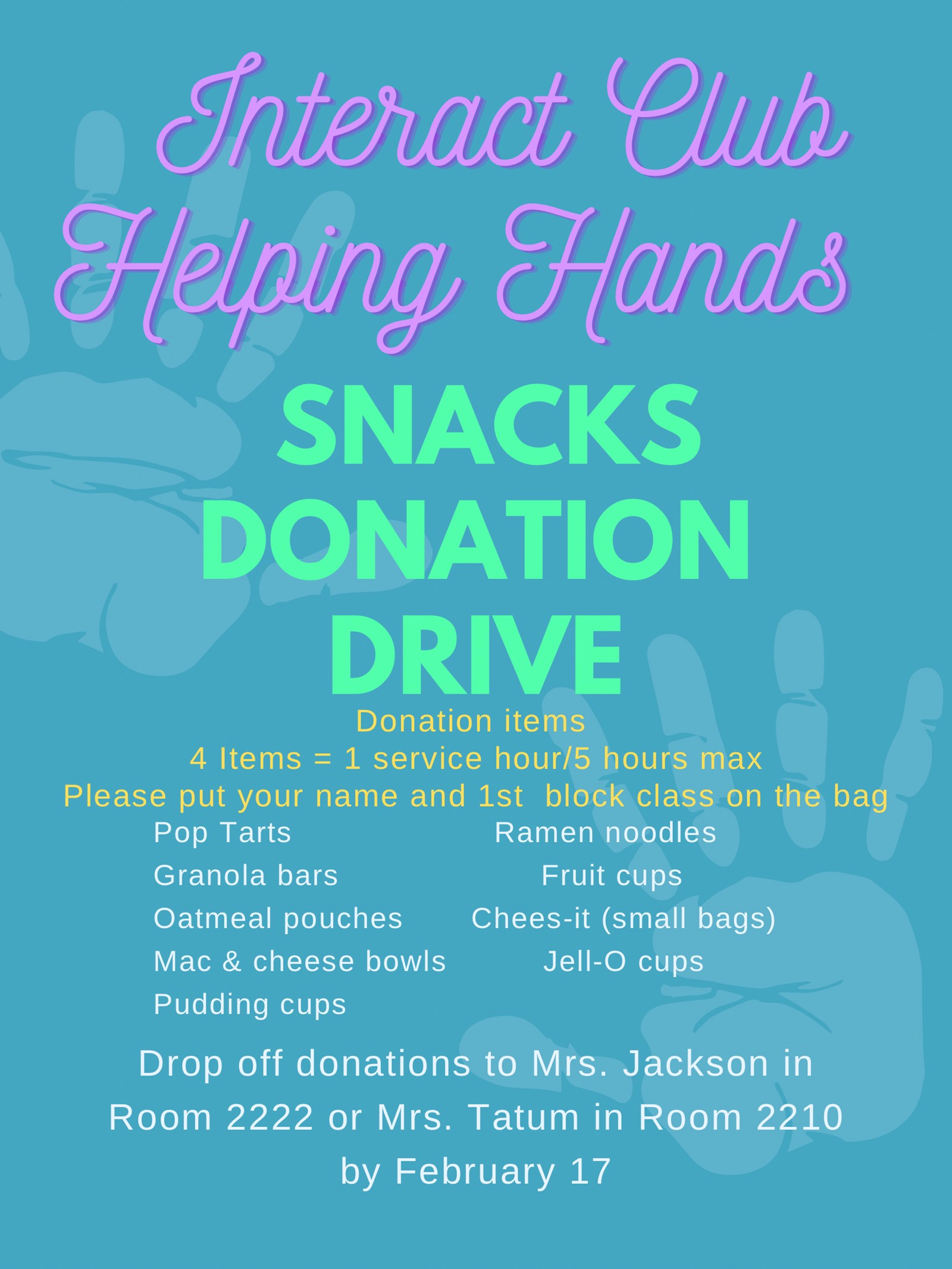 This image is also available in PDF in the Resources section below.
---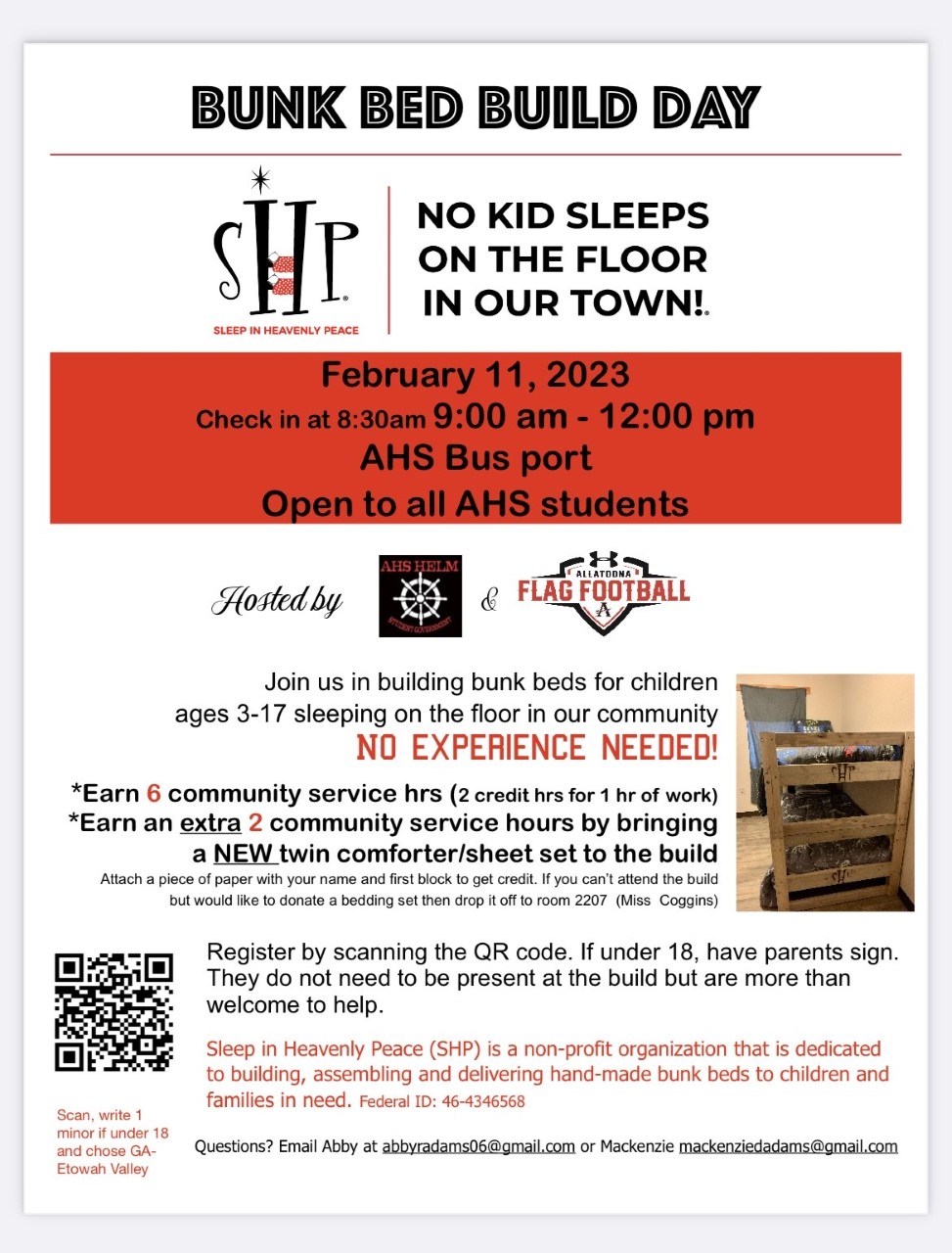 A PDF of this image is available in the Resources section below.
---
Tuesday, January 17, 2023
Hello Students! Thank you for helping us make Lewis Elementary's Pizza Bingo a night to remember!
Pizza Bingo Night runs from 5:30pm-7:00pm on Friday, February 3rd, 2023.
We need 4 volunteers to set up from 4-5pm, 16 volunteers to help with the event from 5:30-7pm and 4 volunteers to clean up from 7-7:30pm.
Prepaid Orders Table - 2 volunteers
Bingo Card Checkers - 3 volunteers
Prize Assistants - 1 volunteer
Concessions - 4 volunteers
Popcorn Makers - 2 volunteers
Set Up will include setting up the check in and prepaid order tables, making popcorn and organizing the bingo area and prizes
Clean Up will include putting away the bingo area and leftover prizes, picking up trash and putting away bingo cards/markers
Please click the SignUp Genius link below to pick where you can help. Please sign up before January 30th, so our Chair - Sherry - doesn't have a heart attack.
SIGNUP GENIUS: https://www.signupgenius.com/go/4090A4FADA92BA31-pizzabingo
Contact Audrey Zohner at audreyvzohner@gmail.com or text at 404-250-2795 if you have questions.
Thanks again for being a part of our Pizza Bingo Night!
Audrey Zohner
---
Monday, December 5, 2022
Due West UMC - 1st Annual Light the Night Trail Celebration
It's an awesome trail of holiday lights, blowups, characters and other festive items that we're inviting families in our community to visit every night in December.
With this being our 1st year, we're a little late to the party on this – but we'd like to get some high school volunteers on the weekends if possible.
If you could please pass this on to any of your Sponsors who would like for their students to participate, I would be grateful.
Mark Hellman is the Director of Missions at Due West. He will have service letters for the volunteers stating the number of hours they volunteered.
As stated on Sign Up, we basically need help with crowd control and helping ensure our guests and visitors a fun safe experience.
https://www.signupgenius.com/go/10c0e48a5a82ba5fdc25-light
Best Wishes and Thank you,
Jane
---
Super Hero night is coming, and Athletic Leadership is asking all Allatoona students and parents to be a part!
In 2018, Allatoona High School alum Turner Cockrell lost his courageous fight against cancer while attending college at Vanderbilt. In his honor, a nonprofit was started, Turner's Heroes, whose purpose is to raise funds for discovery grants to fight pediatric cancer. For the next two weeks, you have a chance to be a part of this fight and for students to earn community service hours.
Students have a chance to earn community service hours three different ways:
Purchase a Turner's Heroes t-shirt on MyPaymentsPlus for $15 for 1 hour of service*
Purchase a Turner's Heroes cape on MyPaymentsPlus for $10 for 1 hour of service*
Donate a new, unwrapped toy to be delivered to Children's Healthcare of Atlanta for pediatric cancer patients for up to 4 hours. Please make sure your donated toy(s) are on the approved CHOA list(attached)**
T-shirts and capes will be sold online through Wednesday, October 26th and can be picked up at the HELM desk during lunches on Thursday and Friday, October 27 and 28. Cash sales of shirts and capes will occur outside the gate at the home football game on Friday, October 28.
Toys are accepted the entire week and the night of the football game at the table where t-shirts and capes are sold. A receipt with the student's name must be included with the toy(s) to be given credit for hours earned. Additional information, including drop off locations, can be found on the attached flyer.
All students and fans should wear their capes and shirts to the game on Friday, October 28th, as the Bucs play host to Sequoyah. Several pregame events honoring the life of Turner and pediatric cancer patients will occur, so please make plans to attend. That evening students will be collecting change at the game for donations, so make sure to bring some cash to donate to this worthy cause. Don't like to bring cash to game? Don't worry-you can donate via credit card at MyPaymentsPlus.
See any member of athletic leadership for more details on this event and for information on how you can help be a part of the fight against pediatric cancer.
*a maximum of six hours can be earned from the purchase of capes and t-shirts
**donated toys must be from the suggested items sheet attached to receive credit- $10=1 hour for a maximum of 4 hours earned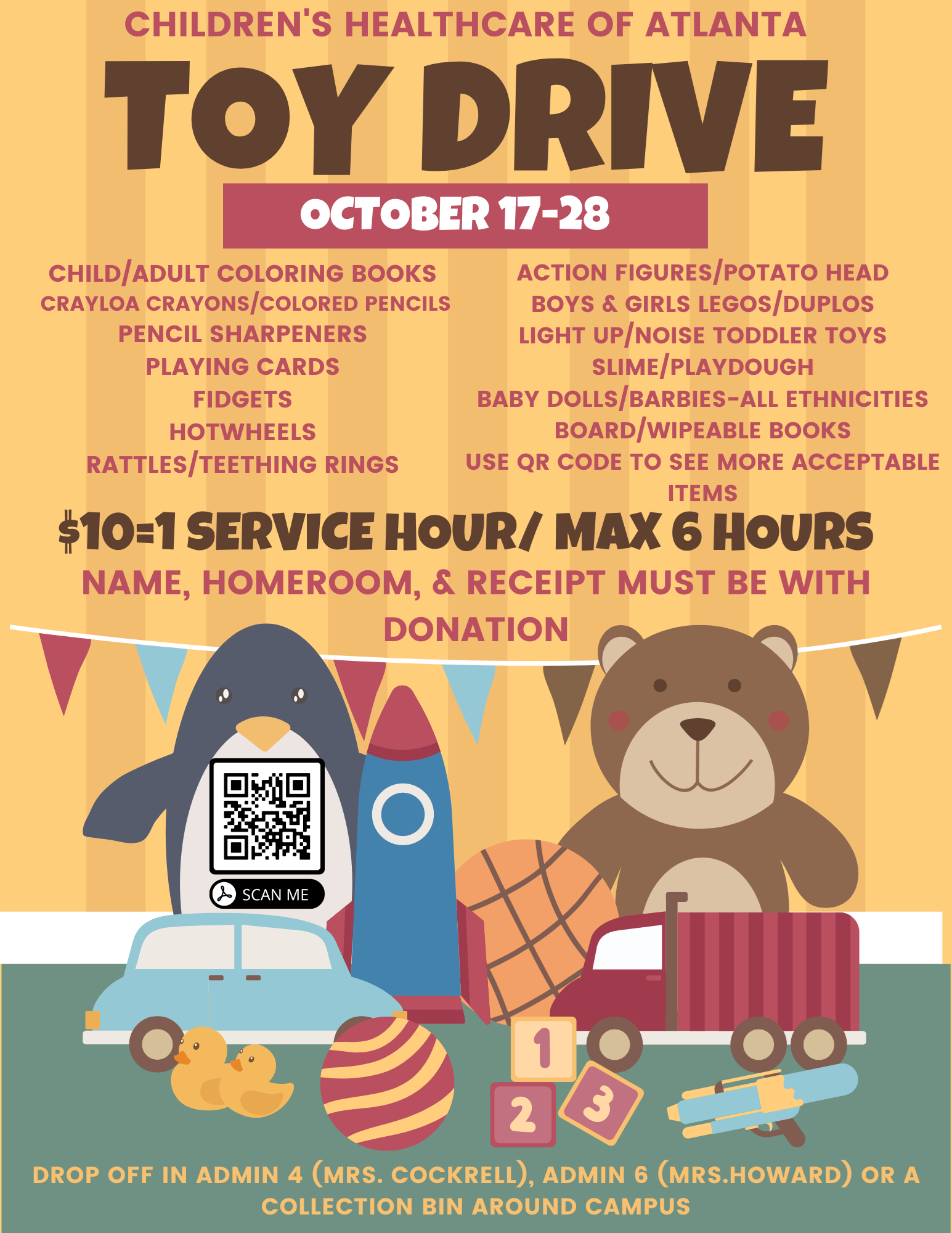 A PDF of this image is available in the Resources section below.
---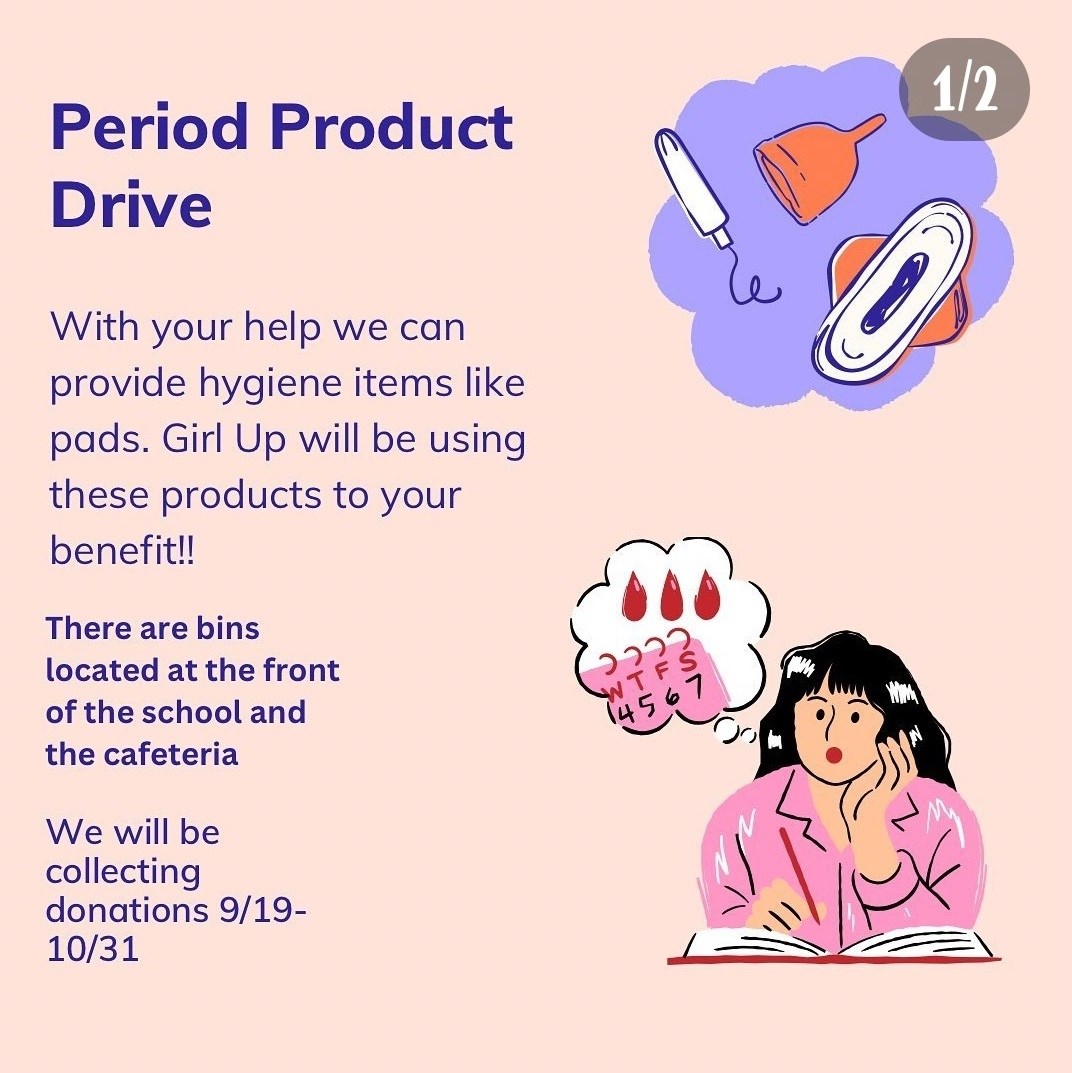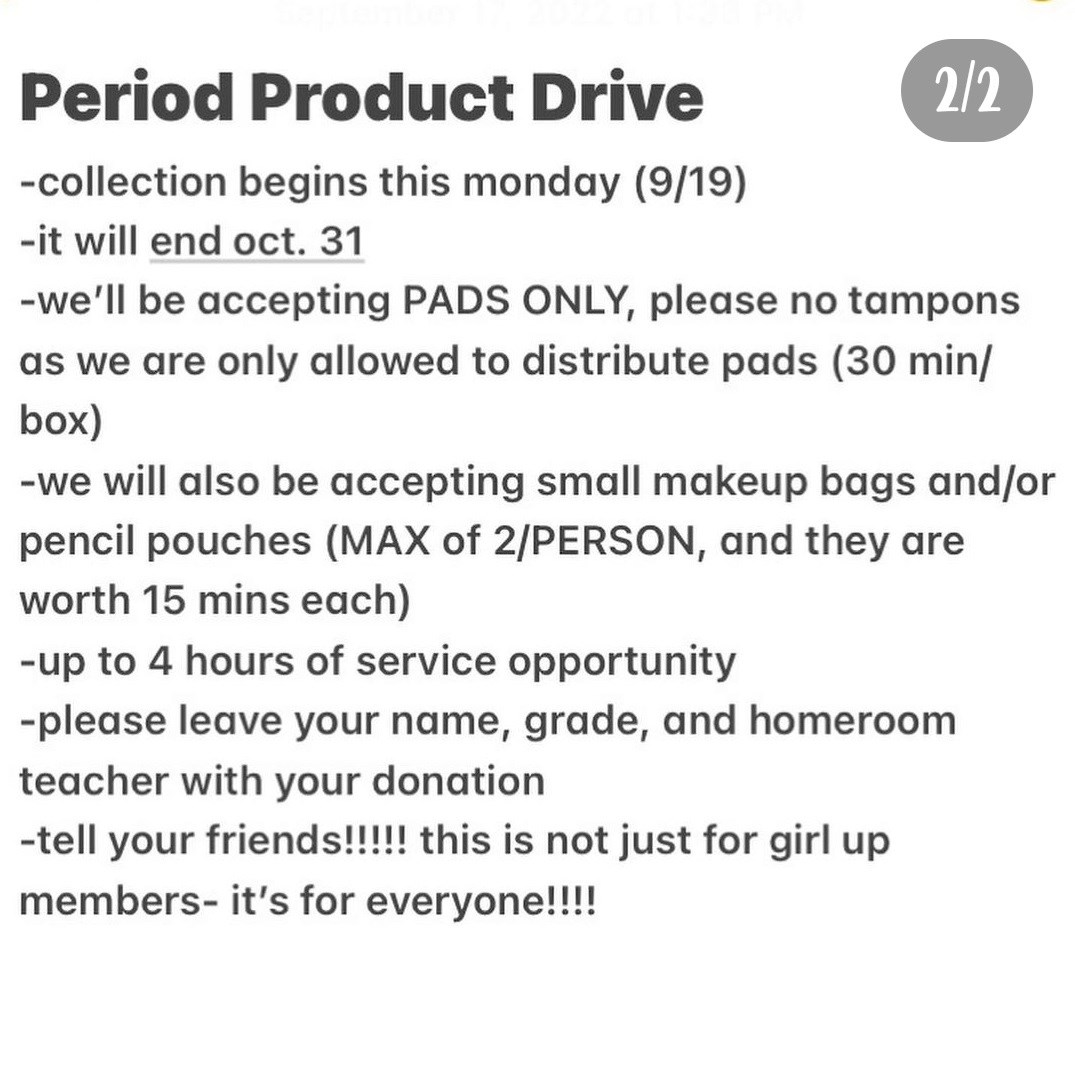 PDFs of these images are also available in the Resources section below.
---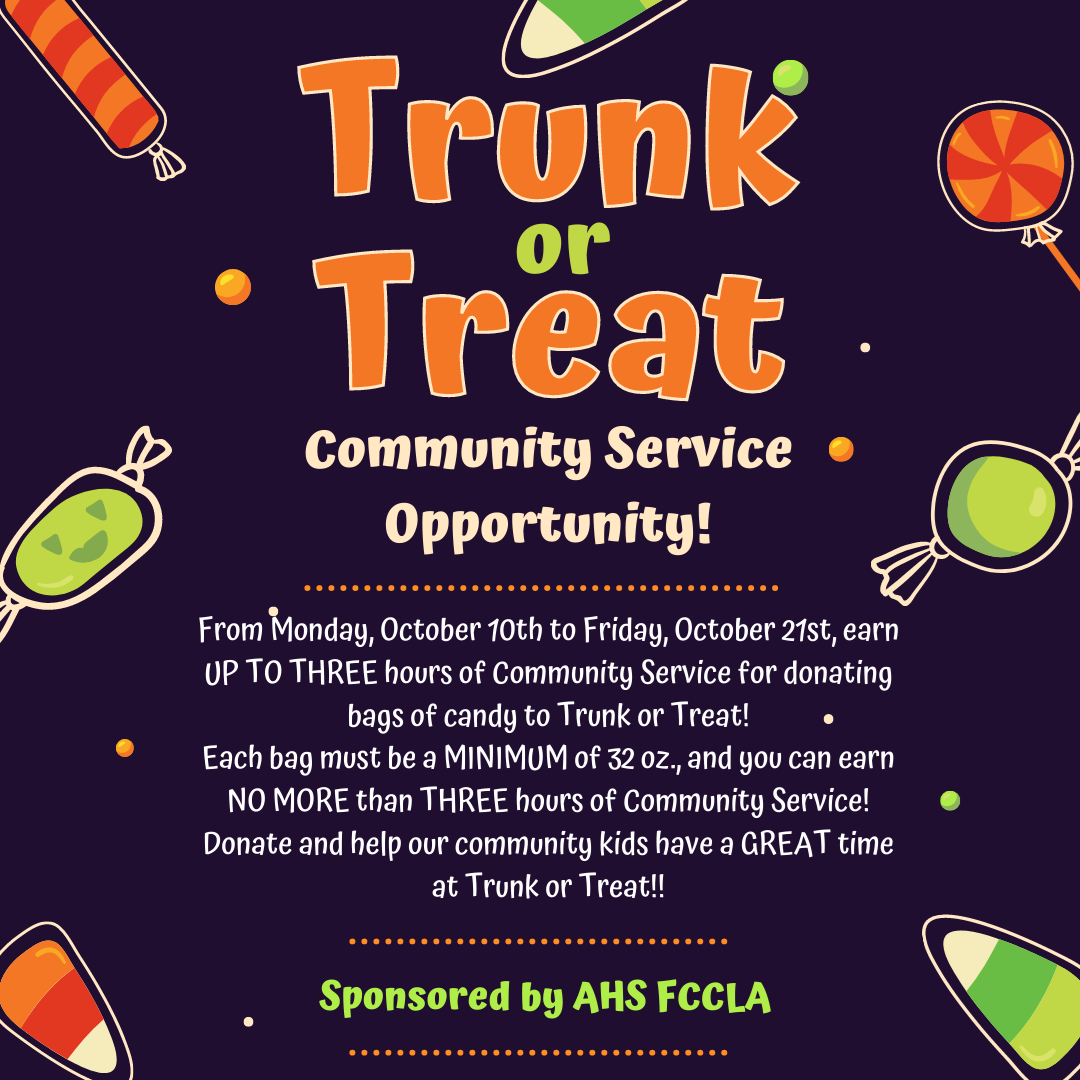 A PDF of this image is also available in the Resources section below.
---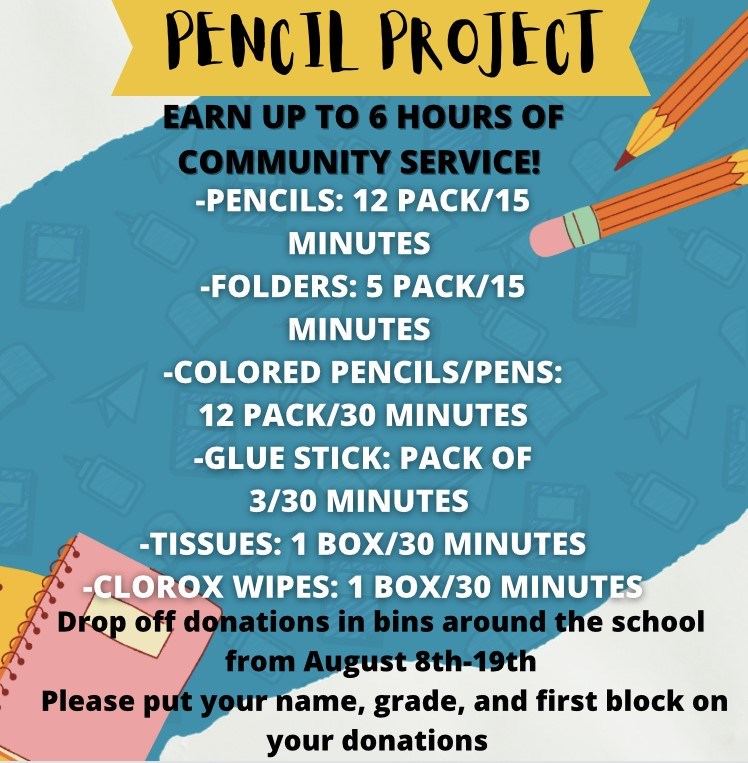 A PDF of this image is also available in the Resources section below.