Barber Debuts First Match Up Between the Young vs. the Forever Young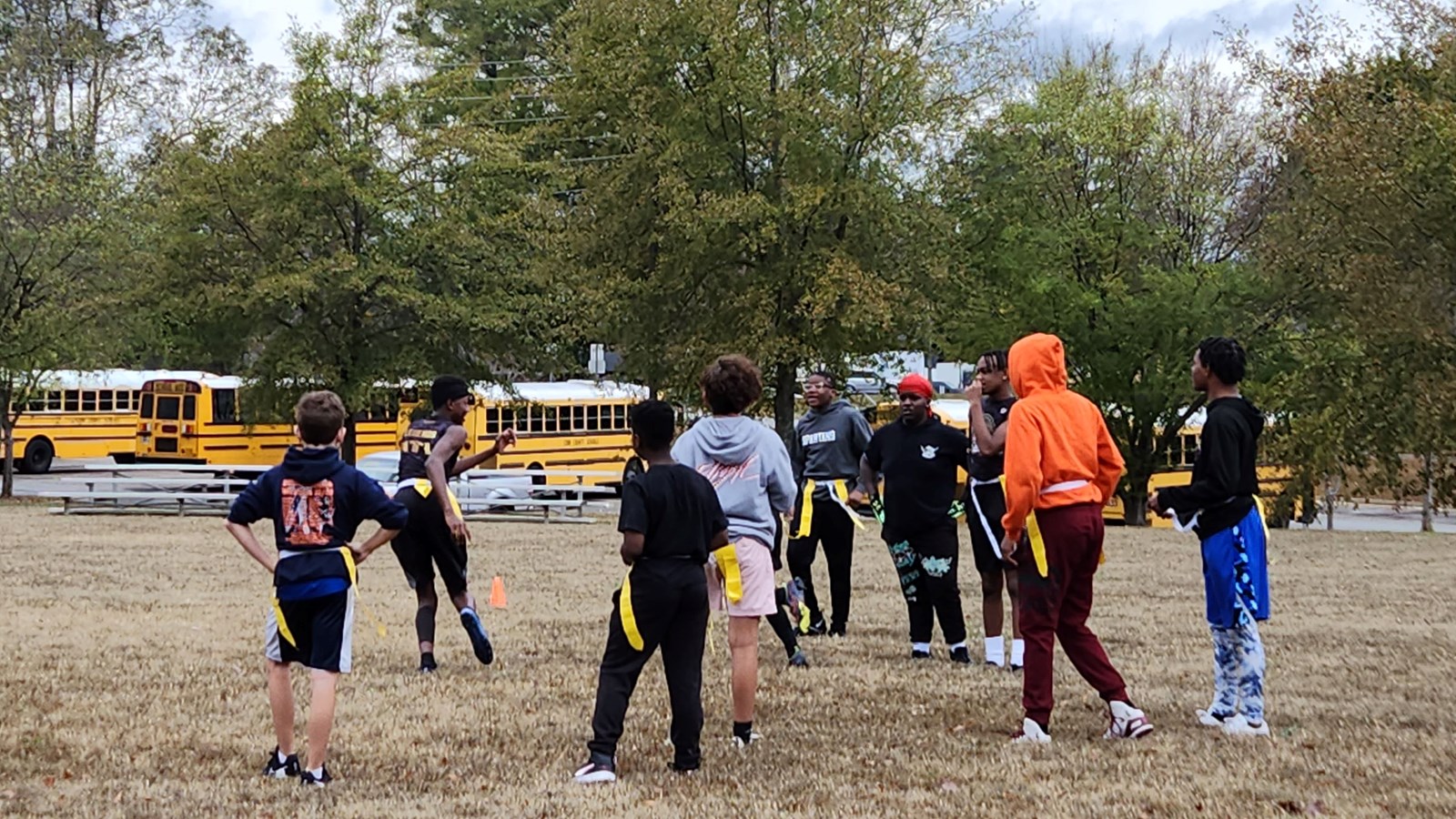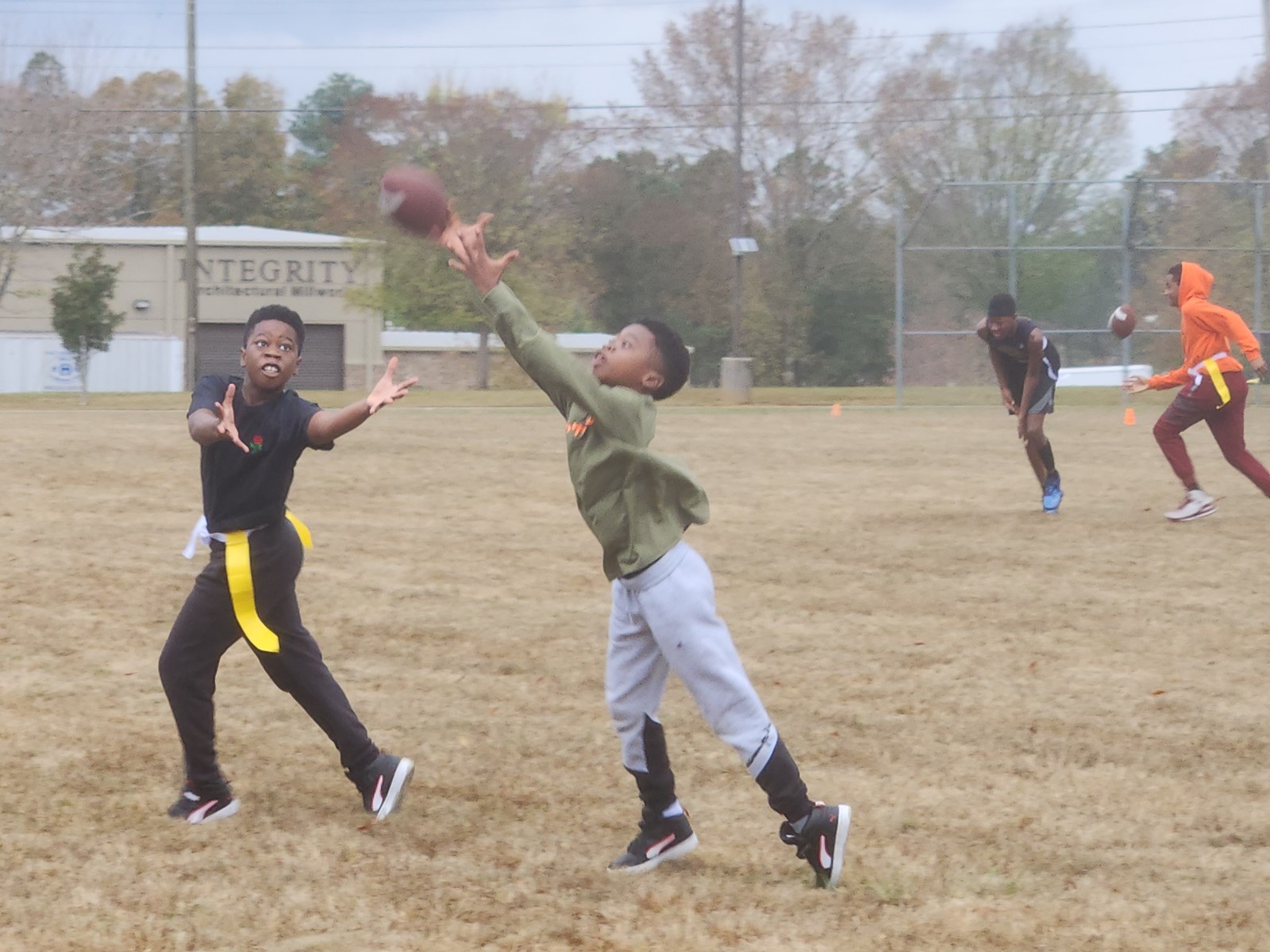 Who would win if teachers and students took the field against each other in a flag football game? Barber Middle School ended that debate following the school's first flag football match-up between the young and the forever young. The game, hosted by the Barber yearbook staff, included a sideline of smiling cheerleaders and families.
Despite the rain and brisk air on a recent Saturday afternoon, the school's upper field was filled with laughter, music, and dancing.
The staff and parents showed that when we come together, students are the ones that truly benefit. Parents commented that they were so happy to see the teachers and staff playing with the students.
"This was an amazing day! I loved seeing the community, parents, students, teachers, and staff enjoy a day of fun. We all had a great time at this event. Everyone involved participated 100%, even though the weather pretended it wouldn't cooperate, but it did. We definitely need to do this once a semester; football and basketball. The kids were salty that they lost, but overall, it was a day of great memories," said Geraldine Lee, Barber 8th Grade math teacher.
Barber students will have an opportunity to claim the title next year during a rematch.