Simpson Hosts STEAMapalooza for Hundreds of Families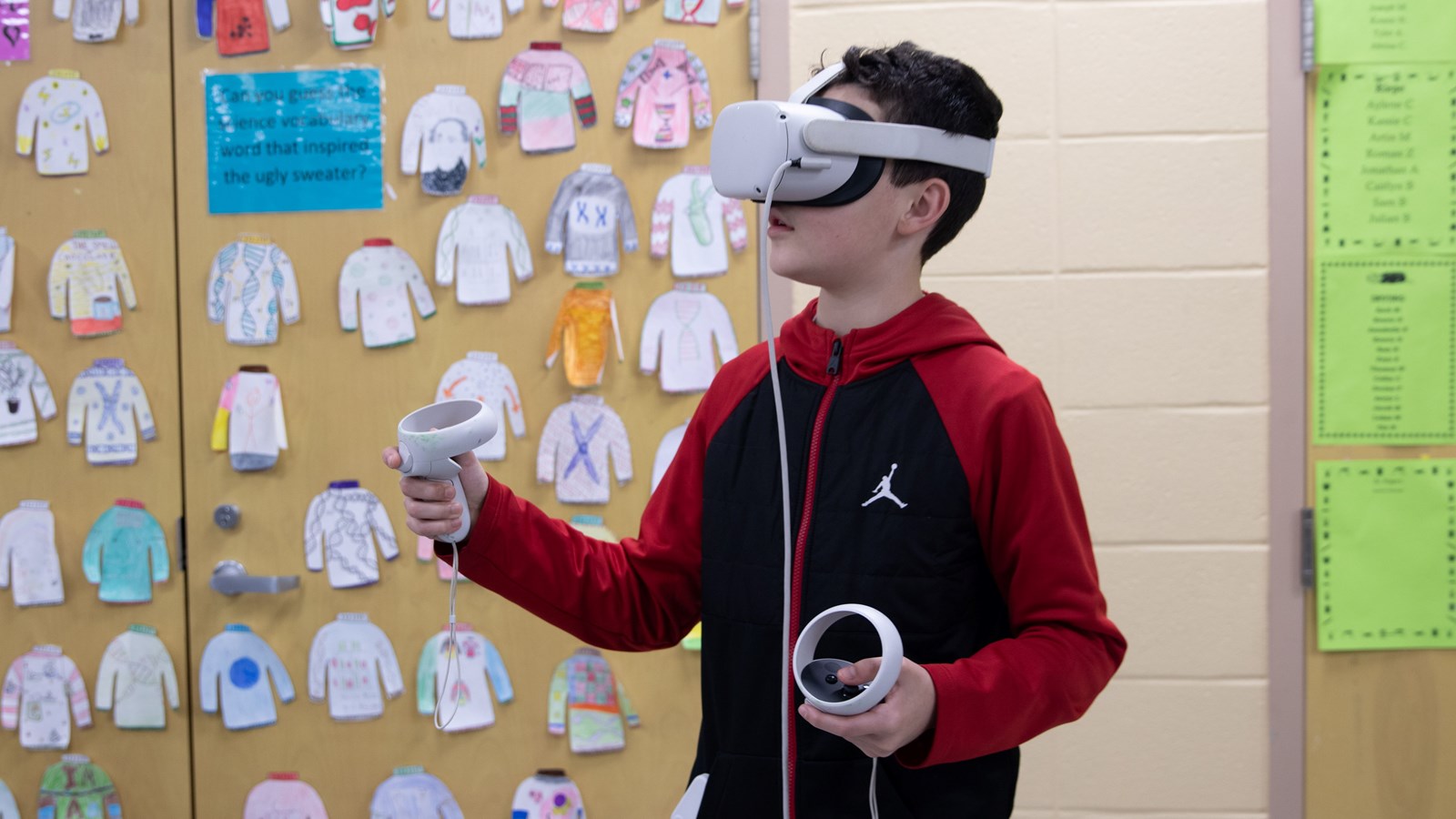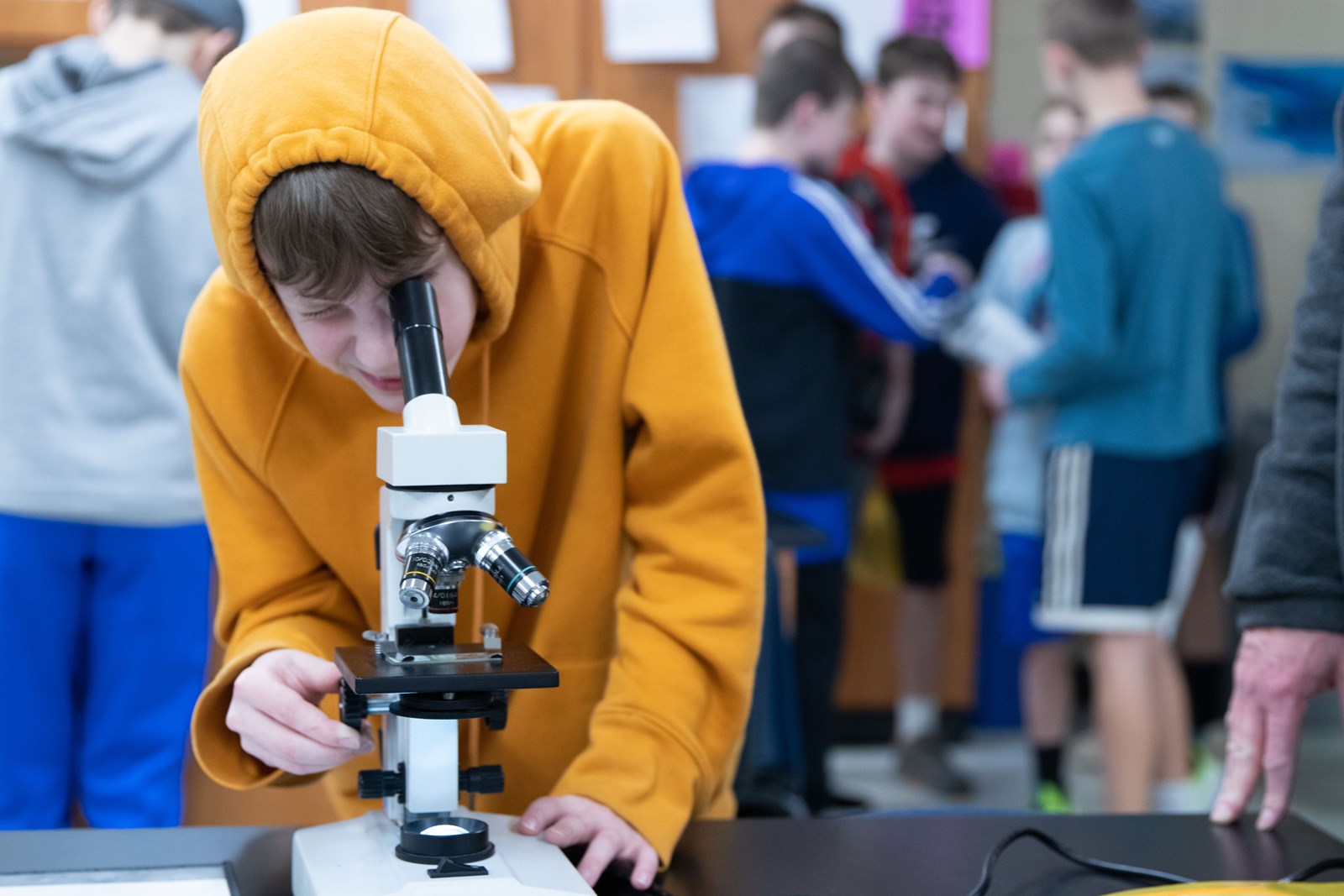 What does a Tesla, Star Wars characters, slime, rare books, and rocks have in common? They were all featured at Simpson Middle School's recent STEAMapalooza event.
About 400 Simpson families explored a variety of science, technology, engineering, art, and math activities and demonstrations set up throughout the school.
In one classroom, parents used playdough, right alongside their middle schoolers, to build squishy circuits. Families lined the hall waiting to see the snake demo. Students learned about speedcubing and tested out virtual reality headsets. Members of the Wheeler High School robotics team let the middle schoolers try their hands at driving a student-built robot.
Even Simpson principal Dr. LaEla Mitchell could not resist the temptation of the dominoes challenge.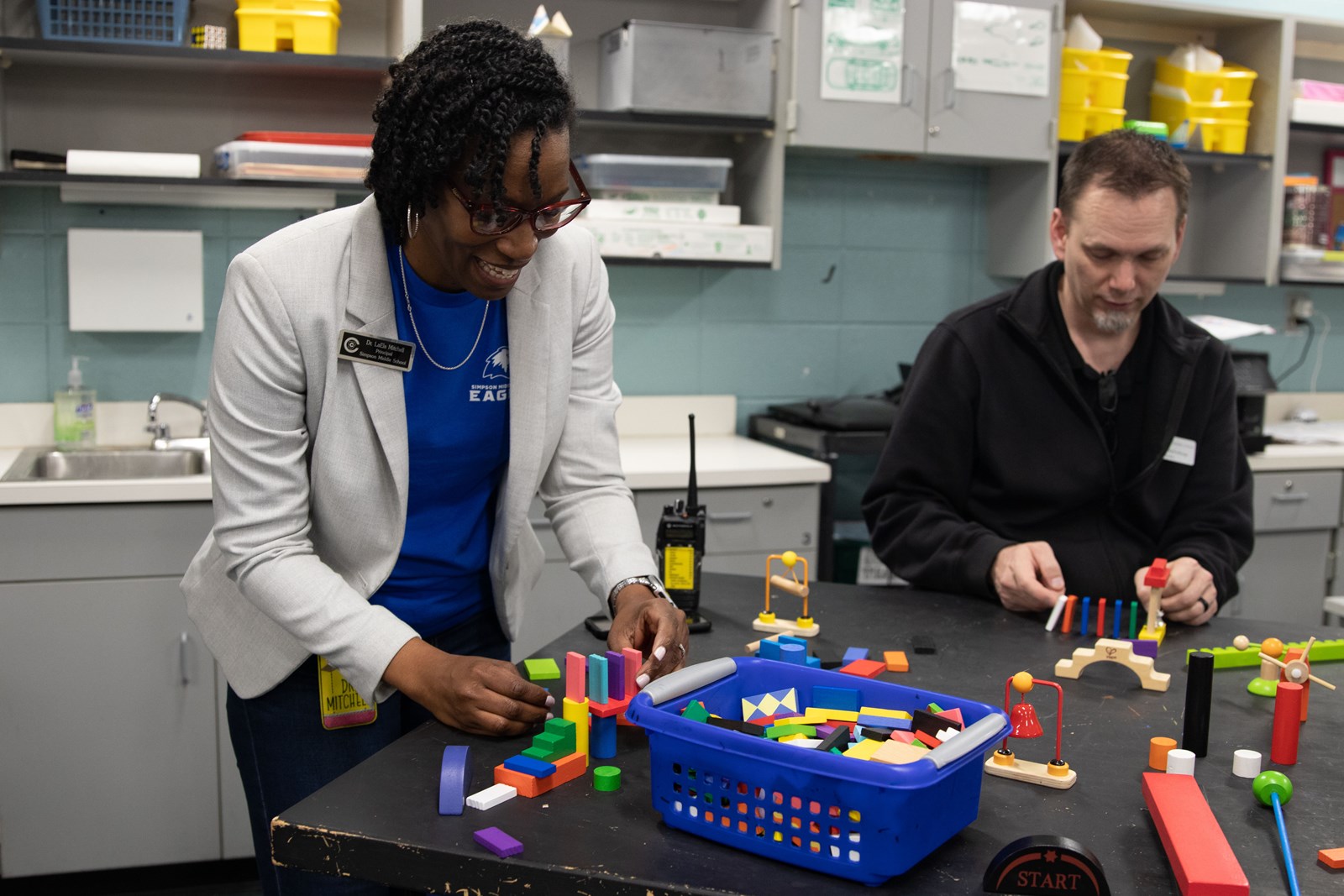 "I am so thankful for the opportunity for Simpson to host STEAMAPALOOZA again! As a STEAM school, this opportunity to showcase what the students are learning and invite family members to join us in this experience is priceless," Dr. Mitchell said. "It was truly a community event – our PTSA, community partners, and feeder schools all showed up and showed out! And, of course, I am grateful to my wonderful faculty and staff for making this fun night of learning one to remember!"
Simpson's STEAMapalooza also featured a poetry wall, open mic night, hands-on art activities, and a Tesla demonstration. Guest speakers from the Georgia Institute of Technology Earth and Atmospheric Sciences, American Society of Microbiology, and Emory University covered topics like rocks and minerals, corals and their survival, magical wonders of protein folding, and bacteria and cells.
Families also had the opportunity to learn about the science of baseball, check out the Bach to Rock demonstrations, try the Tangram Challenge, and more.
This was the first big event since the pandemic shutdown and was a "reboot" that created a venue to invite external organizations and speakers, providing an enriching academic event. The Sprayberry High School JROTC and several Wheeler High School student-led clubs, including the Wheeler Society of Women Engineers, participated in the STEAM evening. Simpson's PTSA worked with the middle school teachers to organize the event, resulting in a parking lot packed with families eager to explore the world of STEAM.