Cobb Schools and DPH Partner to Educate About Vaping and Opioid Epidemic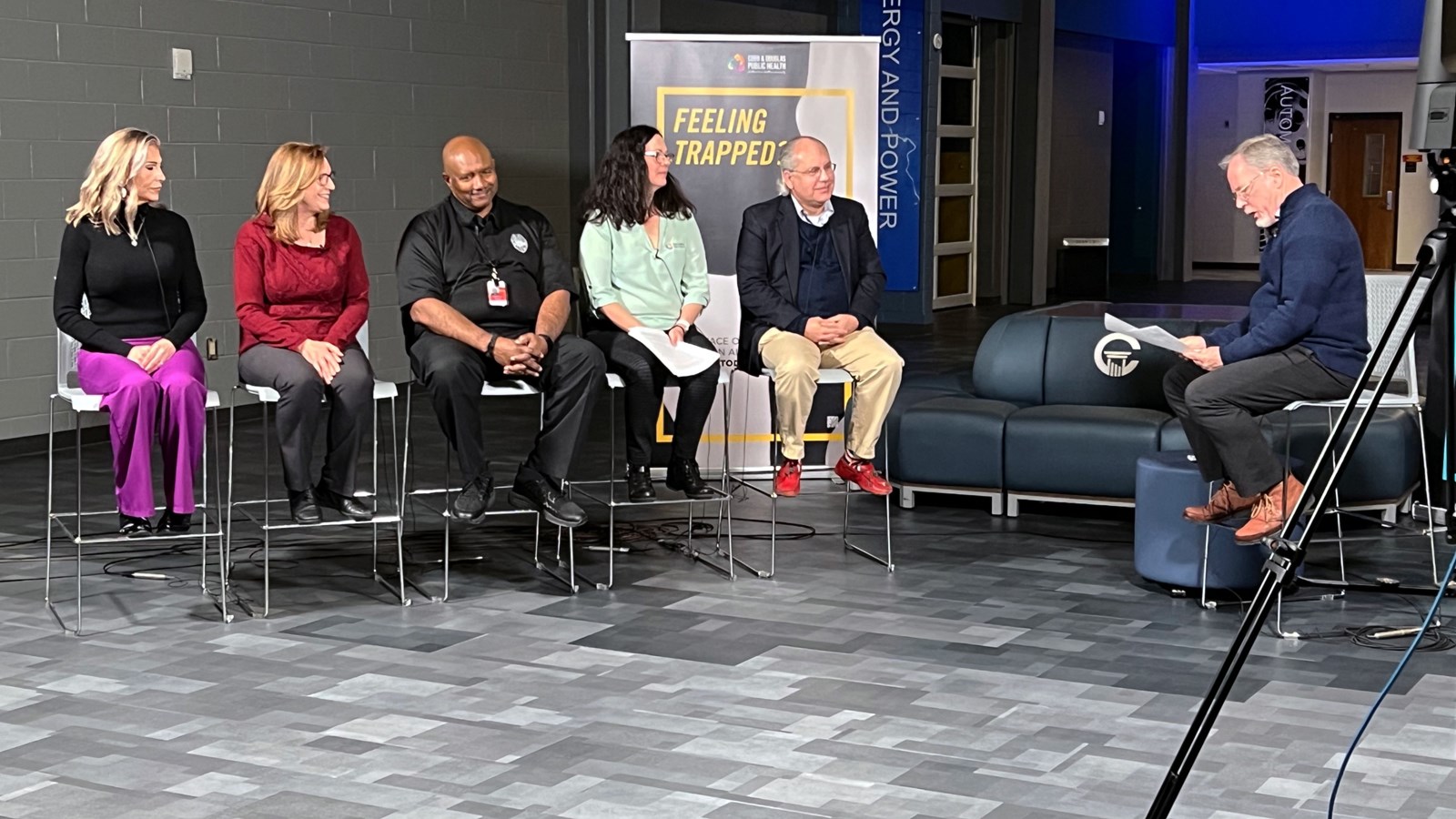 A collaboration between Cobb Schools Communications Department and Cobb and Douglas Public Health (CDPH) resulted in an educational and, at times, emotional live-stream event on the dangers of vaping and opioids. It was shot on-location in the expansive lobby of Cobb School's new CITA facility adjacent to Osborne High School.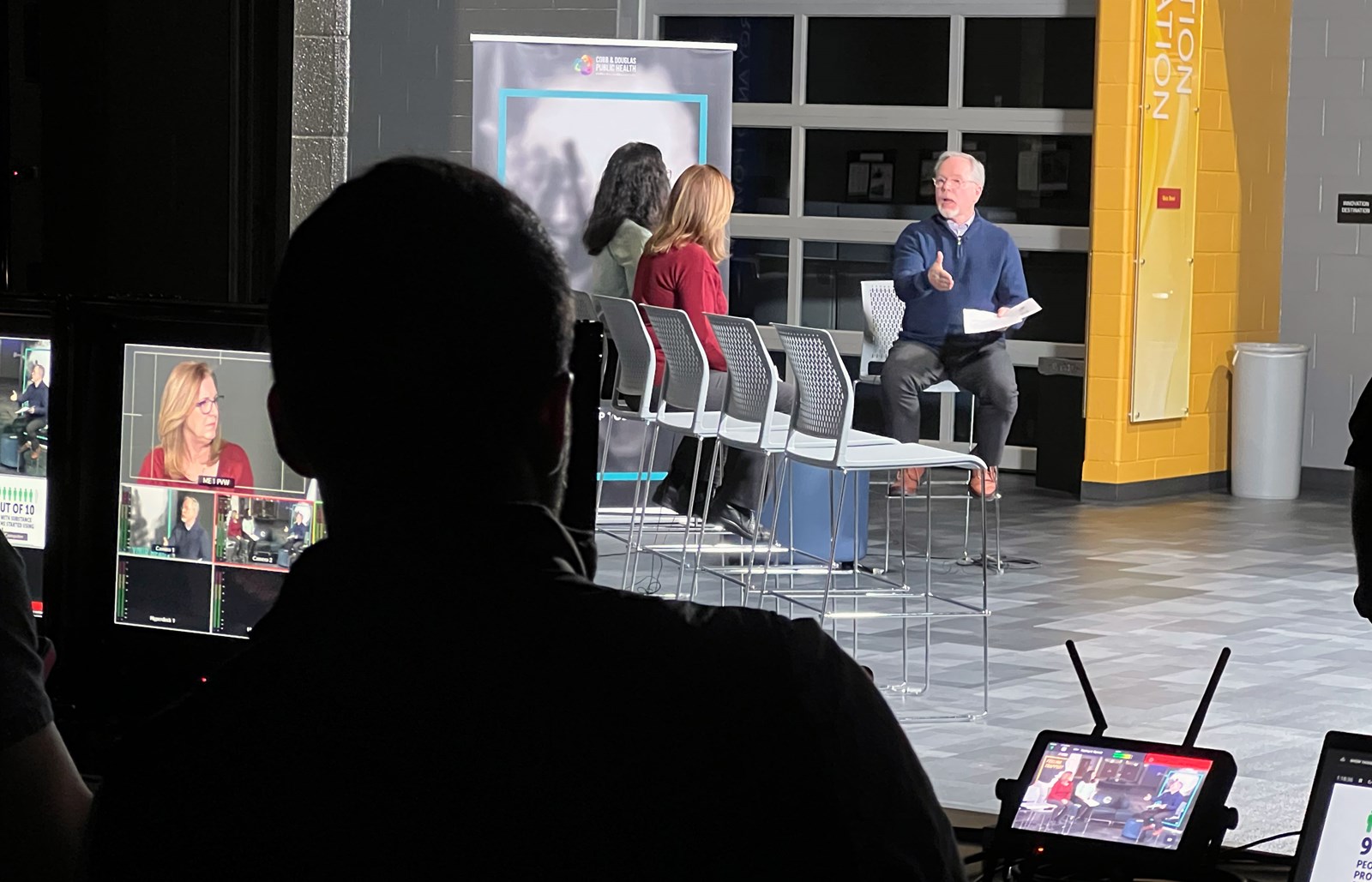 Hosted by Cobb County's Communications Director, Ross Cavitt, the event featured five guests with very different backgrounds and experiences who were unified in their message about the health and legal risks of vaping and opioids. "Students need to know that putting something in their mouth can end their life," said guest Stacey O'Shields in a powerful closing statement.
Mrs. O'Shields knows well what she speaks. Her daughter's boyfriend died of an accidental fentanyl overdose, and a month later, she lost her daughter, Clover, in the same way. Both deaths occurred in the O'Shields' home. Both overdoses were linked to a fake Xanax tablet; Clover had taken only one-fourth of the pill. "I had heard about fentanyl in the community and the dangers, but being a mother of eight, I never thought that it would be me. One pill that looks the same as others they have taken in the past could end their lives. It's that deadly and serious," Mrs. O'Shields said emotionally.
Lori Jouty, an Overdose Response Specialist for CDPH, agreed. "Fentanyl is about 50 times stronger than heroin and is very easily produced. It has been found in many drugs on the street that are made to look like other ones. People believe they're taking one thing, but it has been contaminated illicitly with fentanyl."
While opioids have a legitimate and legal purpose for pain management, they are also tightly regulated and difficult to obtain. Students and adults who get prescribed an opioid for an injury may decide they need more after the prescription runs out and turn to a deadly illegal alternative. "Parents need to be aware of the very real dangers with these drugs," Ms. Jouty said.
Unfortunately, students and young adults often think these issues won't affect them. "Kids think they're bulletproof," Ross Cavitt said. "They believe nothing can hurt them." However, the numbers are climbing, and the statistics are difficult to ignore. Deaths related to fentanyl are up over 700% in Georgia, and student deaths are also rising. It is quickly accelerating into an epidemic.
Another topic discussed by the panel was the rise of vaping among students. In 2019, about 7% of students were vaping, and that number has steadily increased to nearly 25% today. Student usage now eclipses adult usage of vapes and e-cigarettes.
"Brain development continues until around age 25," said veteran nurse Laura Searcy. "Any usage of any substance with addictive potential between the ages of 10 of 25 is dangerous and risky and has the potential for serious health consequences. 9 out of 10 in addiction recovery programs started using before the age of 18."
"The take-home lesson is there are no soft or hard drugs," Nurse Searcy said directly to the camera to emphasize her point. "Any use of any substance with addictive potential hijacks and damages the development of the brain's risk and reward system." She also pointed out that vaping anything—marijuana, nicotine, or other "juices"—has been shown to increase instances of anxiety, depression, a reduced ability to learn and concentrate, and a long-term reduction of impulse control.
Besides the health risks common to vaping, students and parents must also be aware of the potential legal consequences. Cobb Schools Police Department Lieutenant Mike Wilson discussed a few of these. Lt. Wilson pointed out that vapes in the schools have progressed from nicotine to marijuana to THC over the years, and users now even include middle school students. While kids caught with nicotine and marijuana vapes could be arrested on misdemeanor charges and released to their parents, THC vapes are a felony.
"It can mess up your entire career—your life—just for a smoke with THC in it," Lt. Wilson said flatly. "It's a district-wide problem."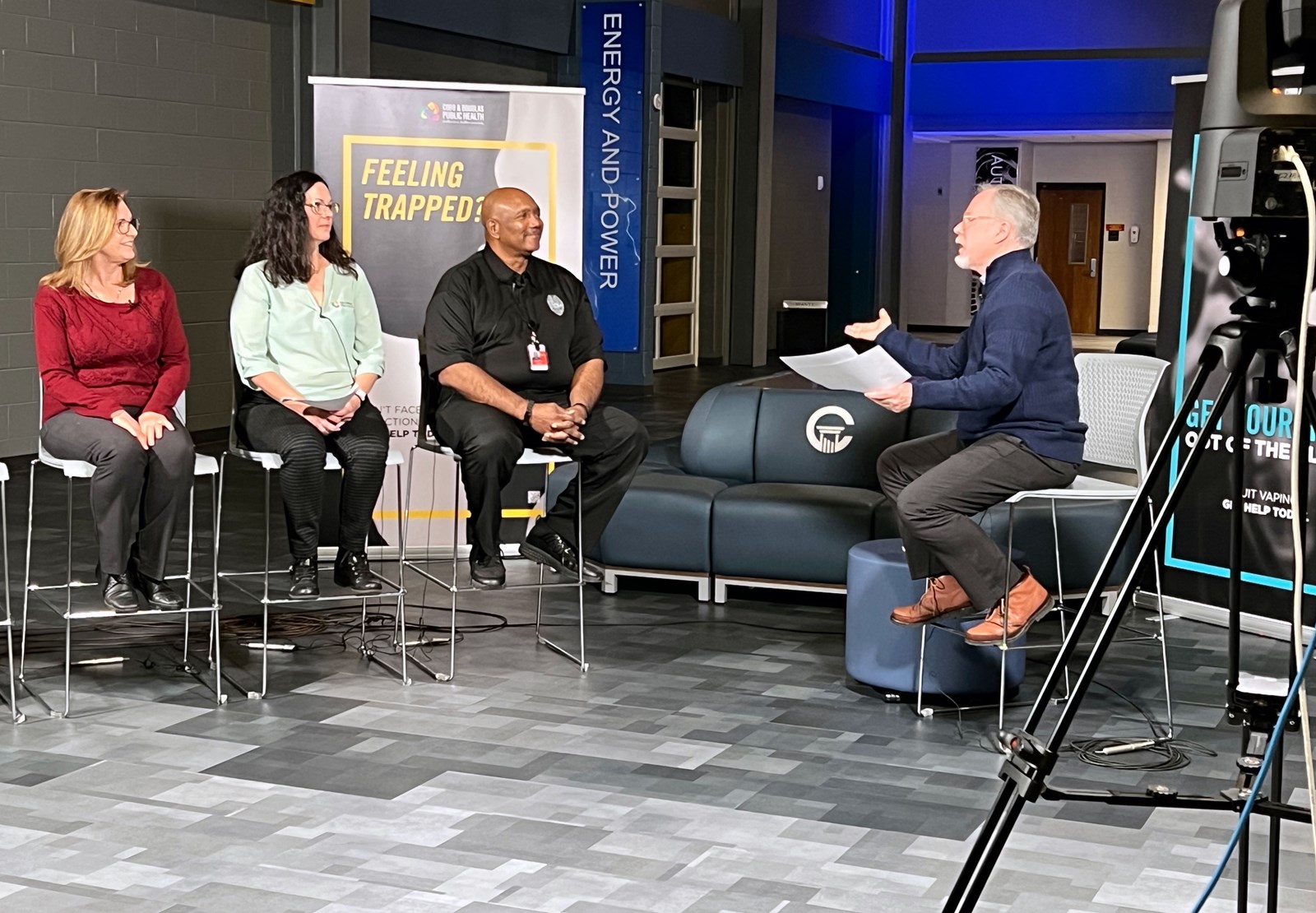 Students and parents need to understand that possessing a vape can ruin future plans, especially when THC is involved; it is not something to be taken lightly. A THC vape can wreck a student's life before they even finish high school. Lt. Wilson said that his officers and school administrators are doing what they can to educate students about the health and legal risks involved, but ultimately parents must be involved. "A lot of this starts at home, with the parents," Lt. Wilson said.
The final guest of the evening was Jeff Breedlove, the Chief of Communications for the Georgia Council for Recovery. A self-professed addict of 30 years, Mr. Breedlove understands the power of addiction and recovery. "Addiction is real," he said somberly. "It's not just another issue; it's an epidemic. This is a very serious problem. But the good news is that recovery is also real. There's 24 million Americans in recovery and 800,000 in Georgia. As real as addiction is, recovery is also real."
Noting that substance abuse is a medical issue and diagnosed as such, Mr. Breedlove pointed out that supporting and caring for loved ones in addiction is the best thing we can do to help. "The opposite of addiction is connection," he said, highlighting the importance of love and personal relationships for those in both addiction and recovery. "Recovery is a life-long process."
Watch the entire presentation here.