This is Sparta! Student Orientation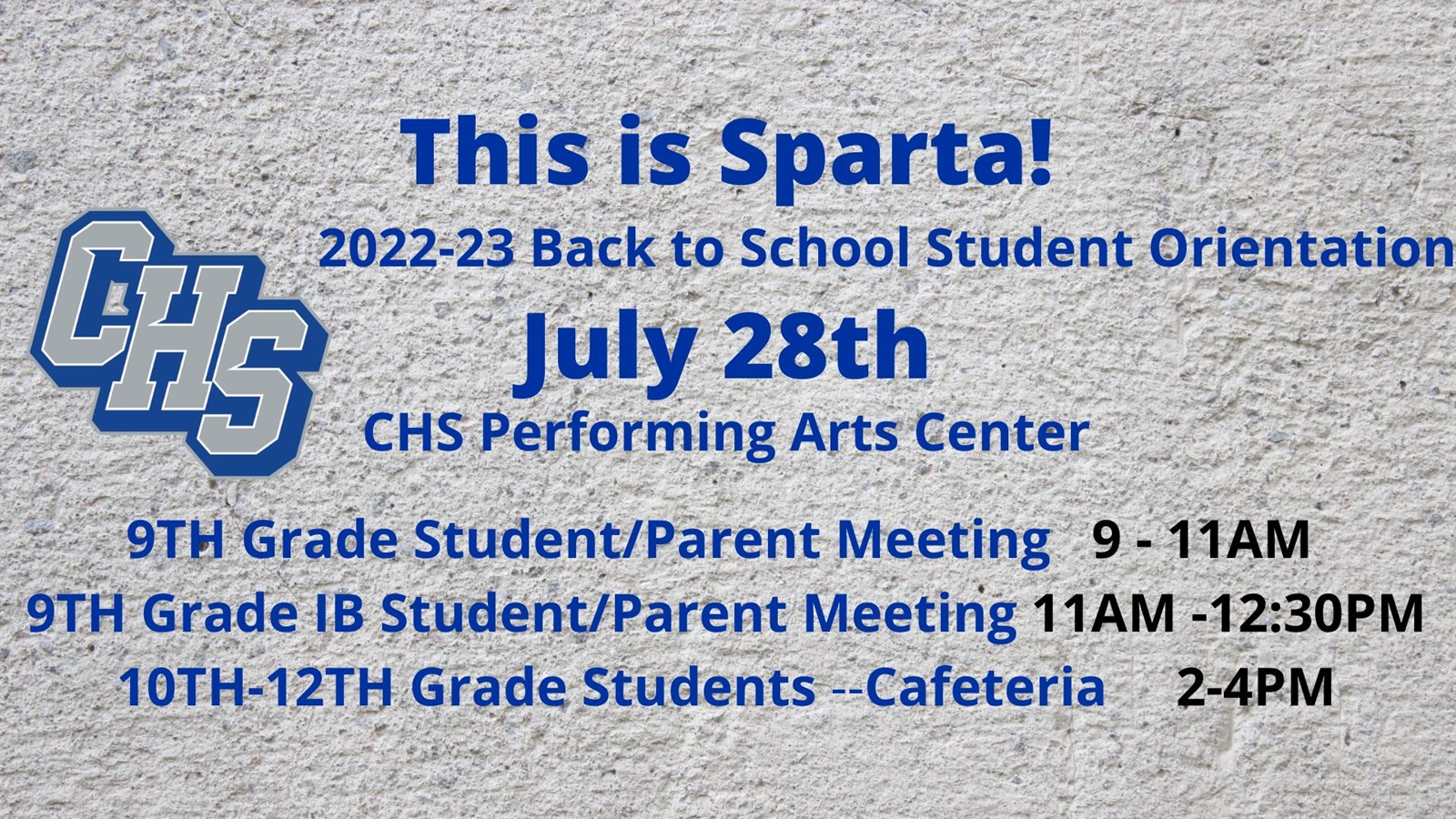 Campbell High School invites all 9th grade students and their parents to attend student orientation on July 28th in the CHS Performing Arts Center. There are two orientations scheduled:
The first orientation is for all non-IB 9th grade students, from 9 - 11am.
The second orientation is for all IB 9th grade students, from 11am - 12:30. (IB students are students who have already been accepted into the CHS International Baccalaureate program.)
There will be a club and student organization fair in the cafeteria for ALL returning and new students, 9th - 12th grades, from 2 - 4pm.
Parents and students, please enter the Fleming Street entrance and park in the Stadium/Performing Arts Parking Lot.