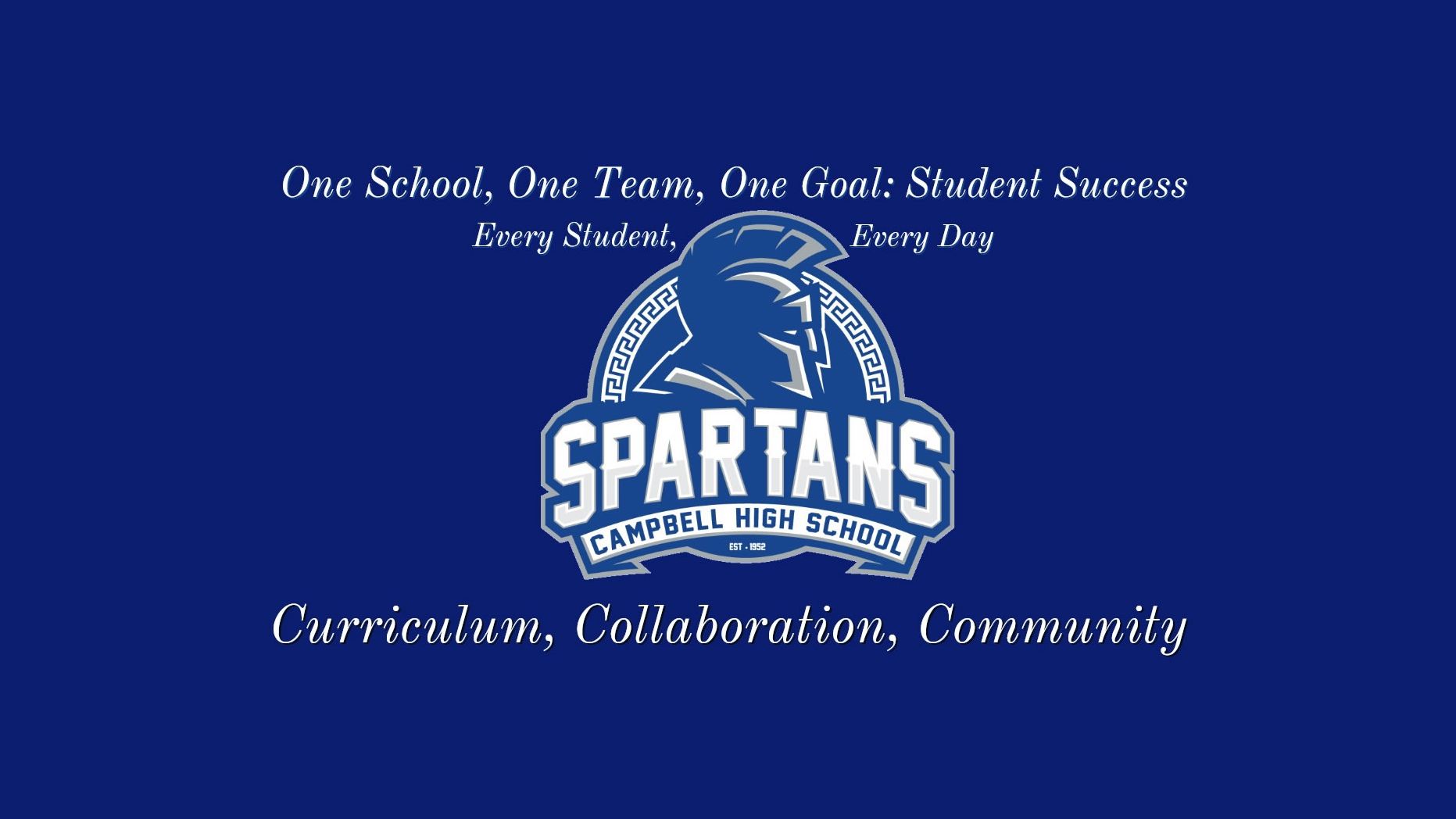 Campbell Mission and Beliefs
Our Mission Statement
One School, One Team, One Goal: Student Success
Preparing CHS graduates for college, skill certifications, and/or immediate career placement.
Our Vision
Every Student, Every Day
Our Collective Commitments
Curriculum: We empower every student through creative, relevant, and real world learning experiences.
Collaborative Culture: We collaborate to support student success and develop curriculum goals.
Community: We provide an environment where students feel safe to learn, grow, and develop.