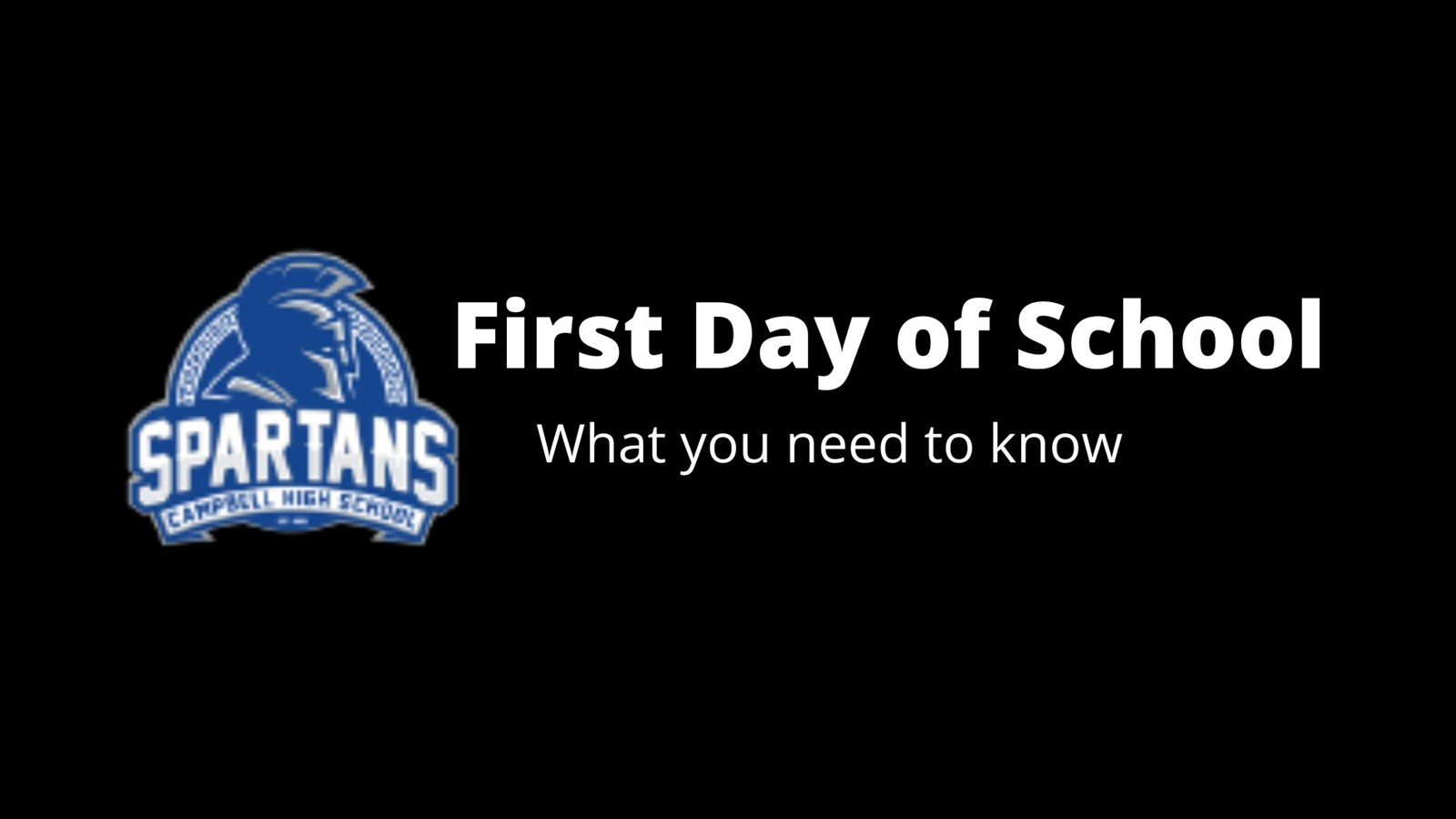 Good afternoon Campbell High School families,
Here we are, officially welcoming ALL of our students, parents/guardians, and staff to the 2022-23 school year. School starts at 8:20 AM and ends at 3:30 PM each day for students. Students will need to bring a notebook and pencil and pen on the first day and then their laptops on each subsequent day. Students who do not have a district issued laptop will receive one in the near future as long as the parent has chosen to Opt-in on Parentvue.
All 5 lunch lines will be available for all of the lunch periods A-E. Parents are reminded that all students will not be eligible to receive free lunch this year. Parents will need to complete the application for eligibility. Please remind your student that we are not accepting any food deliveries from restaurants or delivery companies.
Our student dress code aligns with the Cobb County dress code. This information as well as academic and behavioral expectations will be shared with students during their grade level assemblies. The 9th grade assembly is this Wednesday. The 10th-12th grade assemblies will be held next week.
Student Homerooms/Advisement and supplies
The Homeroom/Advisement schedule is also in the attachment below. All students should have a homeroom and will be expected to report to homeroom after getting their breakfast in the cafeteria. Homeroom is being extended for 45 minutes for the first three days of school so that teachers can check students' schedules, provide supply lists, review classroom expectations, and make sure that students know how they are getting home. Parents/guardians are asked to make sure that your student knows how you want them to get home.
For our students' safety, we are providing detailed procedures to help you and your student have a smooth and enjoyable first day of school. We ask that parents and students please follow these procedures:
Car Riders and Student Drivers
If you are dropping off your student in the morning and or picking them up
in the afternoon, please go to the MAIN ENTRANCE of the school on POWDER SPRINGS STREET. Car riders are expected to enter the building immediately and go to the cafeteria or to their advisement/homeroom class. Parents are reminded, that only adults who are listed in Parentvue, with authorization from the enrolling adult, will be able to sign out students prior to the end of the school day. The access road between the Gwyn-McClure Gym and the 2000 building will be closed and not accessible to any vehicles in the morning and throughout the school day. The parking lot near the Gwyn-McClure Gym on Ward Street is designated for faculty and staff. Please do not attempt to drop off and pick up students in that area.
The Tiger Lot parking on Ward Street is for some of our bus drop offs/pick ups and staff parking. For all of our students' safety, please do not drop off students in that area. The parking lot off of Fleming Street near the football field and Performing Arts Center is designed for bus drop off and bus departure as well as faculty parking.
Student drivers- Please adhere to the information above. There is a detailed letter in the attachment for your review. We ask our student drivers to please follow the speed limit expectations and use the cross walks when crossing the street. Student drivers are expected to enter the building immediately upon arrival to go to the cafeteria or to their homeroom/advisement class.
Bus Riders
Bus arrival and dismissal in the morning and afternoon will be in the stadium parking lot. Bus riders are expected to enter the building immediately and report to the cafeteria for breakfast or to their homeroom/advisement class. Students will be given a designated number of minutes to report to their buses in the afternoon before the buses begin to depart.
Student Announcements
Do you like...
MOVIES? PLAYS? MUSICALS? IMPROV? ACTING? SINGING? DANCING? BACKSTAGE WORK? ICE CREAM??? The Drama Club will be hosting a free ice cream social this coming Friday August 5th from 3:45-5:30 in the Black Box Theatre. All Campbell students are welcome! Come enjoy a delicious end to your first week and learn all about Campbell Theatre!
We look forward to having a safe and enjoyable first day of school!
Best regards,
Dr. Watkins, Principal