CHS Student elected President of Girls Nation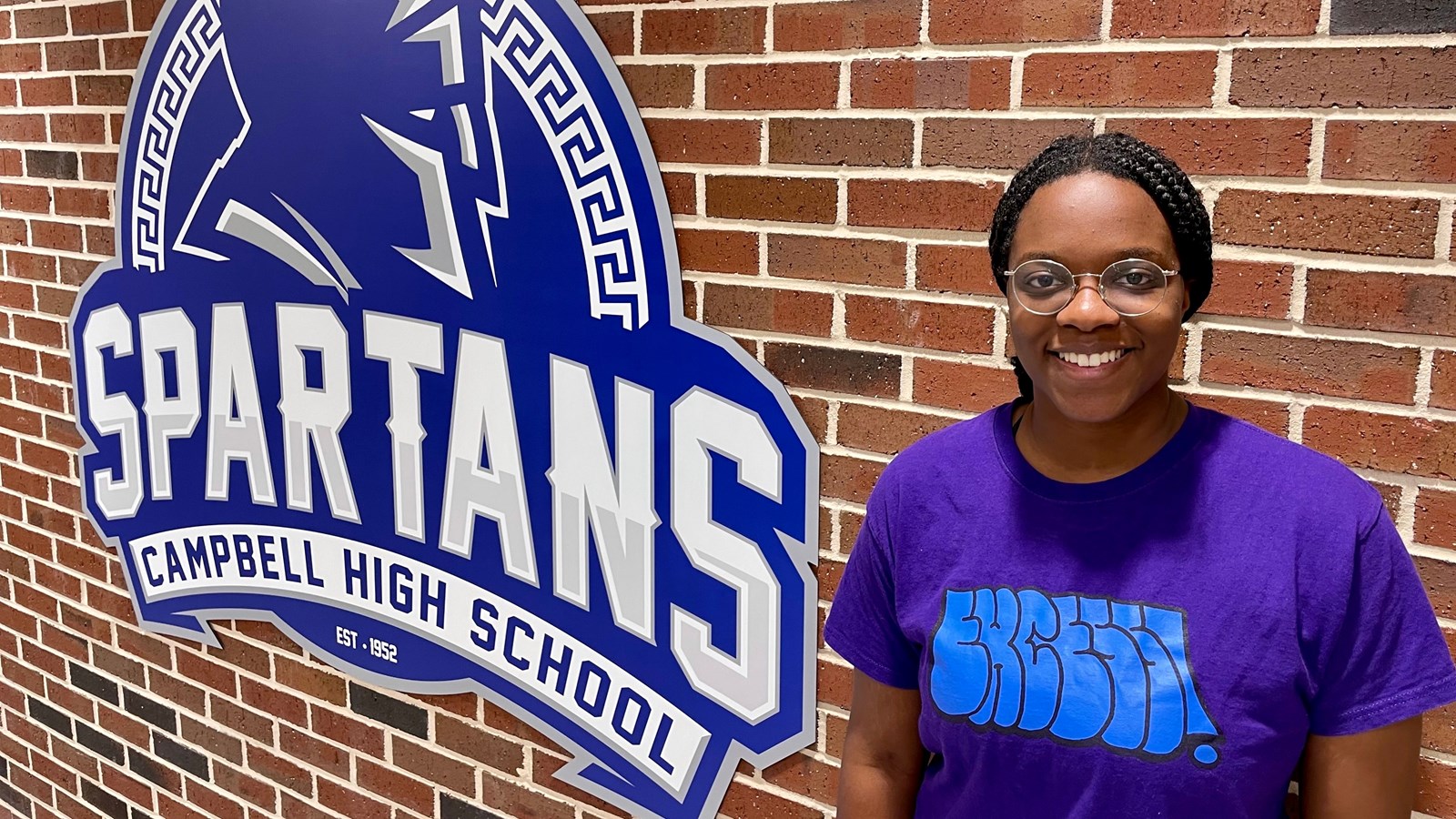 Campbell IB senior Marli English had an eventful and inspiring summer representing CHS at Girls State, a mock congress in which young women from across the state participate in learning and leadership activities for a week. The event, sponsored by the American Legion Auxiliary, allowed Marli to collaborate on bills and proposed legislation and even run for office—she was elected to serve as a Senator and then chosen to move on to Girls Nation in Washington, DC.
At Girls Nation, Marli was inspired to run for President, even though it required a great deal of preparation, planning, and meeting with participants from all around the country, all with different ideas about policies that needed to be enacted. But after all of the campaigning and handshaking and discussing, Marli emerged as the victor in the election and was inaugurated as President of Girls Nation on July 28.
Although Marli has already built an impressive resume of academic success and community service at Campbell High School, she will always look back on her time at Girls State and Girls Nation as one of the most exciting and even overwhelming experiences of her life. She is incredibly grateful to everyone who supported her along her path to victory and would like to single out the following people and organizations for their help and encouragement: Cheryl Waybright, Kelly Cody, Deedy Harrell, Ms. Gail, and Sydney, Kathy Duadistel, Grand Donna, Kindra, and all of the staff members and participants involved with Girls State and Girls Nation. And of course, she is especially thankful for the love and support she received from her parents through every part of her path to the presidency.