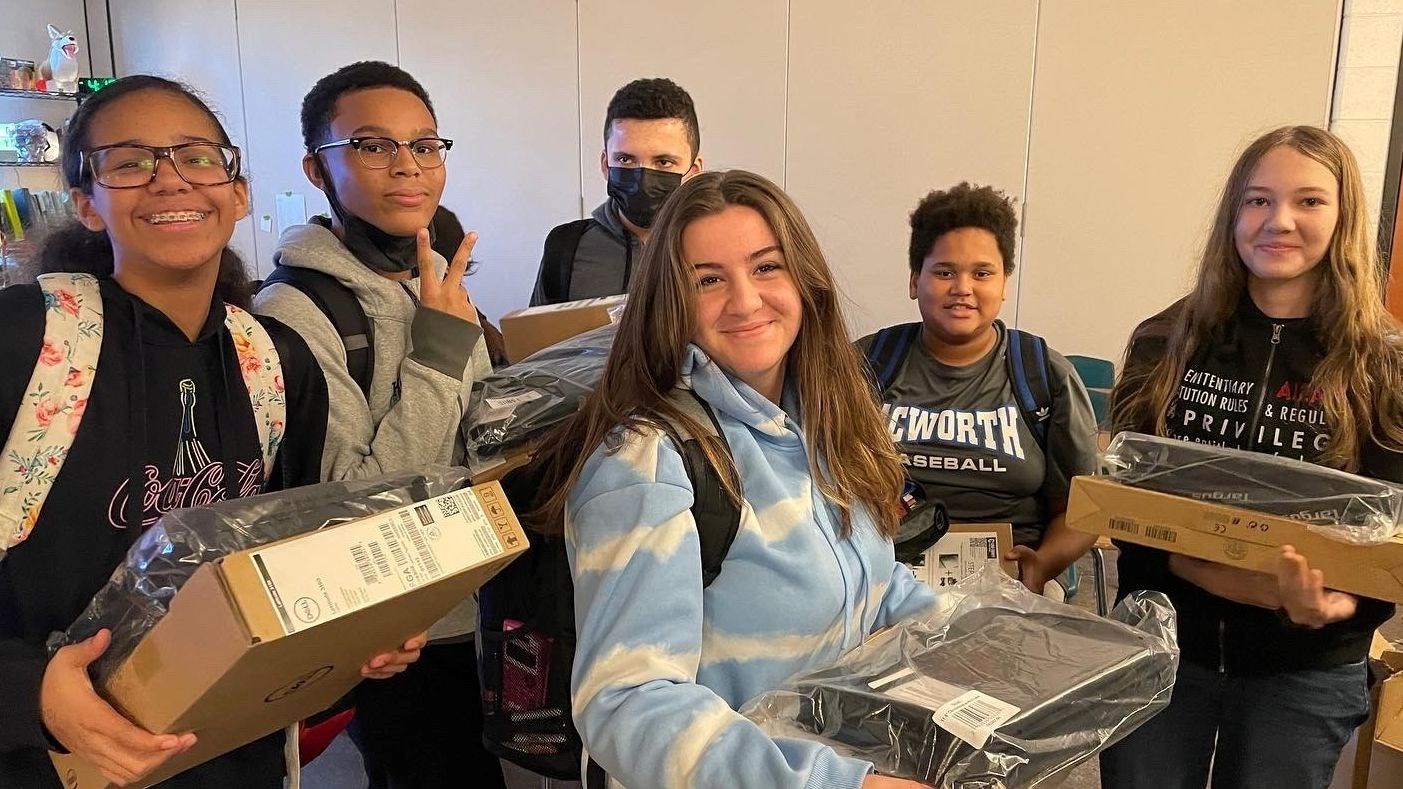 ---
LINK TO QUICK FIXES- Check here for updates and fixes on current issues. This link contains the directions for how to re-sync your laptop to our network if you are having issues connecting to the WIFI at school!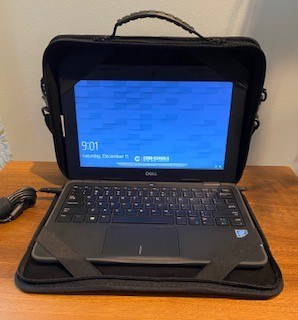 Ninety seven percent of our students opted into the student laptop program, that makes us one of the highest participating schools in the district! Follow below for a few resources to help you with this instructional tool. If you have not opted your student into the program, you can still do so through your ParentVUE account.
**If you are having problems with your laptop, please bring your laptop with it's case and charger to the Library/Learning Commons for assistance.**
To Do List for when you first get your laptop:
Plug it in and fully charge it. (Charge your laptop at home so you don't have to worry about losing power during the school day.)
Follow the steps on both sides of the instruction sheet that was attached to properly set the laptop up and to connect it to your home network.
Log in repeatedly during the first few days. There are a number of updates that must be downloaded to your laptop before it is fully functional.
Make sure your case and laptop are labeled with your name. Nearly a thousand laptops & cases are in our building and they all look exactly the same. You can customize your case and laptop to suit your personal taste, just make sure it is school appropriate and that you will be happy with your choices in a few months.
There is something else you should do before you bring your laptop to school, go through your back pack! It is time to cut down on the things you are carrying around with you every day, adding your laptop shouldn't make it worse. Go through your notebooks, can you consolidate any? Organize your old notes from previous quarters and store them someplace safe at home. Keep only the school supplies that you know you will really need. Make sure extra you aren't carrying unnecessary papers, old tests, and things that can really go into the trash. (Pro-tip: being an organized middle school is usually a Herculean task, this may take some support from your parents to help you accomplish this!)
Links to helpful resources:
District Laptop Resources- take some time to look through the links on this site. There are step by step directions for all kinds of things including how to customize your desktop, how to save files so you can access them anywhere, and how to be a good digital citizen.
Helpful Video on Finding Resources on the Cobb School District Website- There are many resources on the district website to help parents and students use technology to support their education. This video will help you find those resources (it includes how to access information in a variety of different languages for speakers of other languages).
CTLS Troubleshooting Guide- CTLS has become the place for both students and parents to log in for information and instructional support. This guide will help you with basic issues that you may have.
How to install software on your laptop- Directions for installing software on your laptop using the Company Portal
Adding a home printer to your laptop- Step by step instructions on how to install a home wireless printer to your laptop. Directions for adding a USB printer can be found here.
---