Class of 2020 Continues Cobb's ACT Trend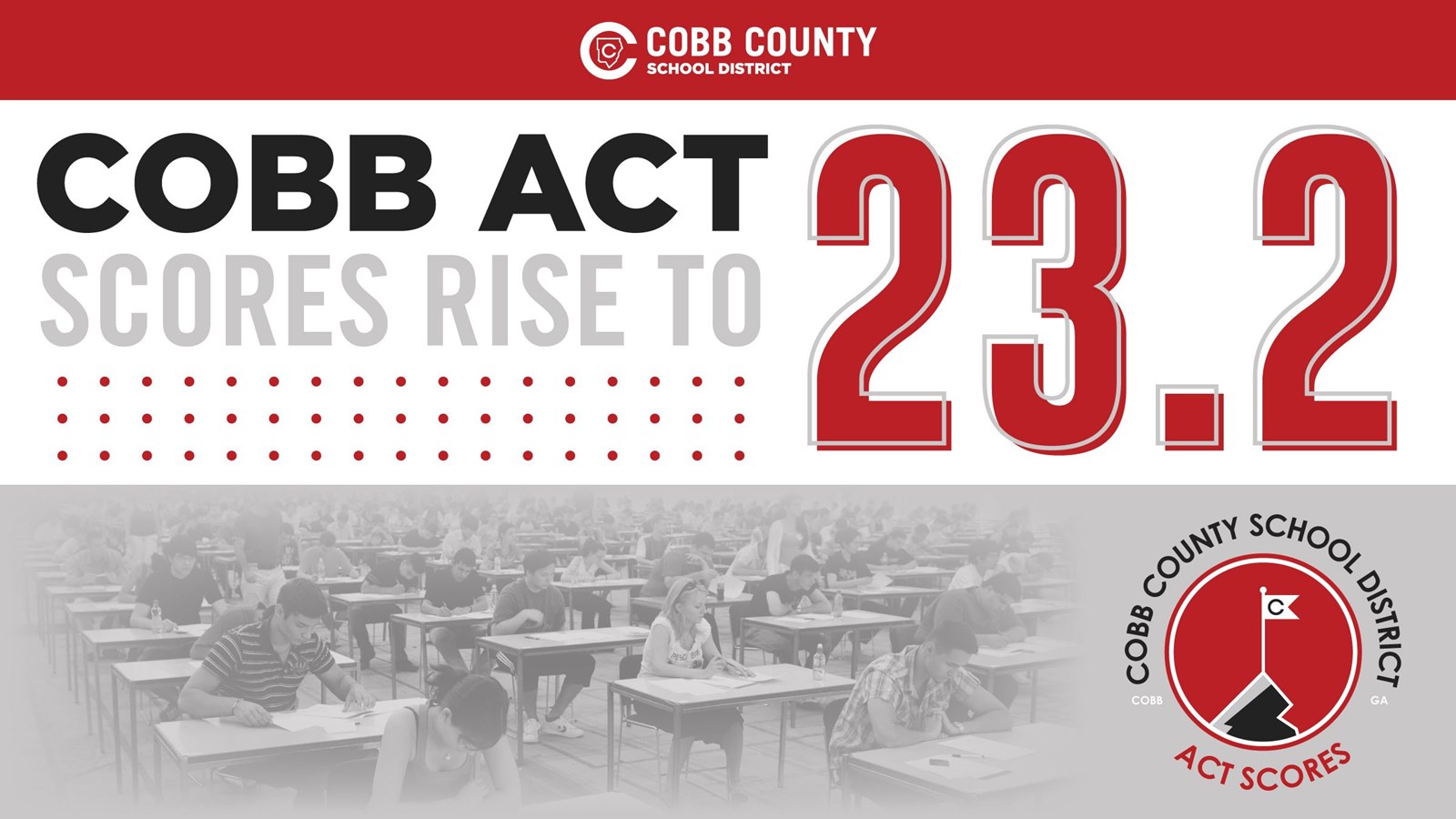 Cobb Schools showed up strong again on ACT testing. Beating the national average by 2.6 points and the Georgia average by 1.5 points, Cobb's Class of 2020 revealed that even a pandemic couldn't stop progress in Cobb County. Across the District, 3276 students took the ACT, with an average composite score of 23.2. This score is a .2 increase over 2019's average composite of 23.
With these scores, the state of Georgia has now beaten the national ACT composite score for half a decade. The percentage of Georgia students in the class of 2020 meeting all four of ACT's College Readiness benchmarks—30 percent—was also higher than the national average of 26 percent and increased in all subject areas.
"Our students continue to show resilience and determination," said Cobb Superintendent Chris Ragsdale. "2020 has been a difficult year for many reasons, but Cobb teachers and students have continued to excel. I have the utmost appreciation for how our teachers have gone above and beyond during the pandemic, and this is another example that proves Cobb is the best place to teach, lead, and learn."
More impressively, Cobb County School District has routinely bested the state average and has the second-highest score of the metropolitan area districts. It is a testament to the quality of education that Cobb students receive daily and another example of what makes Cobb County one of the best places to learn, work, and live in the country.
Walton had the third-highest average in the state, with an impressive 27.4 out of a possible 36 points. Lassiter and Pope tied for second in the District with 25.9. Wheeler had the third-best average in the District with a 24.7, and Harrison and Kennesaw Mountain also cracked the 23-point mark with averages of 23.7 and 24.1, respectively.
Campbell's Principal, Dr. Jeanne Walker, praised her students and staff for the progress they've made: "These scores reflect the hard work of our students and teachers, even in the face of the challenges of the pandemic. The Campbell High School staff's commitment to fulfilling our vision of "Every Student Every Day" has remained steadfast. The ACT gains mirror similar improvements on other academic measures such as SAT scores, EOC scores, and graduation rate experienced at Campbell in past years." In 2019, Campbell's composite score was 21.3, but in 2020 they jumped their average nearly three full points to 24.1. Great job, Spartans!
State School Superintendent Richard Woods was pleased with the news. "These students," he said, "who saw their senior year come to an abrupt halt due to a global pandemic, have now outscored their peers across the nation on both the SAT and ACT. To say I'm proud of them would be an understatement."
To see the school-by-school results, click here.