Cobb Collaborative Partners Cut Ribbon on Tapp's New Little Free Library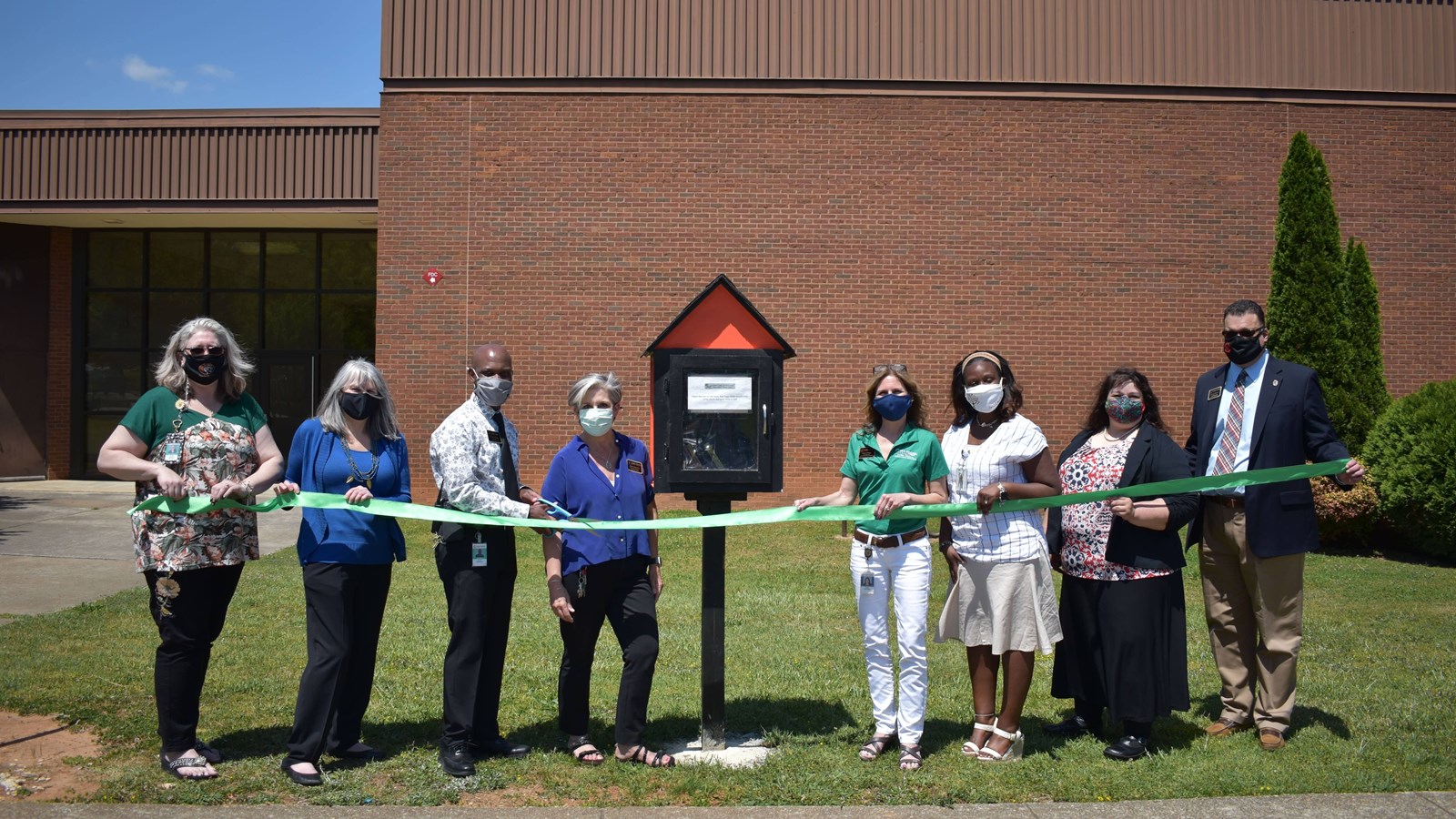 One of the most successful ways to improve children's reading achievement is to increase access to books, especially at home and in their native language. Tapp Middle School students can now get a jump start on summer reading thanks to the new Little Free Lending Library installed outside the school.
In partnership with Cobb County School Psychological Services Department, the Cobb Collaborative is leading an initiative to increase access to books in Cobb through Little Free Lending Libraries, like the one at Tapp. The Little Free Library (LFL) is a nonprofit dedicated to putting books in the hands of children and adults in communities around the world. The book-sharing boxes play an essential role by providing access and encouraging a love of reading. They operate under the "Take One, Leave One" theory.
Data reveals that children who read proficiently by the end of third grade are four times more likely to graduate from high school—paving the way to higher education, better employment opportunities, and improved health outcomes.
The Cobb County School Psychologists Department, which supports the learning, development, and well-being of all students, is teaming up with the community partners to help get books in the hands of Cobb students to contribute to the students' literacy success.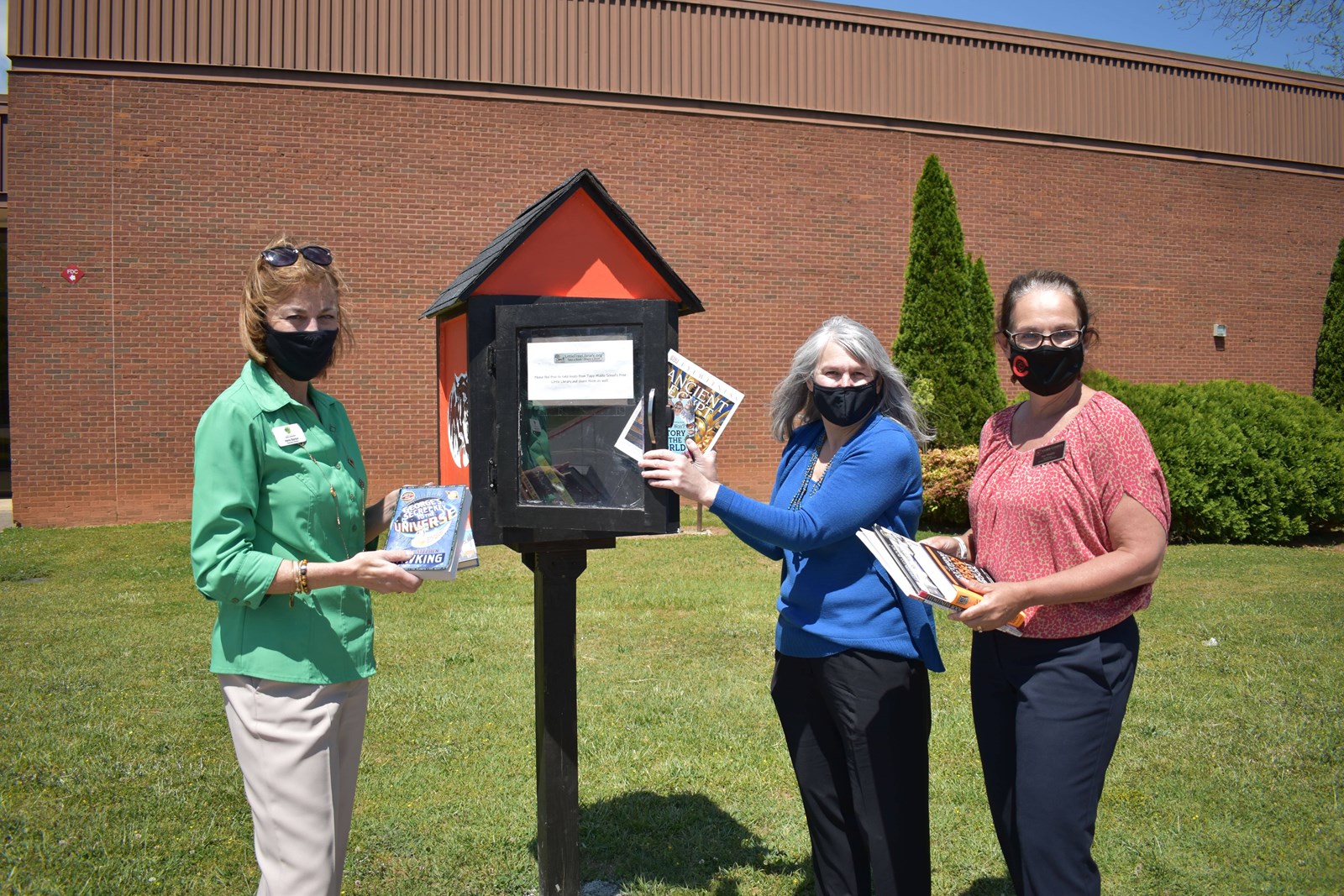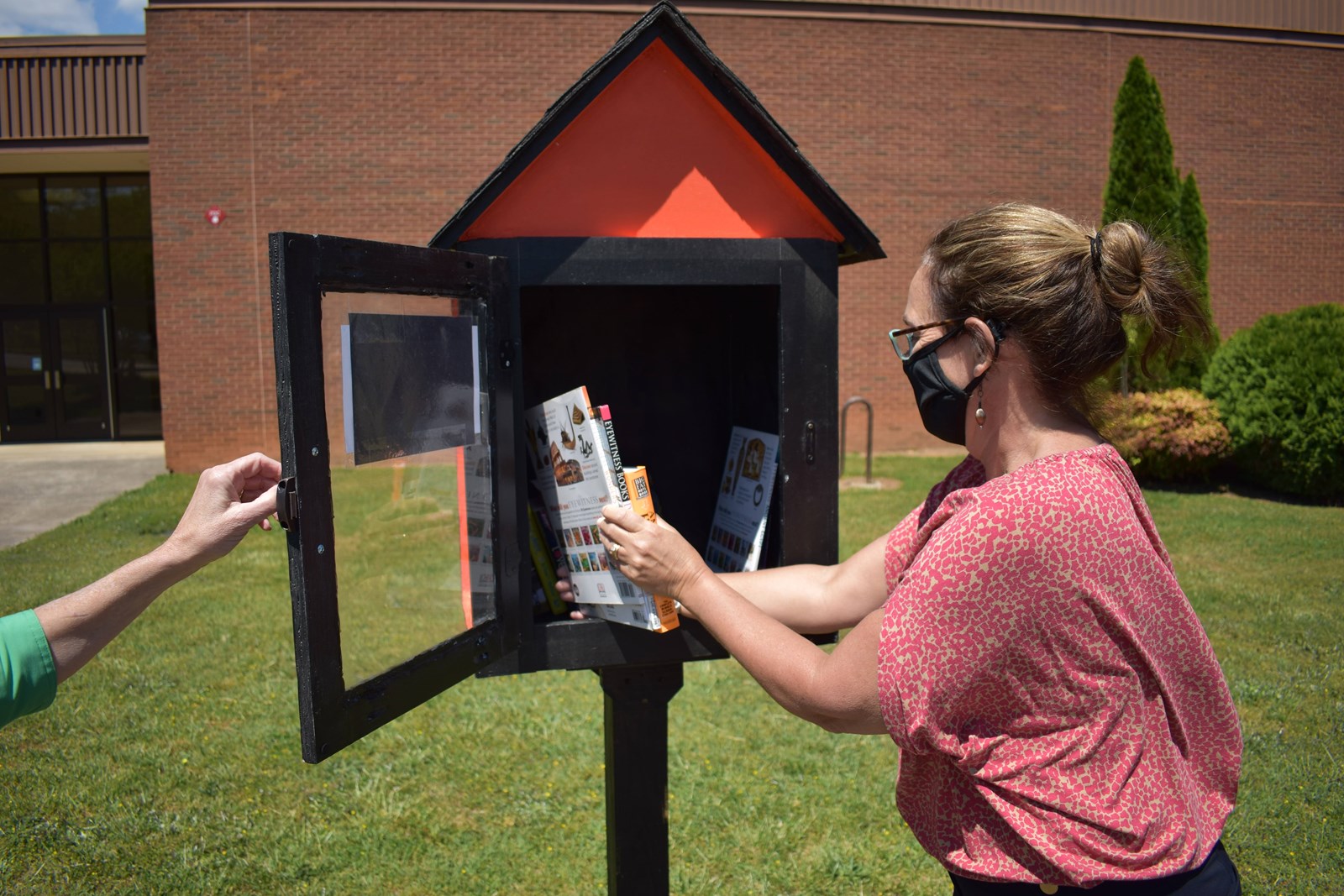 With a goal of installing 21 libraries in 2021 throughout the county, Cobb Collaborative and Cobb Schools staff recently dedicated the first little library at Tapp.
Officials from the City of Powder Springs attended the Tapp library dedication, including Mayor Al Thurman, Council members Patrick Bordelon, Doris Dawkins, Henry Lust, and Patricia Wisdom.
Nine of the Little Free Libraries are being built by Cobb County School District's CTAE students, including the library at Tapp. The inaugural library was made even more personalized by the students with the addition of Tapp's tiger mascot.
More libraries are in progress for installations across the county with the help of additional partners like United Way of Greater Atlanta Northwest Region funding LFLs in Austell and Marietta and Girl Scout troops building LFLs as well.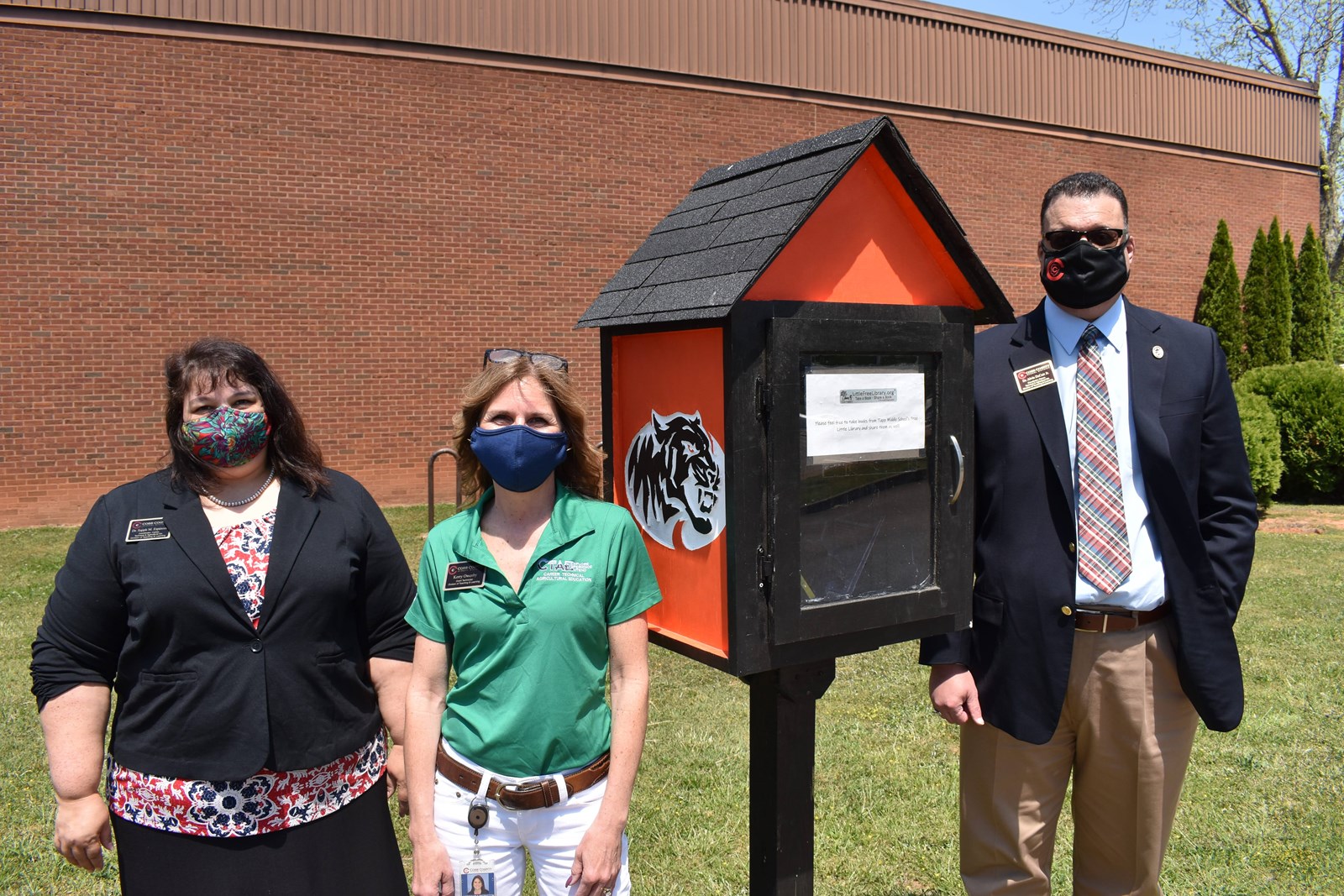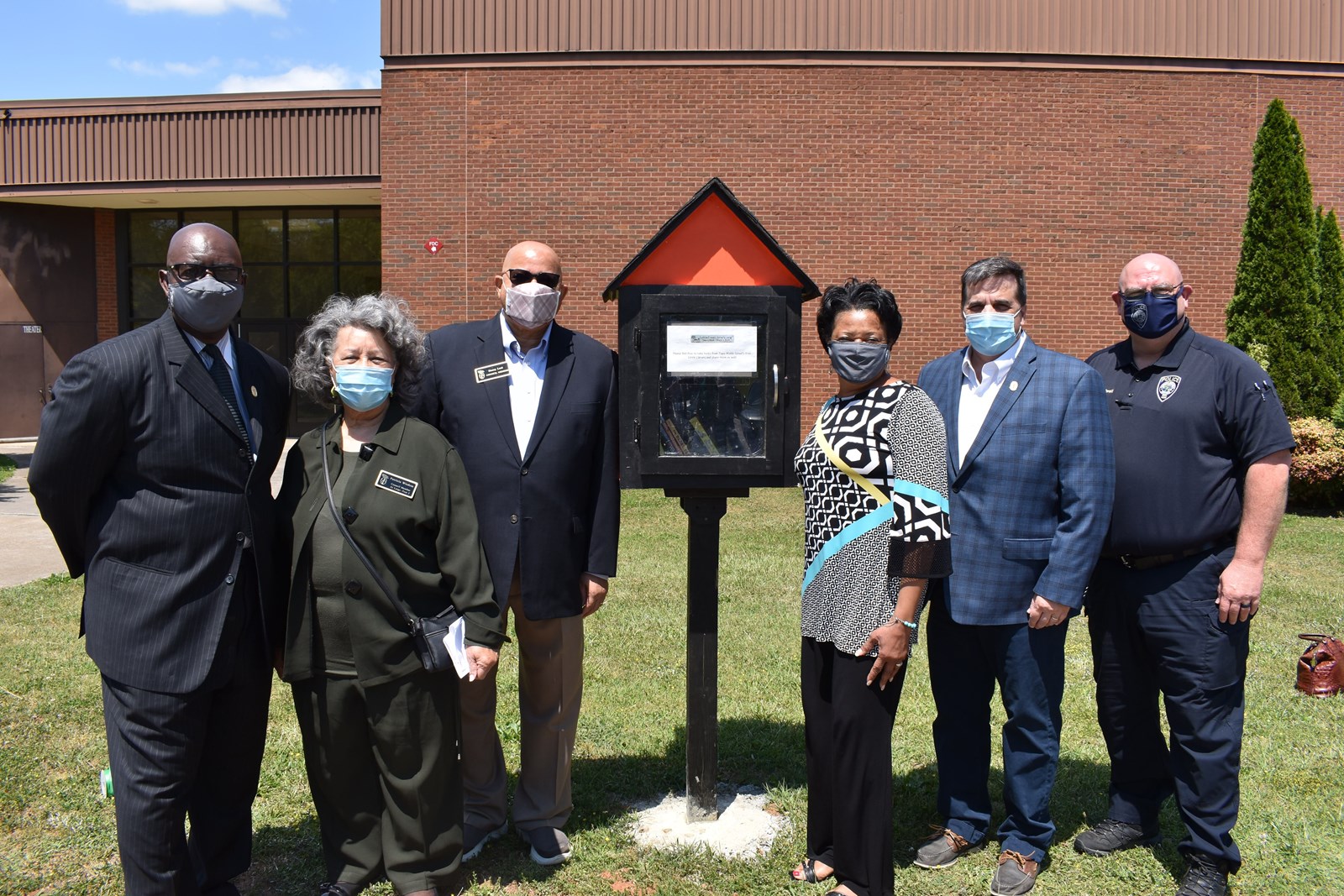 "We are beyond thrilled to serve as the local point of contact for the Get Georgia Reading Campaign and to build a partnership of engaged stakeholders in order to move the needle on access to reading materials in our community. There is a direct link between reading skills and high school graduation rates, which of course leads directly to employment opportunities, economic stability, and ultimately, the health of our communities," stated Irene Barton, Executive Director of the Cobb Collaborative. "It's not an exaggeration to note that proficient readers become engaged citizens."
Christy Jaffe, Supervisor of CCSD School Psychologists, noted the benefits of reading together throughout all stages of development for both children and caregivers.
"Even if your child is too old to be "read to," seeing a parent or caregiver pick up a newspaper, a book, article, or other material sends the signal that this is important to our family. And ultimately, reading helps children and youth relate to their community and the world around them."
Dr. Alvin Thomas, Principal of Tapp Middle School, officially cut the ribbon to open the LFL and commented how much he was looking forward to seeing students, families, and community members using the library.
"We're part of the community, so we hope people will use this great resource, particularly this summer when the school doors will be closed, but our campus will still be accessible to all," the Tapp principal said.