Buses Roll Out for Cobb's Youngest Learners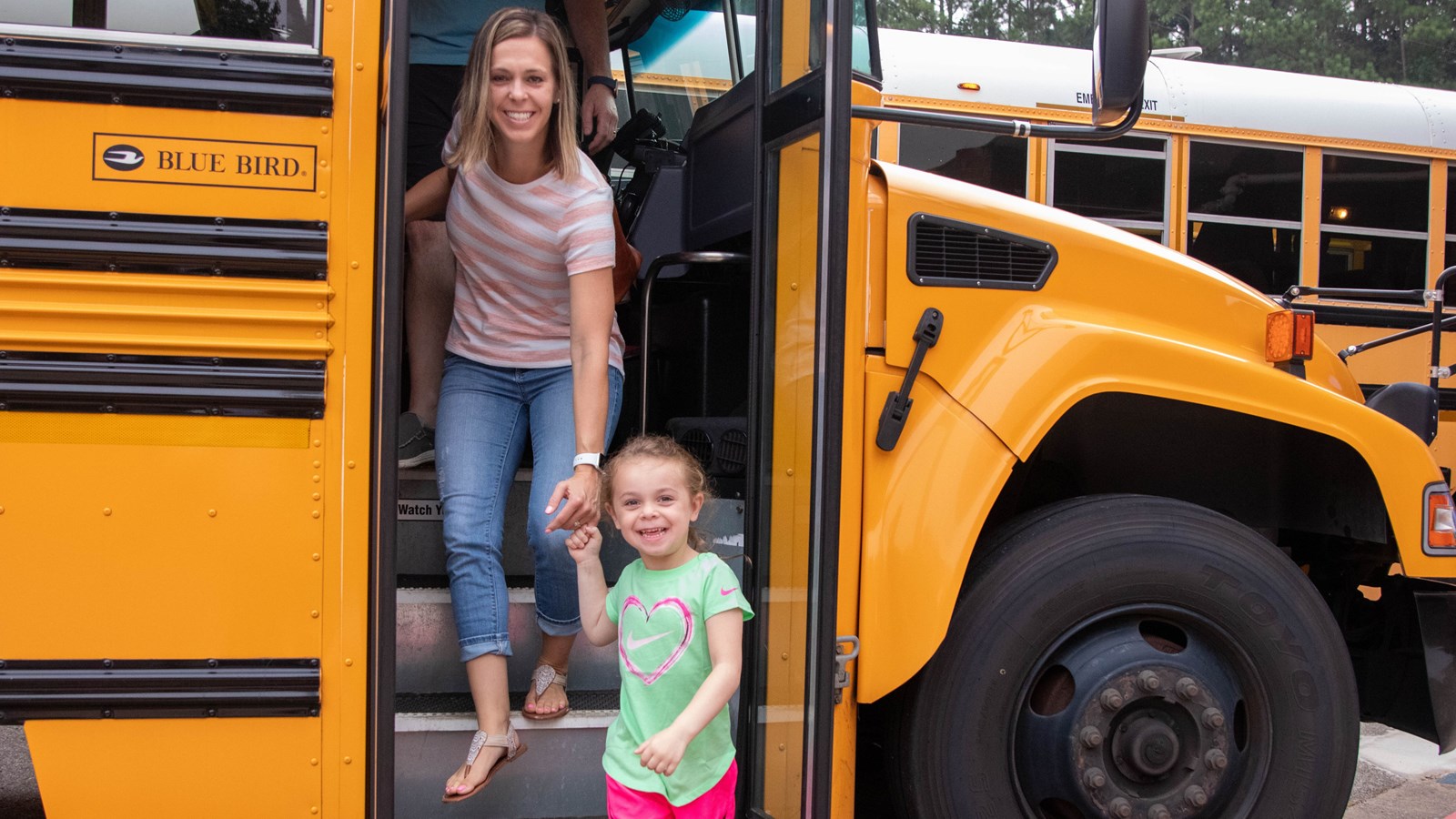 Before Cobb kindergarten and first-grade students stepped on the buses for the first day of school, they got the opportunity to take a test ride with their parents.
Cobb's youngest learners lined up at bus stops across the District for a bus ride along on the Friday before school started.
The students met their bus drivers—the first person to welcome them at the start of the school day. They saw some of their school friends who will share the bus with them. They listened as their bus driver went through the safety rules for bus drivers.
As the yellow buses pulled into Kincaid Elementary, the young students peered out the windows as the band from Sprayberry High School celebrated their arrival. Sprayberry cheerleaders and Kincaid educators welcomed the new students and their parents as they exited the buses and walked into the school for a sneak peek of their classrooms and to meet their teachers.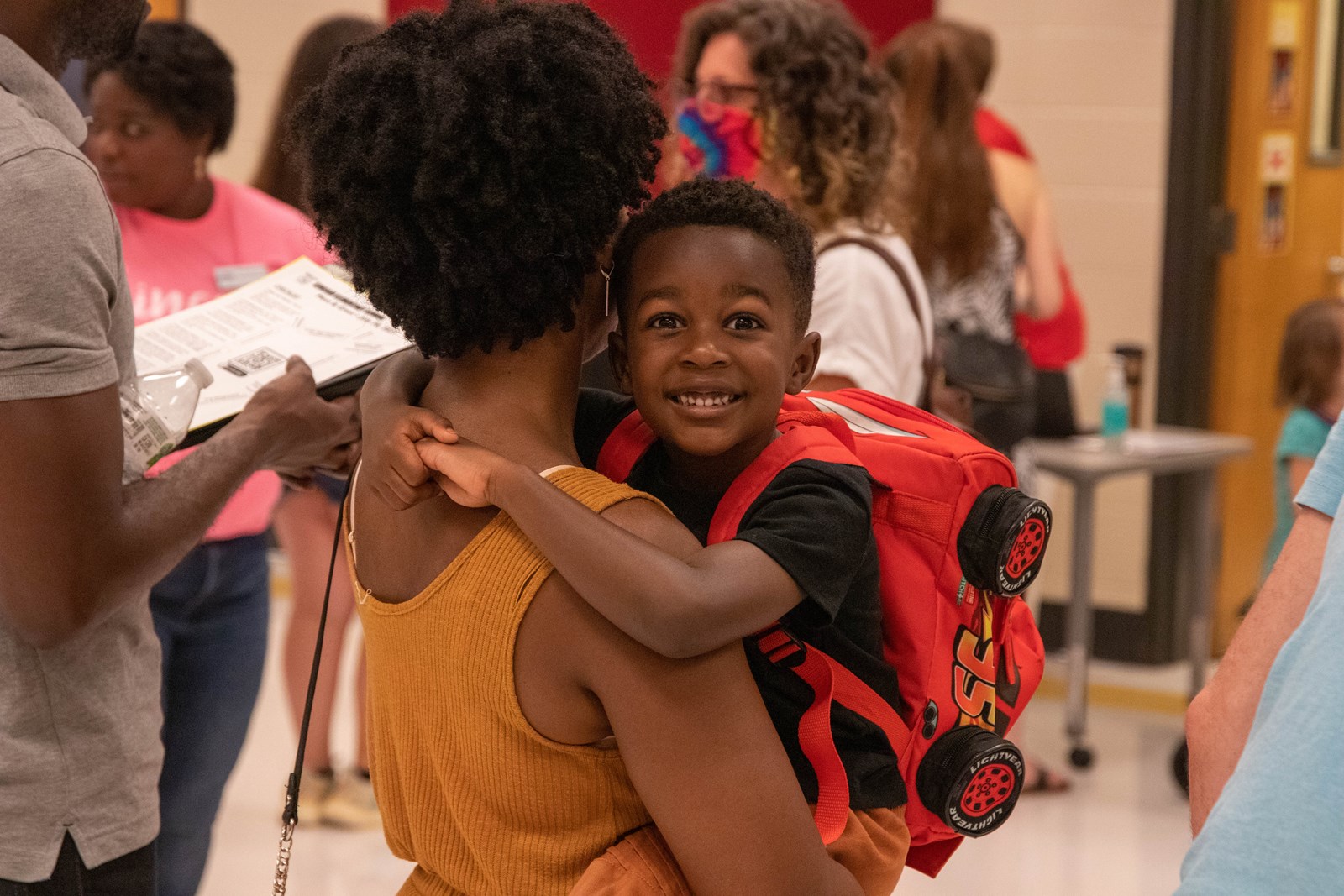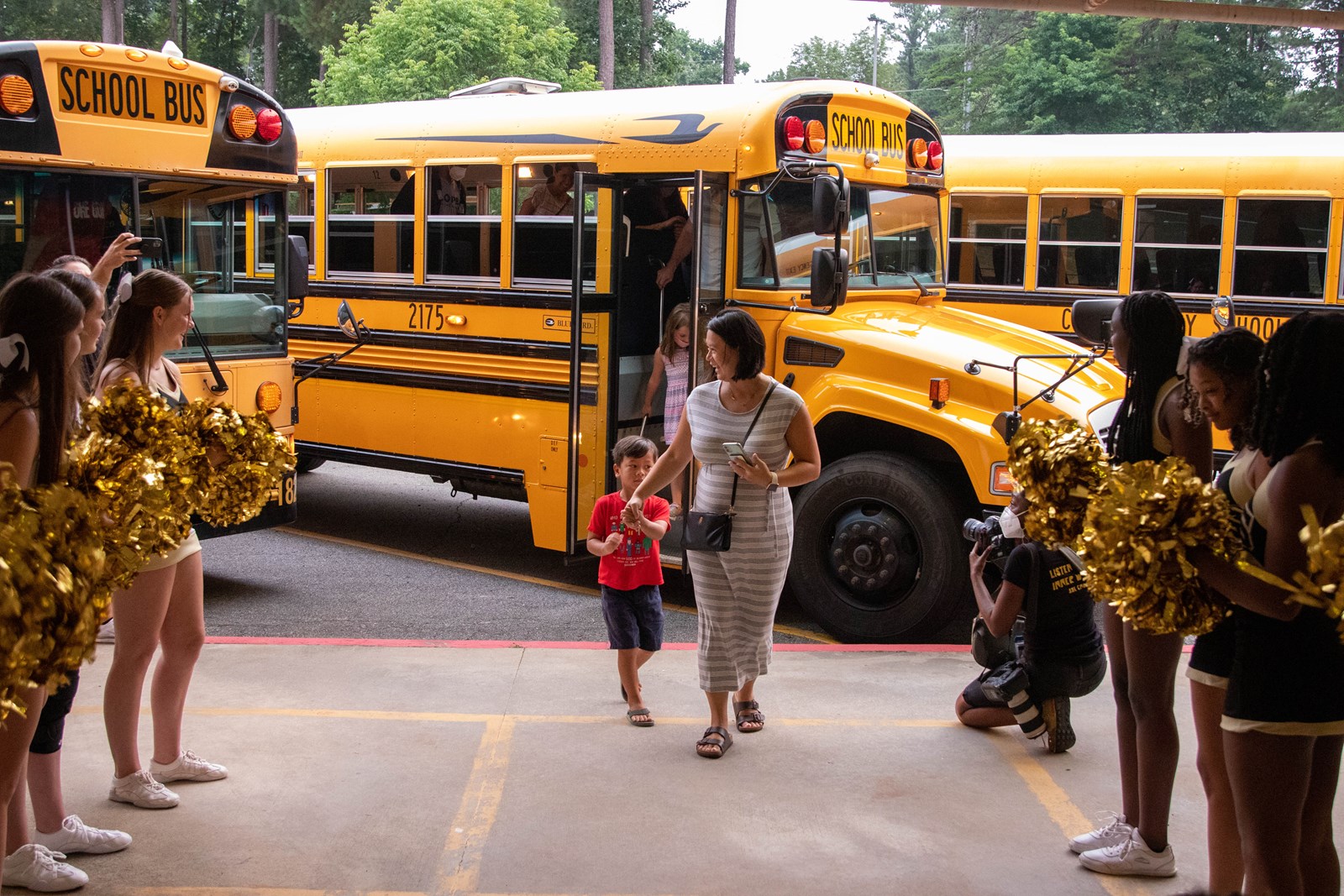 Cobb Board of Education Member David Chastain was at Kincaid to welcome students and parents.
As the families gathered for their bus safety brief, he told the parents, "Thank you for all you are doing to support your students. It is going to be a great year. Safety comes first. You have a great support group at [Kincaid], and we are all partners in helping the students become the great leaders of tomorrow."