Fraternity Welcomes Back Smitha Students with Pep Rally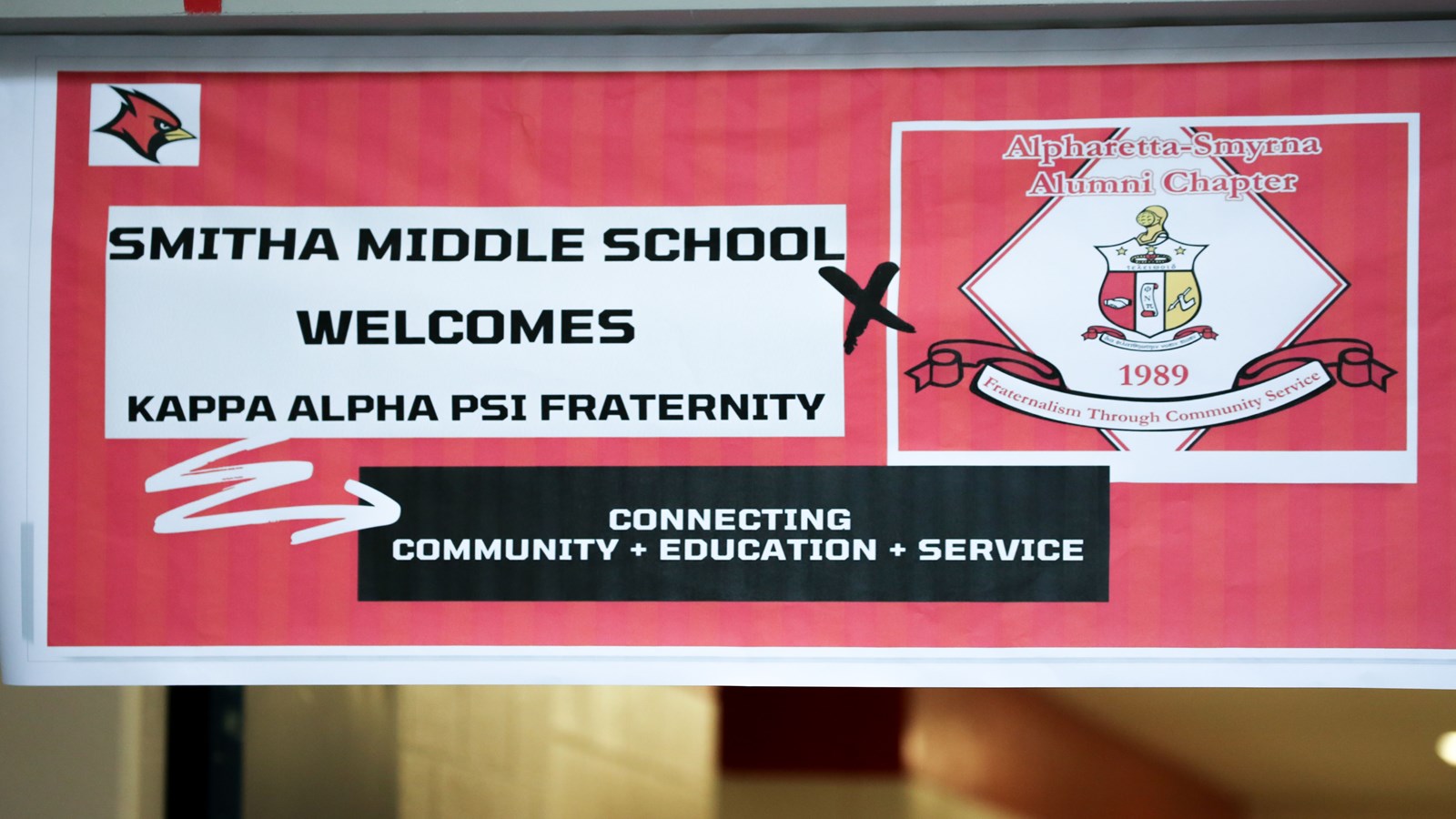 On Friday, Aug 6, alumni members of the Kappa Alpha Psi fraternity took time out of their schedules to cheer on students heading to their morning classes at Smitha Middle School. Dressed smartly in eye-catching red sportcoats, more than a dozen fraternity brothers lined both sides of a 20-foot red carpet and cheered and clapped as students switched classrooms.
"It's your year!" the brothers exclaimed loudly and clapped as students and teachers walked the carpet. Some students looked embarrassed, while others smiled wide and danced through the line with excitement.
Brian Cheek, president of the Alpharetta-Smyrna Alumni Chapter, said that this was one of the many ways the fraternity is trying to give back to the community. In addition to their enthusiastic vocal support, the brothers brought donations of 100 backpacks filled with school supplies and a check for $5000.
"This event came about from one of our committee chairs and an assistant principal," Mr. Cheek said. "One of our objectives is to inspire service in the public interest. Encouraging the kids and donating these supplies and money is very focused on that objective."
The Smitha Middle School Band was also on hand for the event, performing the first time for the new school year in the school cafeteria. "They did a great job," said Band Director Brian Nichols. "Our first day playing together was Tuesday, and I'm really proud of the students for how quickly they put the performance together!"
Smitha principal, Chris Salter, accepted the check on his school's behalf amid cheers and applause from the alumni. "We are so grateful for the donations, and the time they spent with us today," Principal Salter said. "It's generosity like this that makes my job so rewarding. It was a great way to end our first week back at school."