Ed-SPLOST Built Pearson Middle School Begins Inaugural Year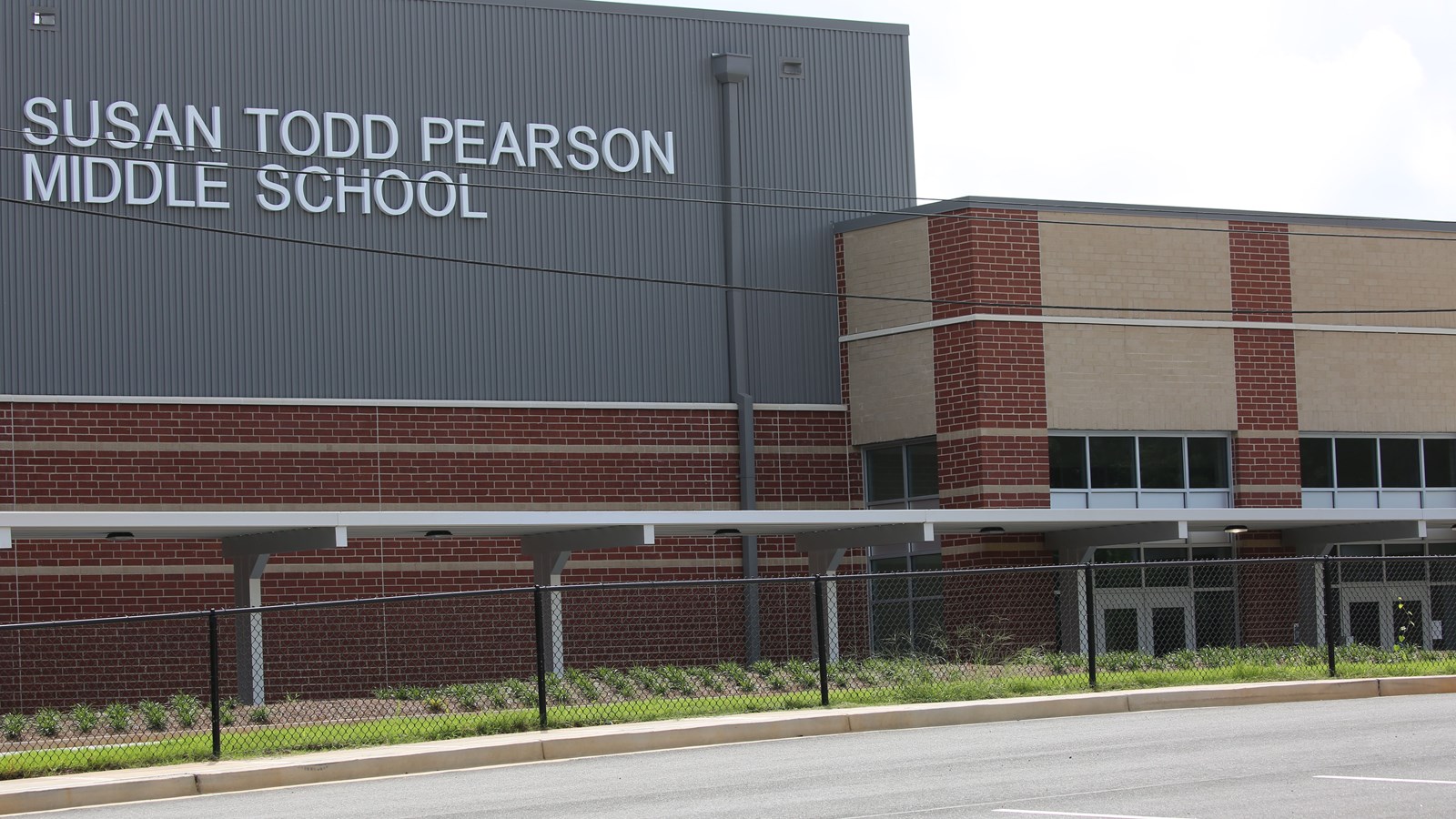 Before students walked into one of their new school's 59 classrooms, before students saw the newly-constructed learning commons filled with hundreds of new books for them to read, before the students tested out the competition gym, and before the students saw the music room equipped with new instruments, teachers arrived at Pearson Middle School to start planning for the 2021-2022 school year. 
On the first day of pre-planning, some eager Pearson educators arrived before the sun had even risen over the new 172,646 square foot school, which was built with Ed-SPLOST funds.  
The Pearson teachers gathered around the newly erected flagpole as students from Osborne High School's JROTC program and Pearson Assistant Principal Dr. Mitchell Askew conducted the first official flag-raising. The ceremony launched Pearson Middle School's inaugural year. 
Some of the other features of the new school include an auditorium, auxiliary PE gym, and outdoor playfield. The new facility carries the name of Susan Todd Pearson, a former teacher and U.S. diplomat who served as president of the Campbell High School Foundation and as a member of the Cobb County School Facilities and Technology Committee. 
About 900 students attend Cobb's newest middle school, which serves as a feeder school for students from Belmont Hills Elementary School, Fair Oaks Elementary School, and Green Acres Elementary School.  
The students from Fair Oaks may recognize their former principal, Dean Yoder, who now leads Pearson.  
"The opening of a brand-new school in itself is exhilarating. However, I will continue to serve a community that I have been involved with for the past three years, which means a great deal to me. It is also the opportunity to build a culture of success and community service within the school and community from the ground floor," said Principal Yoder.    
Under his leadership, Pearson educators will prepare students for success at Campbell High School and Osborne High School.  
"Their future high school will immediately be able to identify an incoming Pearson student. They will be the ones leading by example," Pearson's principal added.  
Ricardo Munoz is one of the Fair Oaks parents excited for the new school year at Pearson.  
"I'm excited. My oldest is in band and was so excited to come back to band. He was so excited that he convinced his sister to join the band," the Cobb parent said.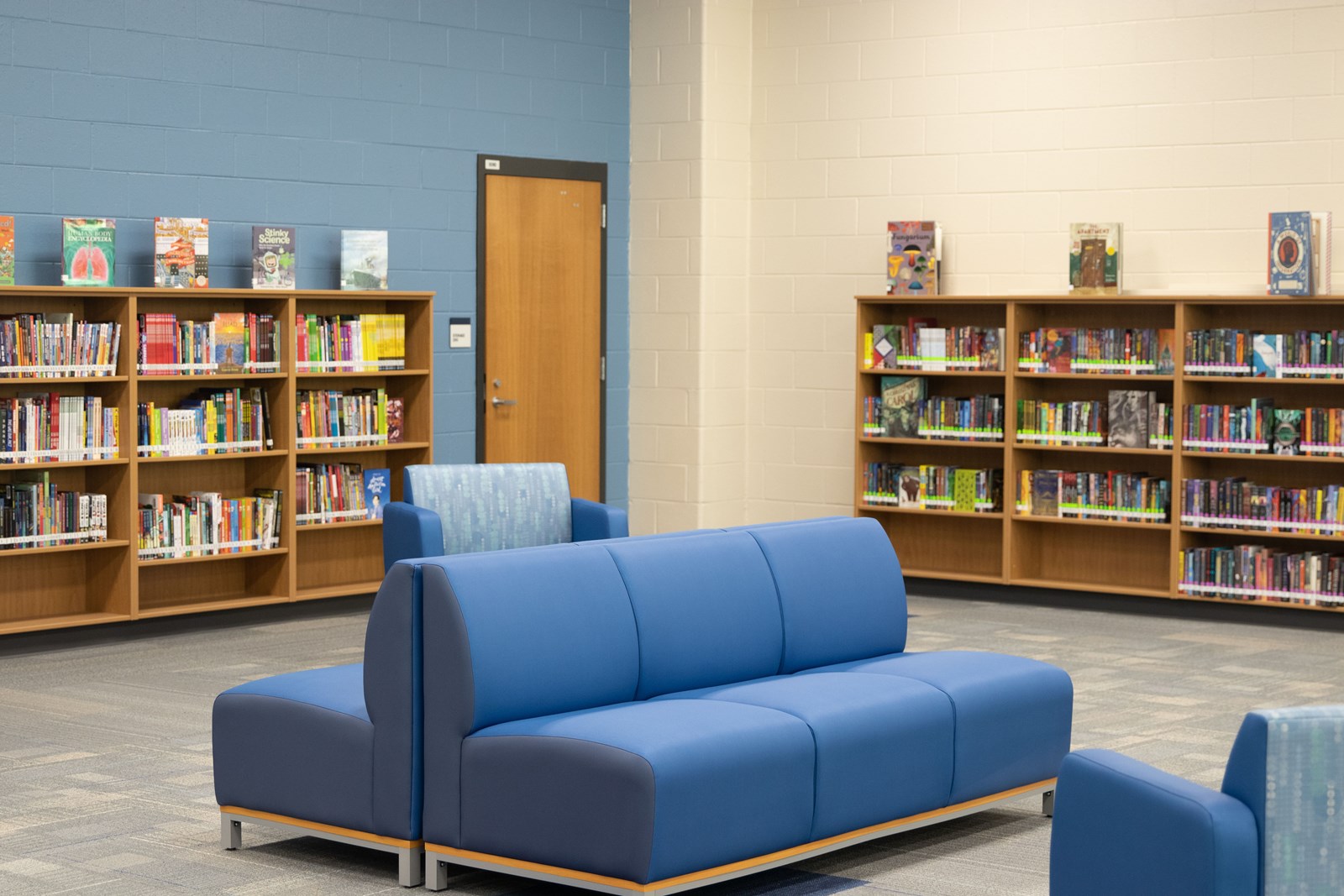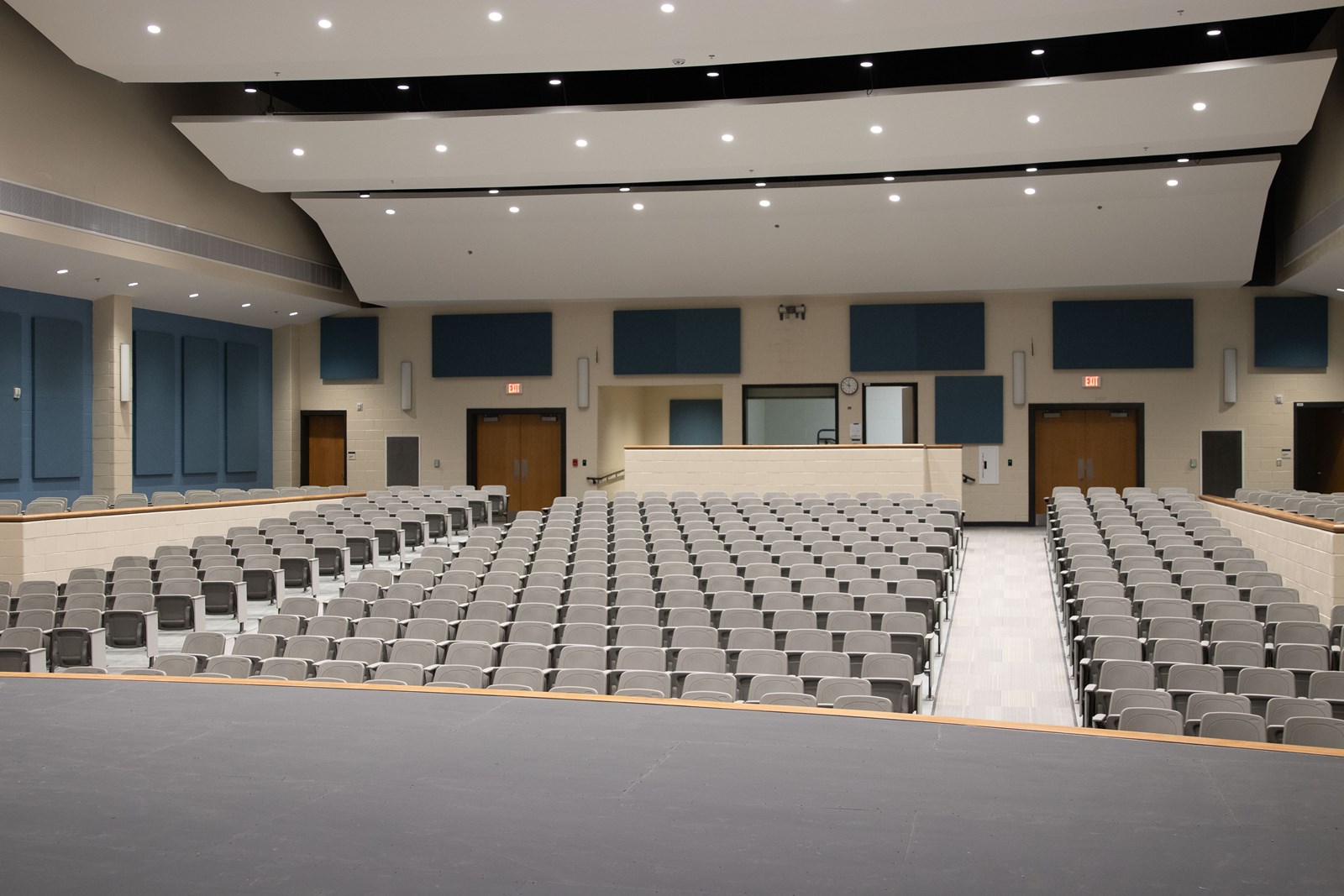 "Amazing." That is the word that Mr. Munoz used to describe the Pearson learning commons. 
 He spent the first day of school sharing photos of his children's new school to his childhood friends so they could see where his students would be learning for the next year.  
"I love it," the Pearson parent praised. "I texted pictures to some of my friends that I grew up with and said, 'Can you believe that this is the new school?!'"