Collegiate Eagles Lend a Hand at South Cobb High School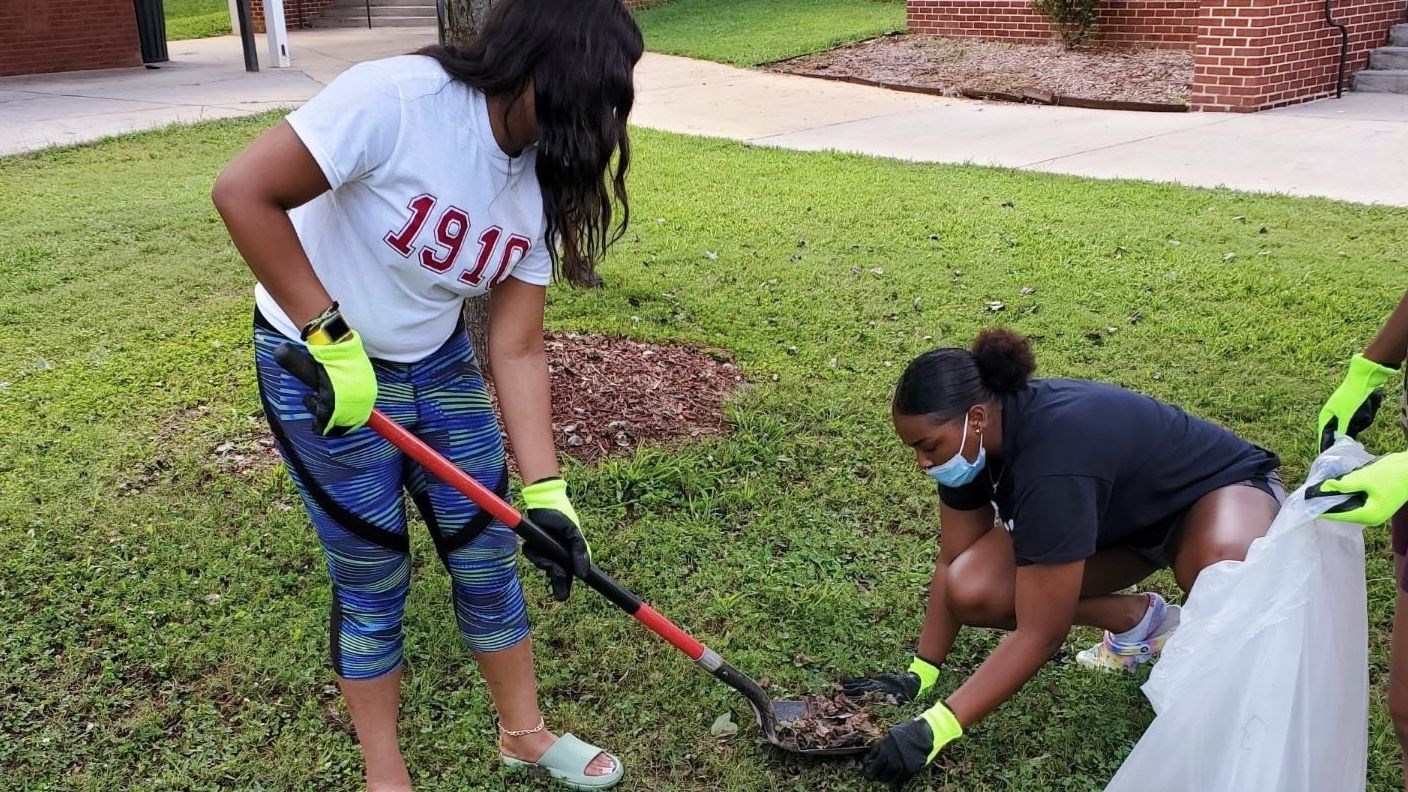 The Eagles of South Cobb High School got a helping hand from the Eagles of North Carolina Central University (NCCU) on Saturday, August 28th.
NCCU was in town for the MEAC/SWAC Challenge against Alcorn State University, an annual HBCU match-up. The game aired on ESPN with an evening kickoff at 7:30, and NCCU students were looking for an opportunity during the day to remain true to their school motto of "Truth and Service."
NCCU sent 40 college students to South Cobb High School to serve the Eagles by assisting with campus beautification and clean-up.
"It truly touched my heart," said South Cobb Principal Tommy Perry. "Seeing these college-age young adults giving up their personal time to volunteer at a high school on a Saturday morning is evidence that what we do as educators is working."
South Cobb Assistant Principal Nichole Stennis coordinated the Eagles Helping Eagles workday and was overjoyed by the whole event. "These college students demonstrated the importance of giving back through SERVICE and what it means to exhibit Eagle Excellence," she said proudly.
Several South Cobb grads attend NCCU, so it was also a sort of homecoming for them. "There is a strong connection between our school and the university," Principal Perry said.
To finish off their day of excellence, the NCCU Eagles obliged their students and fans by winning the nationally-televised game over the Alcorn State Braves, 23-14. It was their first game since the end of the 2019 season, as the school was one of many collegiate programs to suspend football competition last year. It was also the first time the Eagles have beaten Alcorn State.
Great job, Eagles! Your example is an inspiration and confirms that education and service go hand-in-hand.