Pope High Students Help Open Little Free Library at Green Acres Elementary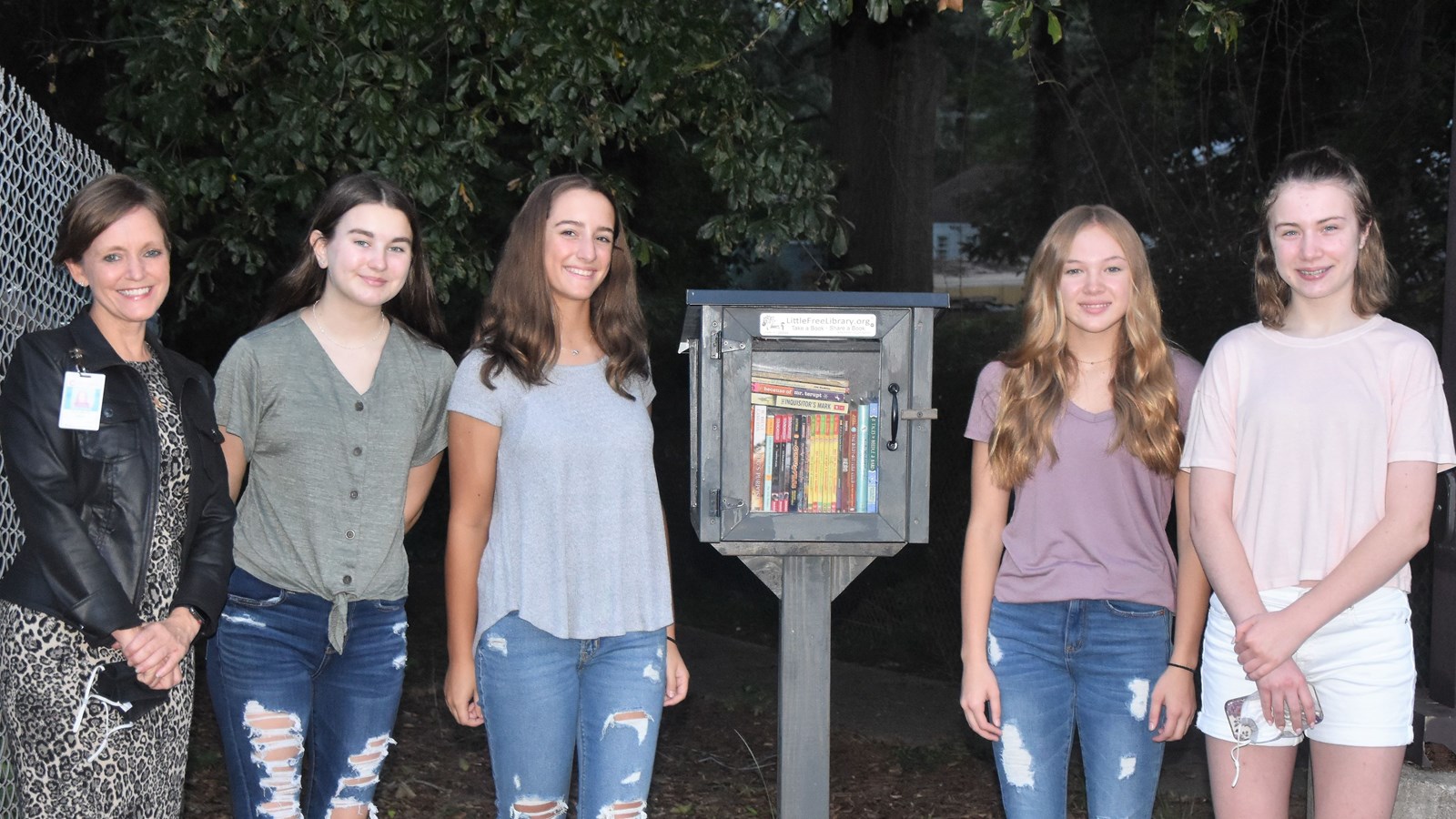 Students at Green Acres Elementary School now have more opportunities to explore their love of reading. The Green Acres community and students from Pope High School recently held a ribbon-cutting ceremony to open the elementary school's new Little Free Library (LFL).
Pope students Julia Acker, Abby Freed, Erin Kappel, Aila McLean, and Ansley Roberts chose to install an LFL at Green Acres as part of their Girl Scout "Silver Project."
Recognizing the need of her students, Greens Acres Principal Ashley Mize has wanted to install a little library for several years. Thanks to the work of the Cobb Collaborative and the Pope Girl Scouts, her wish is now a reality.
"We are very excited at Green Acres to have our new Little Free Library! Many of our students live within walking distance of the school, so it is perfect for them to access after school and on the weekends. Building a love of reading is essential to our student's success in school and life," said Green Acres Principal Ashley Mize. "We can't wait to see our students and community engage with the library and for our student's love of reading to grow!"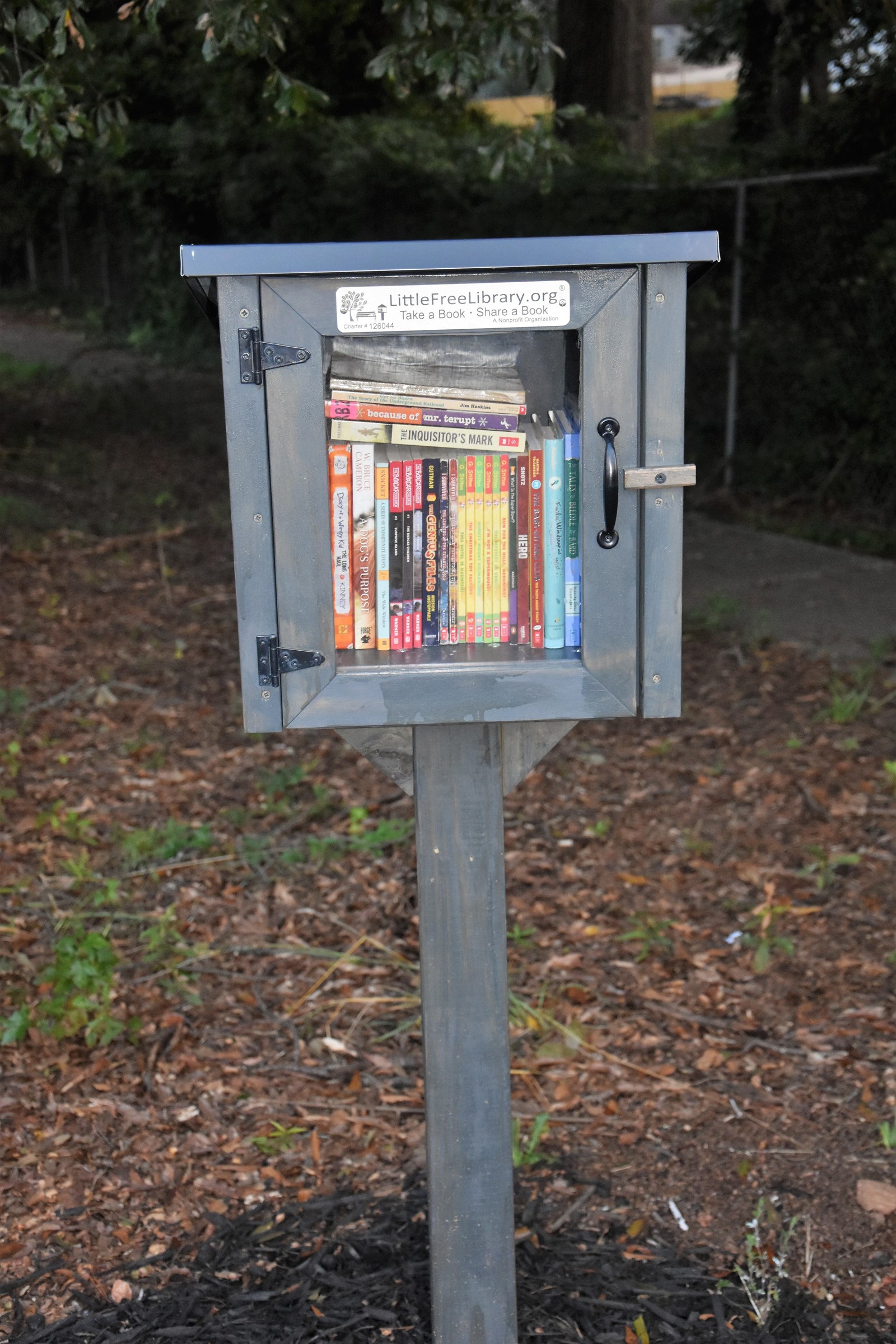 In partnership with Cobb Schools and students, the Cobb Collaborative is leading an initiative to increase access to books in Cobb through Little Free Lending Libraries. Little Free Library is a nonprofit organization dedicated to putting books in the hands of children and adults in communities around the world with a vision to have "a Little Free Library in every community and a book for every reader." These book-sharing boxes remove barriers to book access by being available seven days a week, 24 hours a day, with free accessibility. LFLs operate under the "Take One, Leave One" theory which encourages readers to not only take a book but to leave one for others when there is an ability to do so.
As a Little Free Library community partner, Cobb Collaborative has a goal of establishing 21 LFLs throughout Cobb County in 2021. The library at Green Acres Elementary marks the 12th LFL in this initiative, with more planned for installation throughout the remainder of the year. Cobb Collaborative also serves as the local point of contact for the Get Georgia Reading Campaign. Research from the campaign demonstrates that the development and use of language skills from childhood through adolescence can have a dramatic and positive impact on an individual's quality of life and life outcomes.