The Chairman's Brief: Excellence in the Classroom with TOTY Beth Foster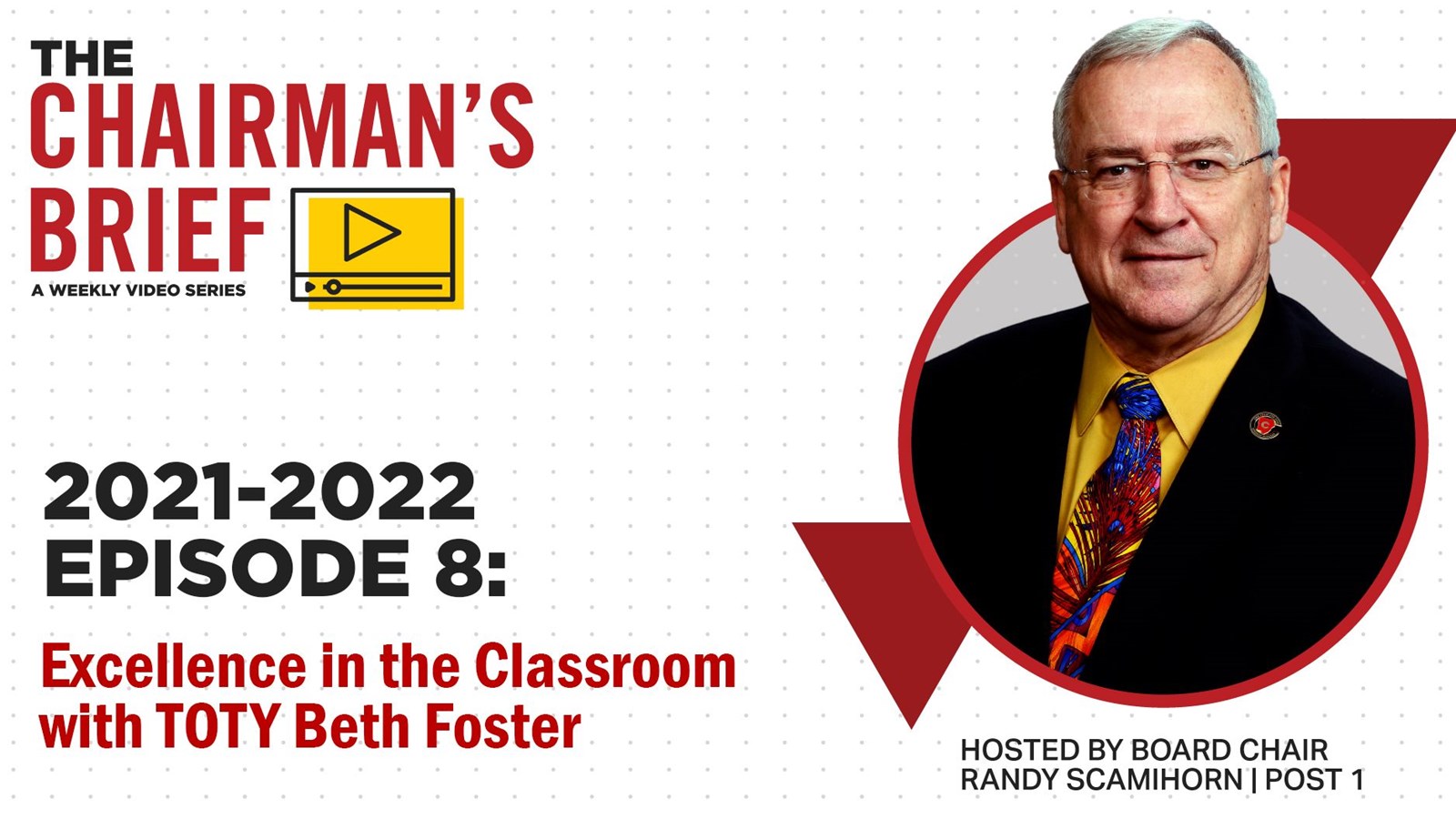 At last month's board meeting, Superintendent Chris Ragsdale announced that Osborne High School teacher Beth Foster was Cobb Schools' Teacher of the Year for 2021-22. This week on The Chairman's Brief, Mr. Scamihorn discusses excellence in teaching with Ms. Foster.
A life-long Cobb resident, Ms. Foster attended Cobb Schools and graduated from Pope High School. She received her undergrad degree from the University of Georgia and earned her Master's in Instructional Technology from Kennesaw State. At Osborne, she teaches Economics, U.S. History, and U.S. Government.
One of Ms. Foster's priorities in the classroom is letting her students know she cares about them and their success. Establishing a positive relationship with her students is very important to her. She decided to become a teacher in college because she loved the feeling of helping others and watching them progress. "Students may not always remember what facts they learned in my classes," she said, "but they will remember how I made them feel."
Watch the episode below to learn more about Ms. Foster and excellence in teaching: