Cobb Students Outpace State, Nation on ACT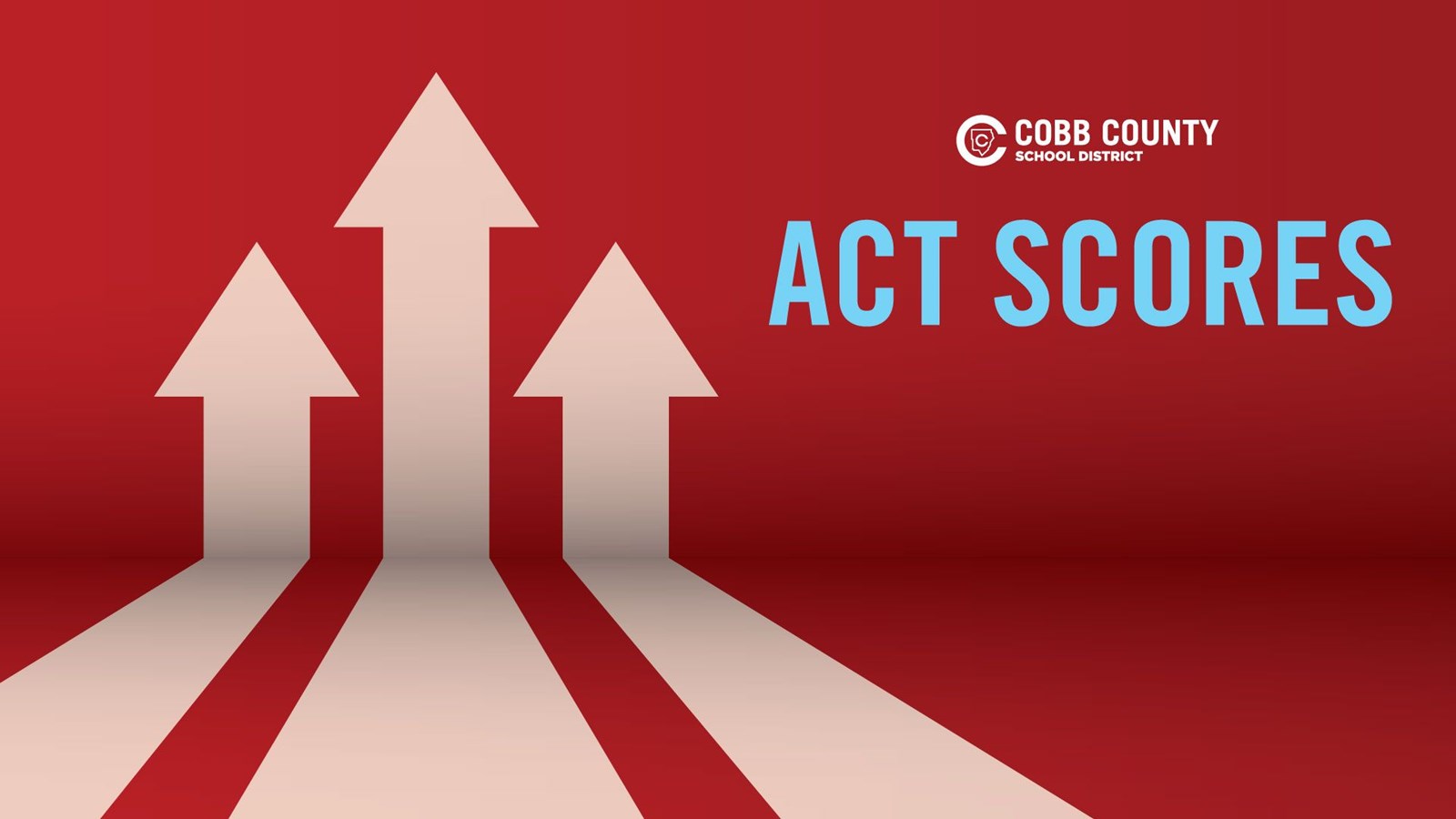 Following Cobb students' success on the SAT, Cobb students once again returned higher scores on the ACT than their state and national peers.
The Cobb County School District's 2021 graduating class had an average composite ACT score of 24.3 out of a maximum possible 36.0 points. The district composite score was 1.7 points higher than the Georgia average (22.6) and 4.0 points higher than the national average (20.3).
"Our team is committed to providing a world-class education to all Cobb students and living up to our District's reputation for student success that exceeds state and national averages. As a result of our team's work, Cobb students have been able to overcome the pandemic-related obstacles and repeatedly achieve success at a higher rate than their state and national peers," said Superintendent Chris Ragsdale.
The Class of 2021 had a composite score 1.1 points higher than in 2020.
The composite ACT score is based on curriculum-based tests in English, math, reading, and science. Cobb students scored 24.0 in English, 23.7 in math, 25.1 in reading, and 23.9 in science – all above the Georgia and national averages.
Walton and Wheeler High School students posted the highest scores—27.6 and 27.1, respectively. Eight schools increased their ACT score by at least 1 point compared to 2020: Wheeler High School (2.4), Sprayberry High School (1.6), Pebblebrook High School (1.4), South Cobb High School (1.2), Kennesaw Mountain High School (1.2), Campbell High School (1.1), North Cobb High School (1.1).
Three schools achieved a 2-point gain on a subject-area test, including Wheeler High School, which saw improvements in four subjects: English, 2.6; Math, 2.7; Reading, 2.1; and Science, 2.2. Pebblebrook High School students saw a gain of 2.1 points in Reading, and Sprayberry High School's score increased by 2.3 points in Science.
Fifteen students at six Cobb high schools scored perfect composite scores of 36.0. Seven students attended Walton High School. Four students graduated from Wheeler High School and two from Lassiter High School. Pope High School and Sprayberry High School each had one student post a perfect ACT score.