United Way of Greater Atlanta awards SPARK Prize to Cobb Students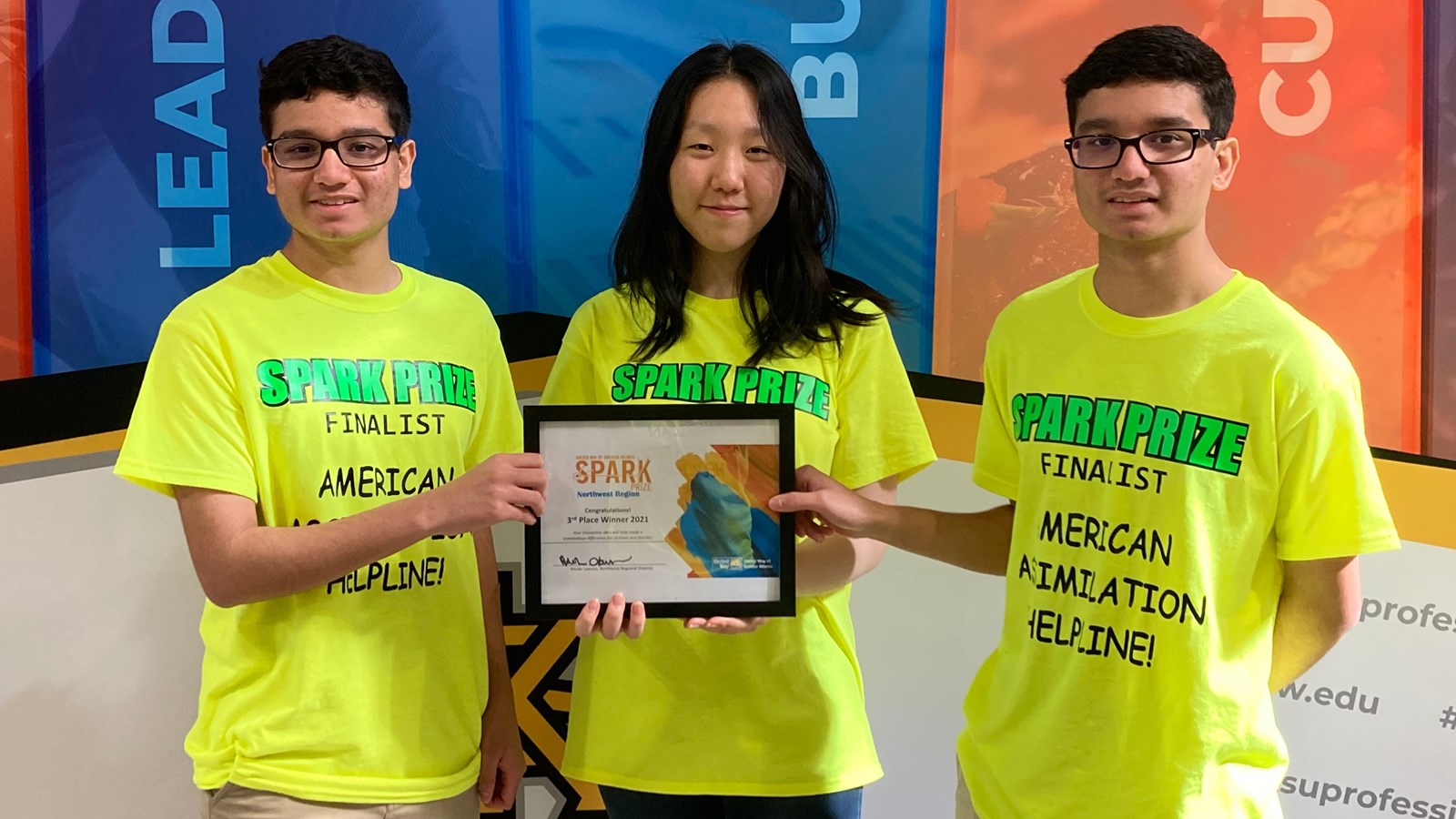 Since 2017, Walton High School students Abhishek Kona and Abhinav Kona have helped lead the American Assimilation Helpline (AAH!). The service provides free and personalized one-on-one tutoring for core academic subjects and computer science for low-income, immigrant, refugee, and homeless students.
Thanks to the Walton students and Atlanta area student Elly Kang, the global non-profit, recently won the $5,000 Northwest Region 2021 SPARK Prize competition.
Through the SPARK Prize competition in partnership with Kennesaw State University, the United Way funds small grants to innovative projects to address homelessness in Cobb, Cherokee, Douglas & Paulding.
The founders of AAH! Are directing the grant toward the Learning Labs for low-income students, making access to technology much more widespread.
"It gives me great pleasure and delight in working with these students, as every day, I'm more than happy to share my knowledge and create a better world for them," said Abhishek. "By helping everyone, I hope not only to see their growth and potential but expand these educational circumstances even further globally."
The student-led mission is focused on creating equal opportunities for those marginalized in STEM and reducing the wealth and gender gap. AAH! has also been hosting events to address other vital issues such as distributing laptops, blood drives with the American Red Cross, health workshops such as CPR training, initiatives fighting against breast cancer, donating school supply drives, helping homeless children, and the Keep Cobb Beautiful Adopt-A-Mile program.
"I enjoy working with students and value the time I spend with each child. Since not everyone has access to sound education, I make sure to teach in a way so that each child has the potential to succeed in academics," explained Abhinav. "I believe that the improvement and success of each individual is key to affecting a family's life in an improved world. As we keep improving and expanding, immigrants' lives will change."