The Chairman's Brief: SAT and ACT Success with Ehsan Kattoula and Lori Horn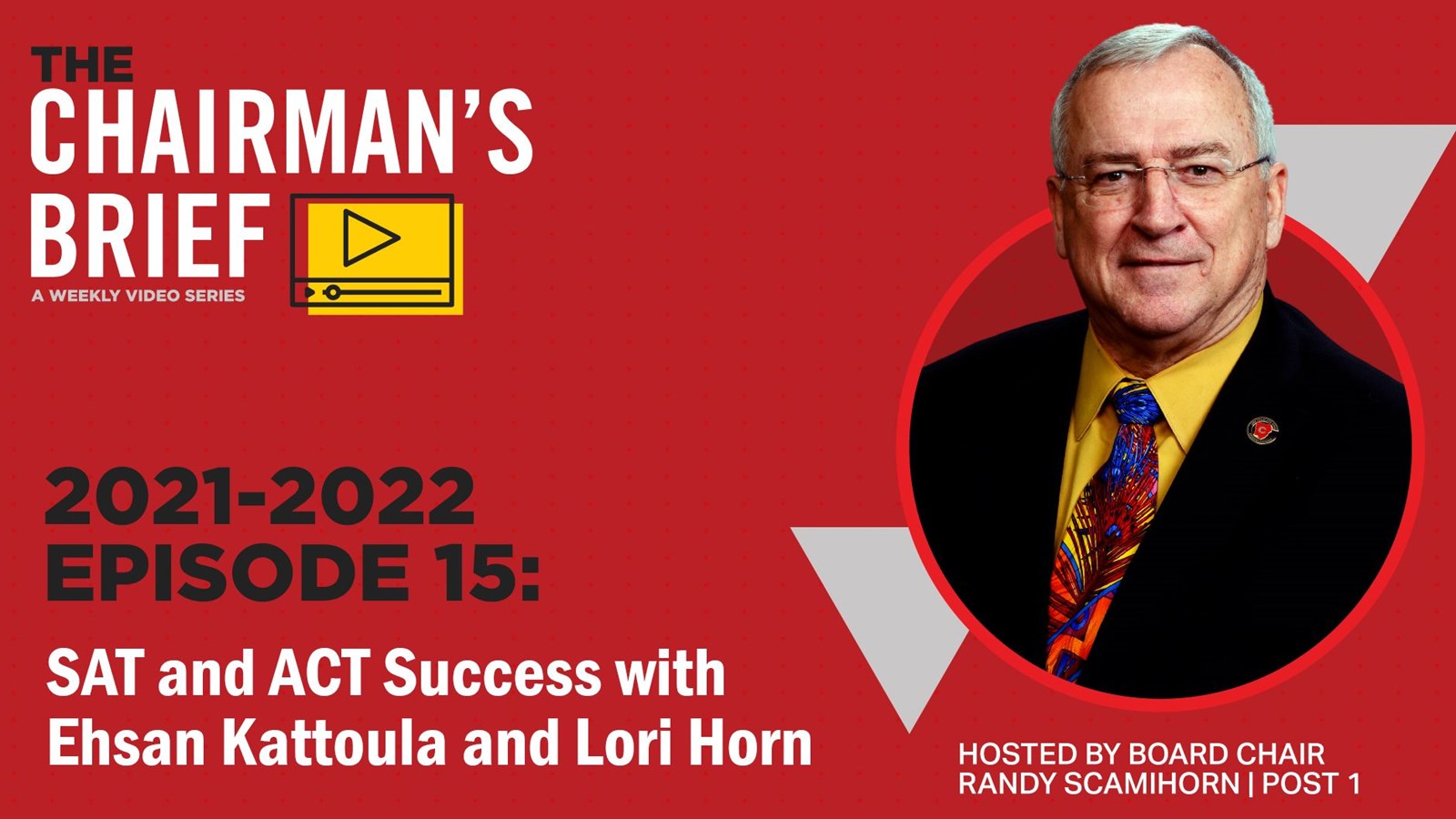 In this week's episode of The Chairman's Brief, Mr. Scamihorn talks with Dr. Ehsan Kattoula and Lori Horn about Cobb Schools performance on recent standardized tests, specifically the ACT and SAT.
Cobb has historically done well on these tests, and this past year was no exception. Cobb outscored the state average by 70 points and the national average by 100. Even though scores were down everywhere due to the pandemic, Cobb has kept pace with its consistently strong performance.
Initiatives and programs that were made available before and during the pandemic enabled Cobb to keep its focus on teaching and learning.
However, the real heroes of Cobb's standardized testing performance are its world-class teachers and educators. Programs are only as good as the people implementing them, and Cobb Schools remains academically strong thanks to our outstanding and dedicated staff.
Click the video below to learn much more about standardized testing and assessments in Cobb School District.