Varner Teacher Recognized for Work Inside AND Outside the Classroom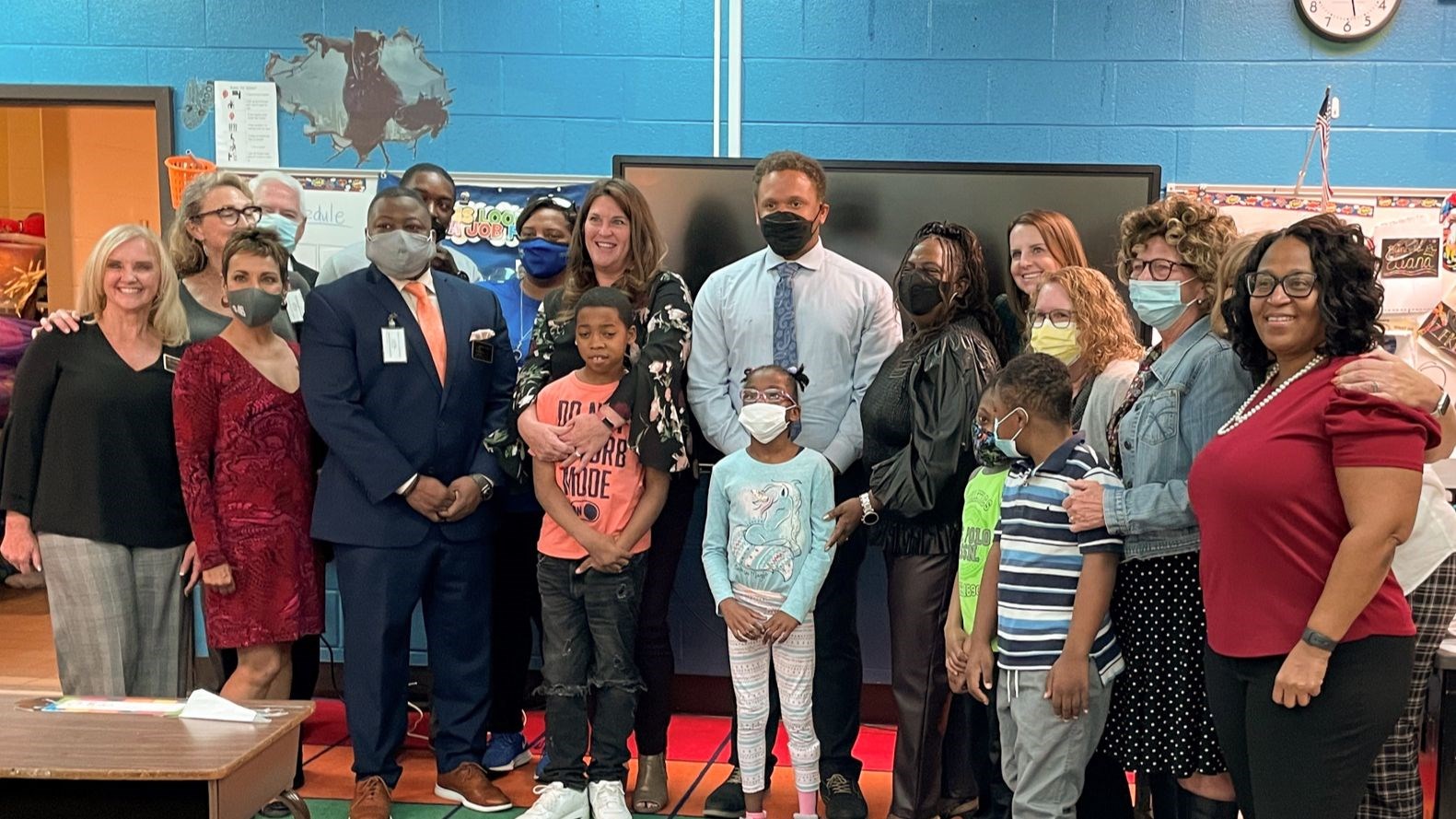 His students know it. His fellow educators know it, and now the Atlanta metro community knows the impact Chris Doby has on his students at Varner Elementary School.
A local media outlet recently surprised the Varner special education teacher for his outstanding service as an educator and his outreach to the community to enhance learning. Mr. Doby directed the praise to his students.
"These kids are amazing! They're told they can't, but every day they prove that they can," praised Mr. Doby.
Mr. Doby was nominated by his paraprofessional, Tina Kitchens, for his dedication to his students. According to her, Mr. Doby often delivers supplies and resources to students at home to better help them engage in their learning. He often skips lunch to tutor students more.
The compassionate teacher keeps his students engaged by arranging for community leaders to speak with his class, allowing his students to interact and ask questions of the guests.
"Chris Doby is such an amazing educator. He means the world to us because he works with our special needs students who need a lot of additional encouragement and support, and he does that," said Principal Althea Singletary.
Varner's principal credits the growth of the special needs students to the actions of their dedicated teacher.
"He brings out the very best in his students," Principal Singletary added.
When he is not helping students at Varner, he is helping to coach two sports at McEachern High School: lacrosse and softball.
"He pours himself into everything he does," explained Myra Camese, McEachern High School Athletic Director, who worked at Varner before moving to McEachern. "He teaches these kids that they have great value. He is building relationships that will last a lifetime."