Buc and Wildcat Wrestlers Win AOW Selections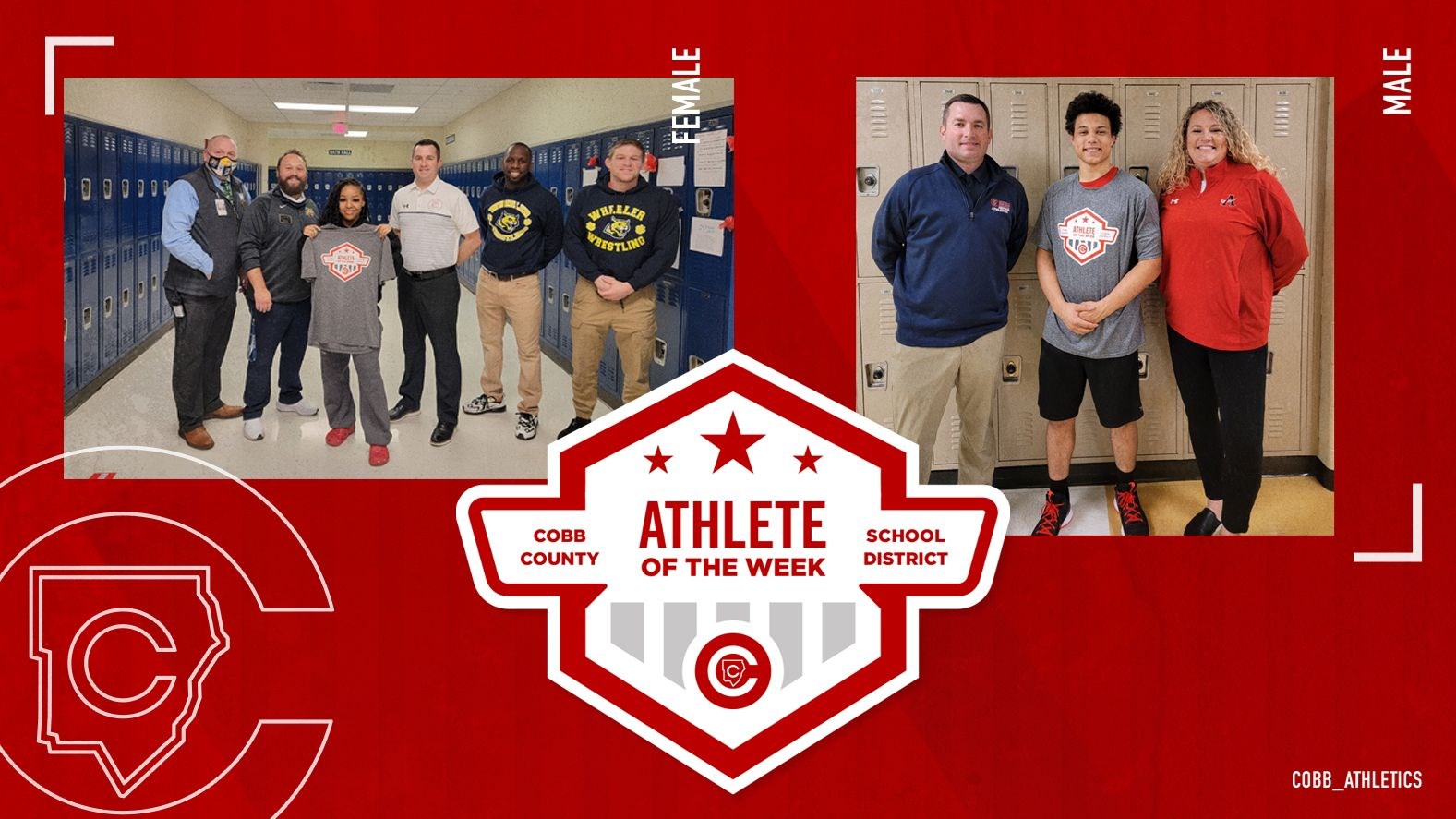 Cobb Schools' Athlete of the Week program is a weekly recognition of a male and a female student-athlete that perform at high levels in their sport, in the classroom, and in their school communities. The program is made possible by support from BSN.
This week's winners are both wrestlers:
Jaiden Daniels, Allatoona, Wrestling
Jaiden won the Creekview Invitational in the 182-pound weight-class. He beat the #1 seed with a last-second reversal to secure the victory in the final match.
"Jaiden has worked hard to improve," said his coach Kyle Norred. "He is someone who has changed how he approaches the sport and life in general. He has grown as a wrestler and person along the way. Wrestling has provided him with a sense of confidence that I see exhibited more and more each day."
"He has done a great job for our team," continued Coach Norred, "and is putting everything together now. He has become a great example for our younger guys to look up to in their quest to have success on the wrestling mat."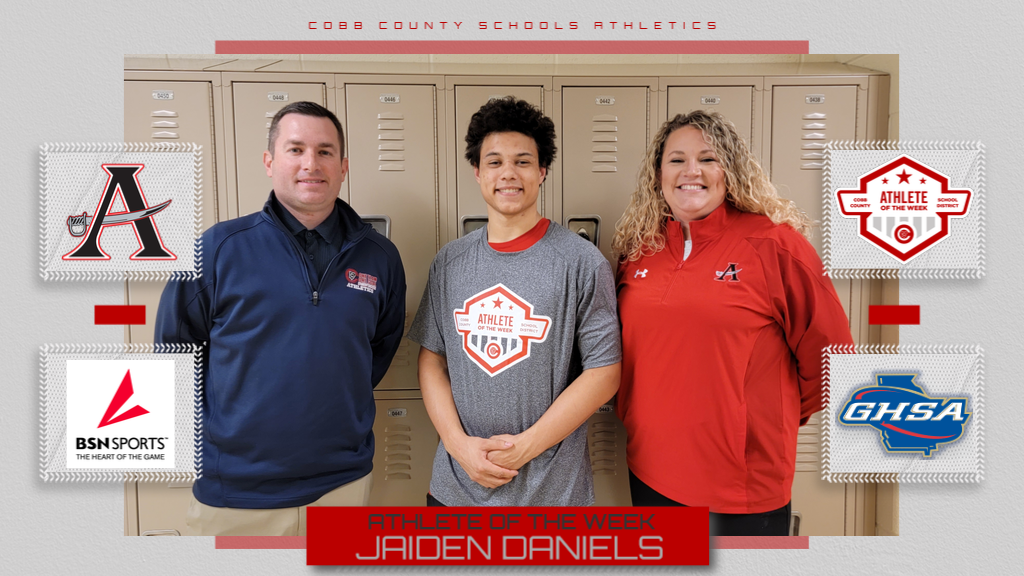 Promise Reese, Wheeler, Wrestling
Promise recently placed 3rd at the Queen of the Pride Girls individual tournament. She has been wrestling for only one and half-months and placing at a tournament is a very big deal. Her coaches believe she has a lot of talent and expect great things from this up-and-coming wrestler.
"This girl succeeds not only because she is a great athlete, but her work ethic is second to none," said coach Billy Miller. "The coaching staff has high hopes for her in the women's state tournament in February. We couldn't be more proud of her!"
"Her positive attitude makes her a great teammate," said Wheeler coach Kelechi Nwosu. "Her self-discipline and determination makes her a great talent with immense potential. We are so happy to have her as a part of our wrestling program."
Wheeler Athletic Director Michael Sawyer was also very proud and enthusiastic about Promise's selection for AOW. "She is outstanding for our Athletic program," Sawyer said. "She is the definition of a student-athlete. She does a great job in the classroom as well as on the wrestling mat. We are proud of her accomplishments as she continues to be a problem for other wrestlers in the state!"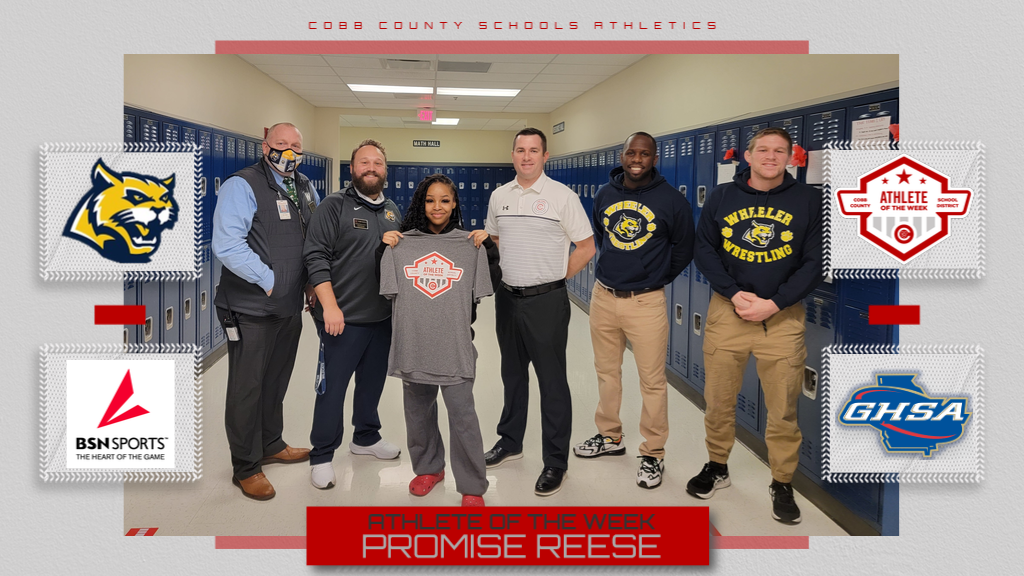 Great job, Jaiden and Promise and Allatoona and Wheeler! We are excited to see what else each of you and your wrestling programs will accomplish this season.