Cobb Schools Announces Second $1200 Bonus for Cobb Bus Drivers, Monitors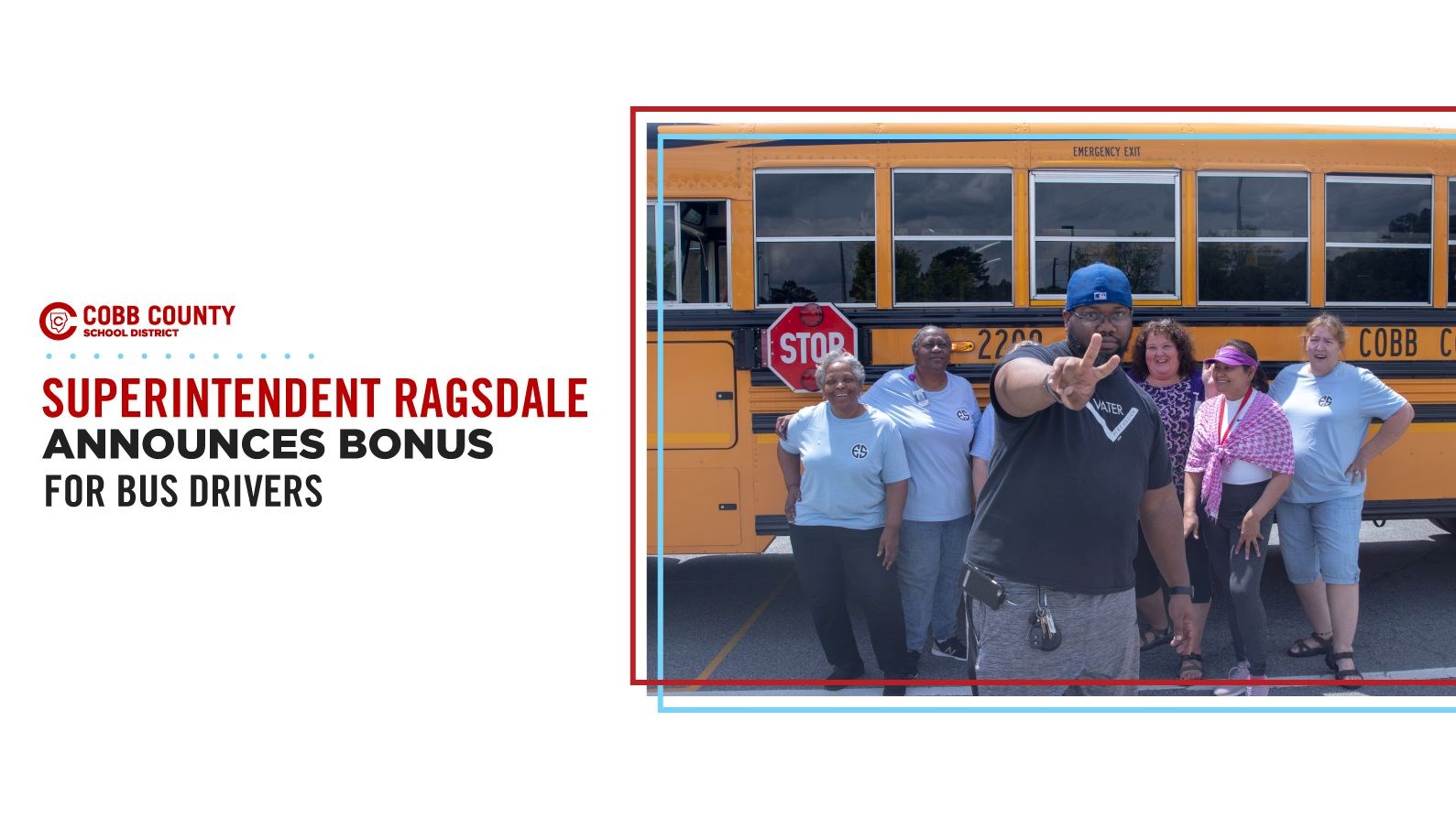 On the heels of Cobb Schools veteran bus drivers receiving a $1,200 bonus in their December payroll, the District announced the approval of another $1,200 retention bonus for current bus drivers and monitors.
Cobb Schools drivers and bus monitors already employed at the time of this announcement will receive $1,200 in their May payroll. New hires still have an opportunity to earn extra at the end of the Spring semester. Bus drivers and monitors hired after the announcement and employed by February 28 will receive $1,000 in their May payroll.
"Our bus drivers and monitors are the reason 70% of our students make it to school every day. They are valuable members of our Cobb Schools team, and we want to make sure we keep them on our team. At the same time, we also have the opportunity to hire new safety-minded professionals," said Chief Operations Officer Marc Smith.
Superintendent Chris Ragsdale announced the first $1,200 retention bonus in August 2021, which was distributed in the December 2021 payroll for all bus drivers and monitors employed by September 24, 2021.