Brumby Debuts 'The Aku Mural' to Inspire Students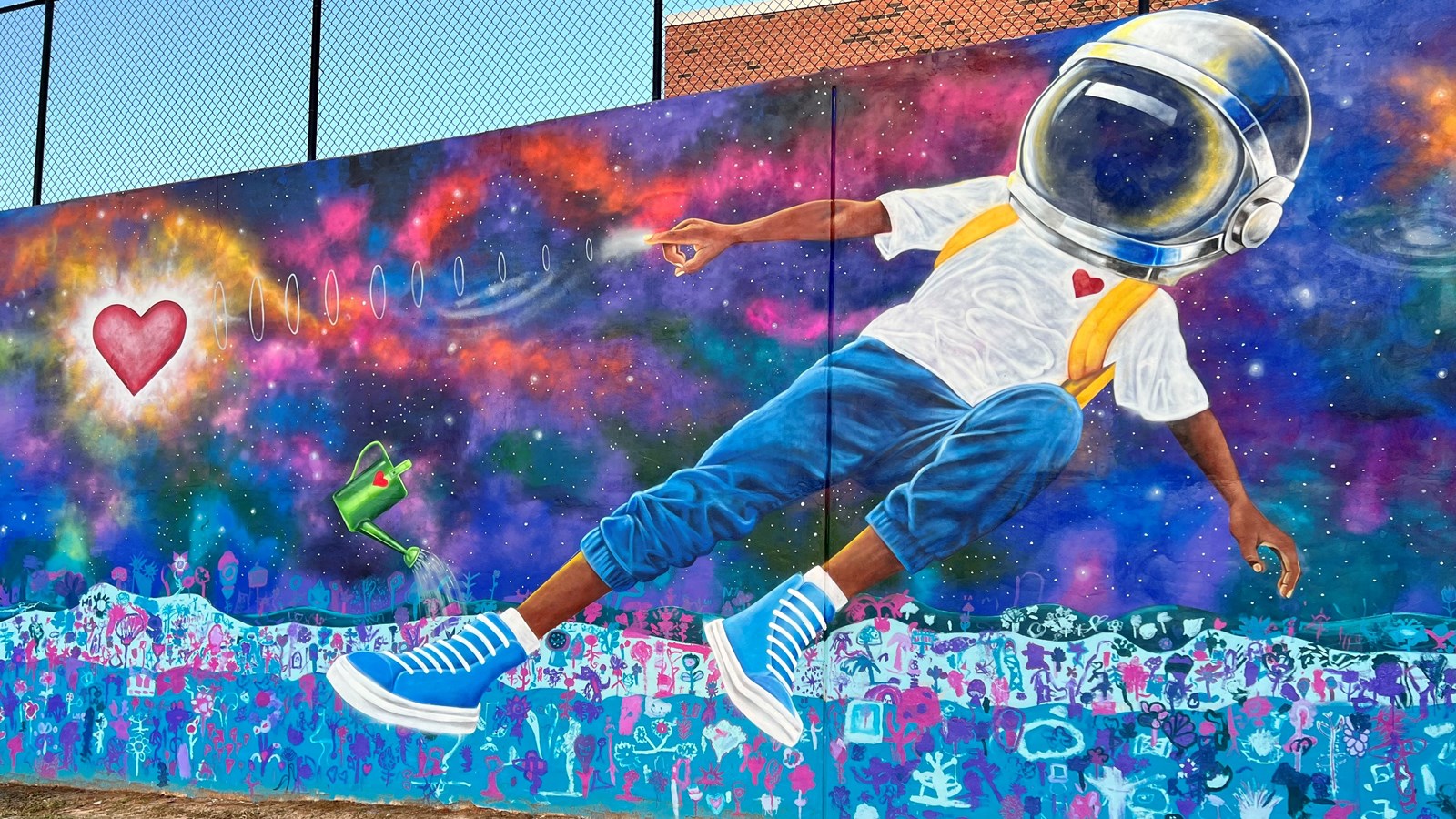 Thanks to voter-approved Ed-SPLOST, Brumby Elementary School opened the doors new a new school building in 2018. One of the privileges that come with opening a new building is that it serves as a blank canvas to inspire creativity and student achievement.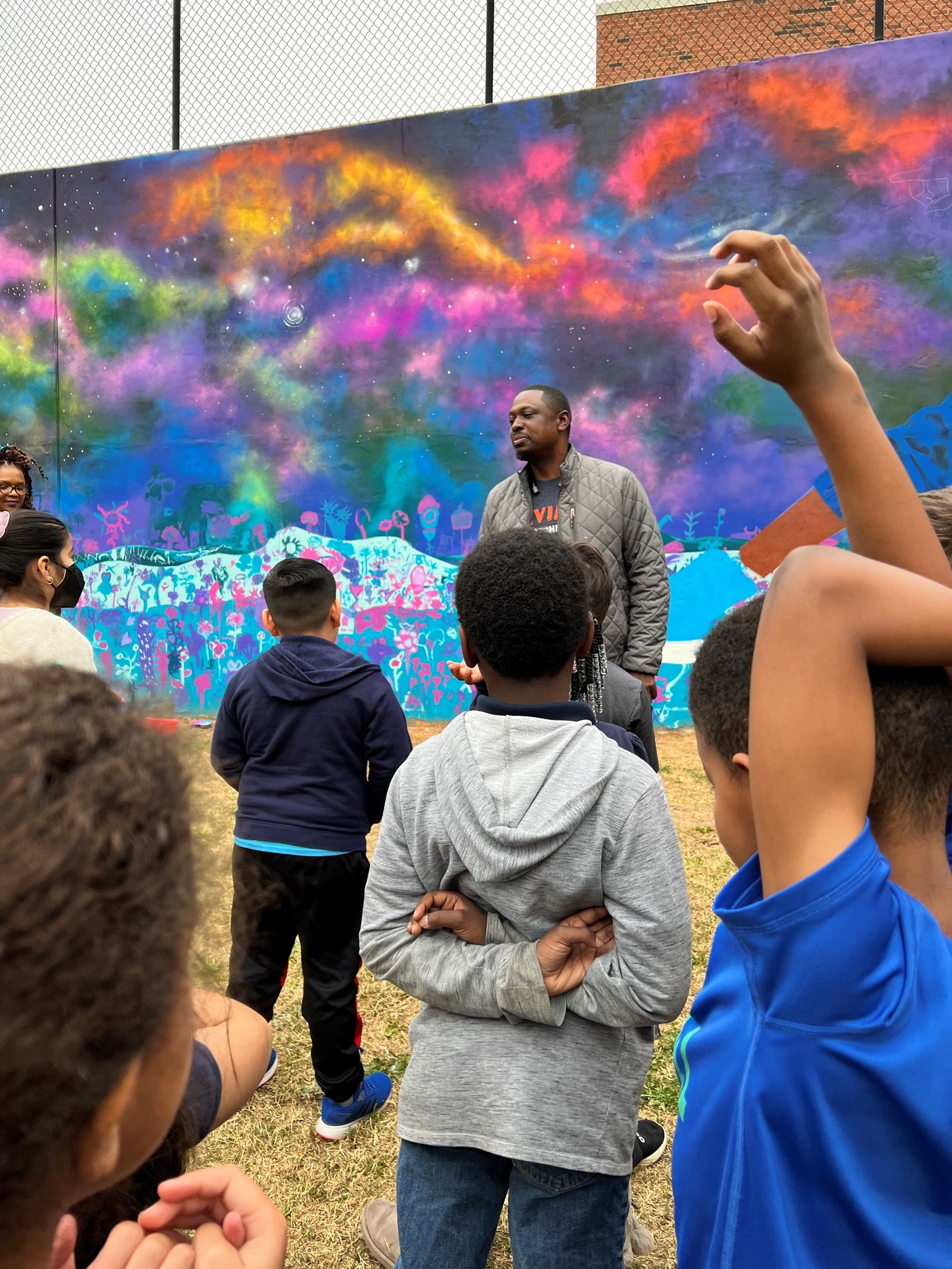 Brumby and Cobb collaborated with a local, non-profit organization, Paint Love, and one of their artists, Candace Caston, to transform a previously blank 1100+ square foot retaining wall into a student-designed and painted mural that inspires students to 'build a world around dreams' and not allow limits to be set on those dreams. Paint Love partnered with muralist Muhammad Yungui to bring personality to this once drab portion of the Brumby campus.
The mural is themed around the artwork of Micah Johnson and his NFT (Non-Fungible Token) based character, Aku. The creation of Aku was inspired by the question, "Mom, can astronauts be Black?" The Aku movement seeks to serve as a source of inspiration for children to dream big and not allow limits to be set on their dreams. While Aku inspires children to chase their dreams, he is also about building a community where members help and encourage the success of others.
Through its foundation, Brumby is believed to be the only public school not just in Cobb or Georgia but in the United States to own an NFT. "The Aku Mural," as it's been referred to so far, is set to serve as the backdrop to future Brumby community events. A place where families can come together for a school musical performance, cookout, or movie night.