Cobb BOE Meeting Focuses on Safety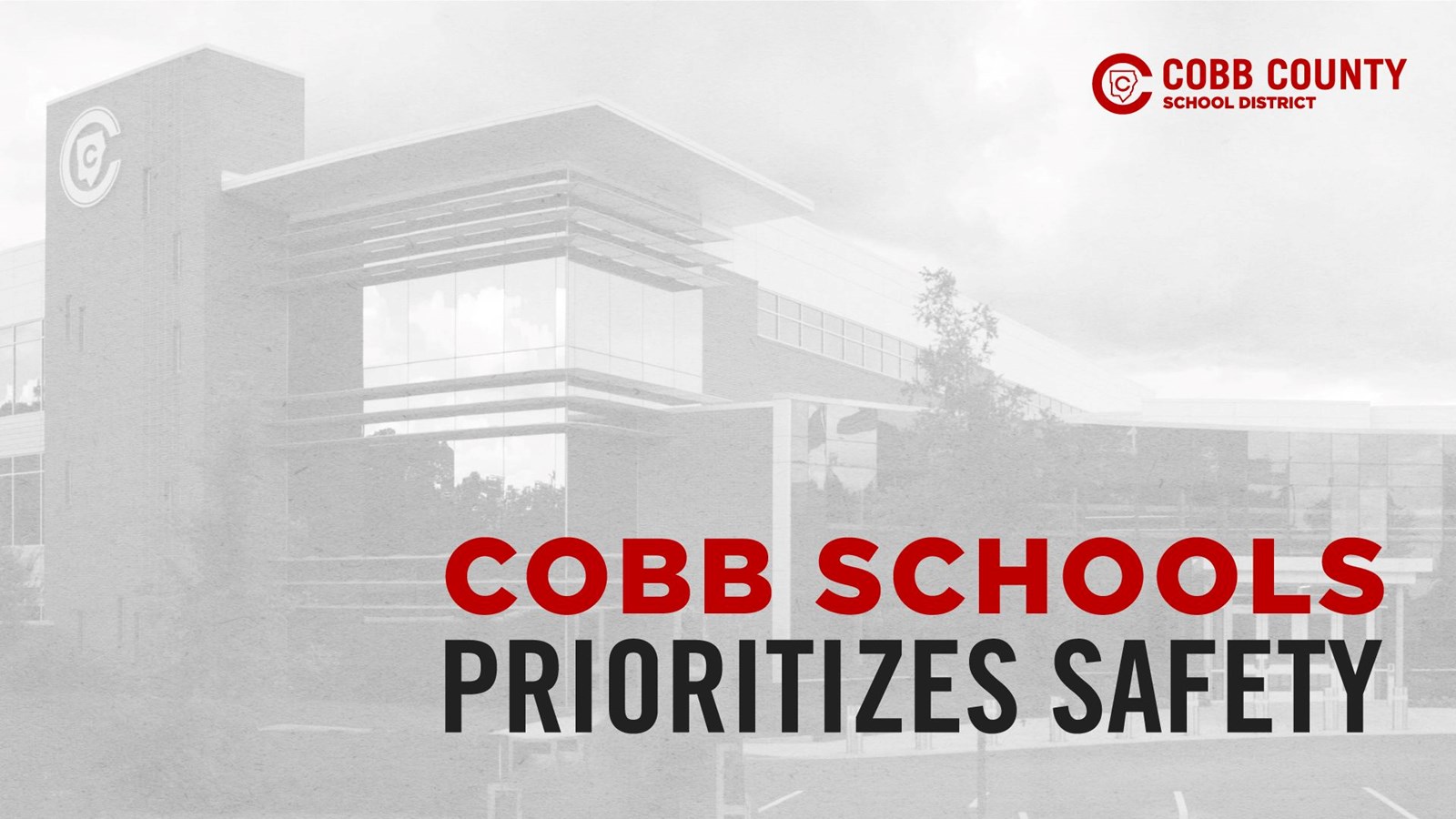 Due to recent tragic events in the nation, the Cobb Board of Education work session portion of the Board meeting focused on how Cobb Schools keeps students and staff safe—the District's top priority.
During the meeting, Superintendent Chris Ragsdale and District leadership discussed components of Cobb Shield and new safety features coming ahead of the new school year. The Cobb County School District has long prioritized safety. The Cobb Schools dedicated Police Department features a total of 70 highly-trained officers who keep school campuses safe. The veteran Cobb Schools police have an average of 26 years of service under their belt. That's a total of more than 1,690 years of combined experience!
"Like the Superintendent, my number one priority has always been and will also be to ensure ALL of our students and staff have a safe learning environment. It has always been important here, and we have made big investments to keep our campus and students as safe as possible. In Cobb, safety has and will always come first," said Board Chair David Chastain.
Some of the other safety features include the Vector Alert TipLine, which students, staff, and families are encouraged to use to report safety threats 24-7 via the web, phone, email, or text. Cobb Schools Concerned Cops, which includes police officers, administrators, and teachers, serves as a mentoring program for at-risk high school and middle school students.
More details on all of Cobb's safety initiatives can be found at www.cobbshield.com.
Upcoming Safety Steps
When students return to schools in August, there will be a new crisis alert system that will enable teachers and staff to call for help with a push of a button on their badge. Centegix, which is the fastest and easiest way for teachers and staff to call for help in emergencies from the everyday to the extreme, allows each badged employee to help keep campuses safe and will be fully installed and functional in every Cobb County School by August 1. When every second counts, the innovative safety solution in Cobb Schools will empower everyone to get help immediately.
With the Centegix alert system in place as the 2022-2023 school year begins, the District will also start administering unannounced code red drills. The drills allow for a "snapshot" of a school's preparedness for a Code Red Lockdown, with a follow-up debriefing and discussion for administrators.
Moving forward, the District also plans to look at other safety and security options, including recruiting and training retired military, law enforcement, and other agents of the administration to serve as armed guards of schools. As Superintendent Ragsdale explained, the District has asked for permission to use the Elementary and Secondary School Emergency Relief (ESSER) Fund to assist with safety and security measures. In addition to the focus on safety and security, District staff also recognize the need to attend to students' mental health challenges and will by increasing the number of school psychologists.
"Make no mistake - there is no quick fix or solution that will instantly make all schools immune to acts of evil. You cannot ban evil. We, as educators, must make sure we are putting into place all measures necessary to ensure the safety of our students and staff. Student safety has been, and continues to be, our number one priority," said Superintendent Ragsdale.
The Board voted to approve the following Ed-SPLOST projects: 
• ACTION AGENDA ITEM #2 – Recommendation for Approval of a Permanent Utility Easement with Georgia Power Company at Sprayberry High School
• ACTION AGENDA ITEM #3 – Recommendation for Approval of Architect Appointment for Interior School Security Improvements Initiative
• ACTION AGENDA ITEM #4 – Recommendation for Approval to Award a Construction Manager at Risk Contract for a Gymnasium Addition and Renovations at South Cobb High School
Board Recognitions:
• International Marketing and Communications (MarCOM) Platinum and Gold Awards from the Association of Marketing and Communication Professionals – Cobb County School District's Communications Department
• Georgia School Public Relations Association Gold Awards – Cobb County School District's Communications Department
• Association of School Business Officials International 2021 Meritorious Budget Award – Cobb County School District's Financial Services Division, Financial Planning & Analysis Department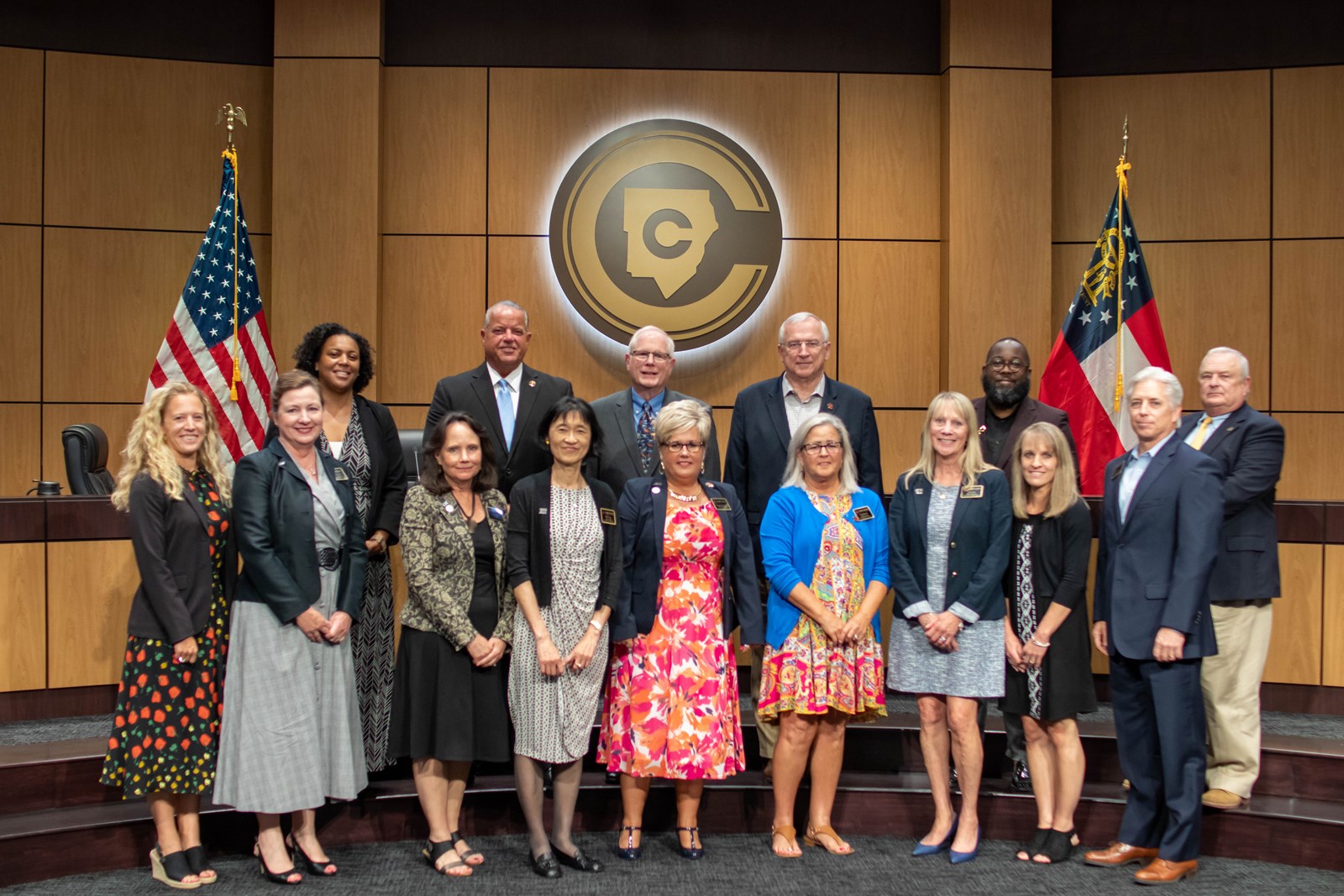 • Association of School Business Officials International 2021 Certificate of Excellence in Financial Reporting – Cobb County School District's Financial Services Division, Accounting Department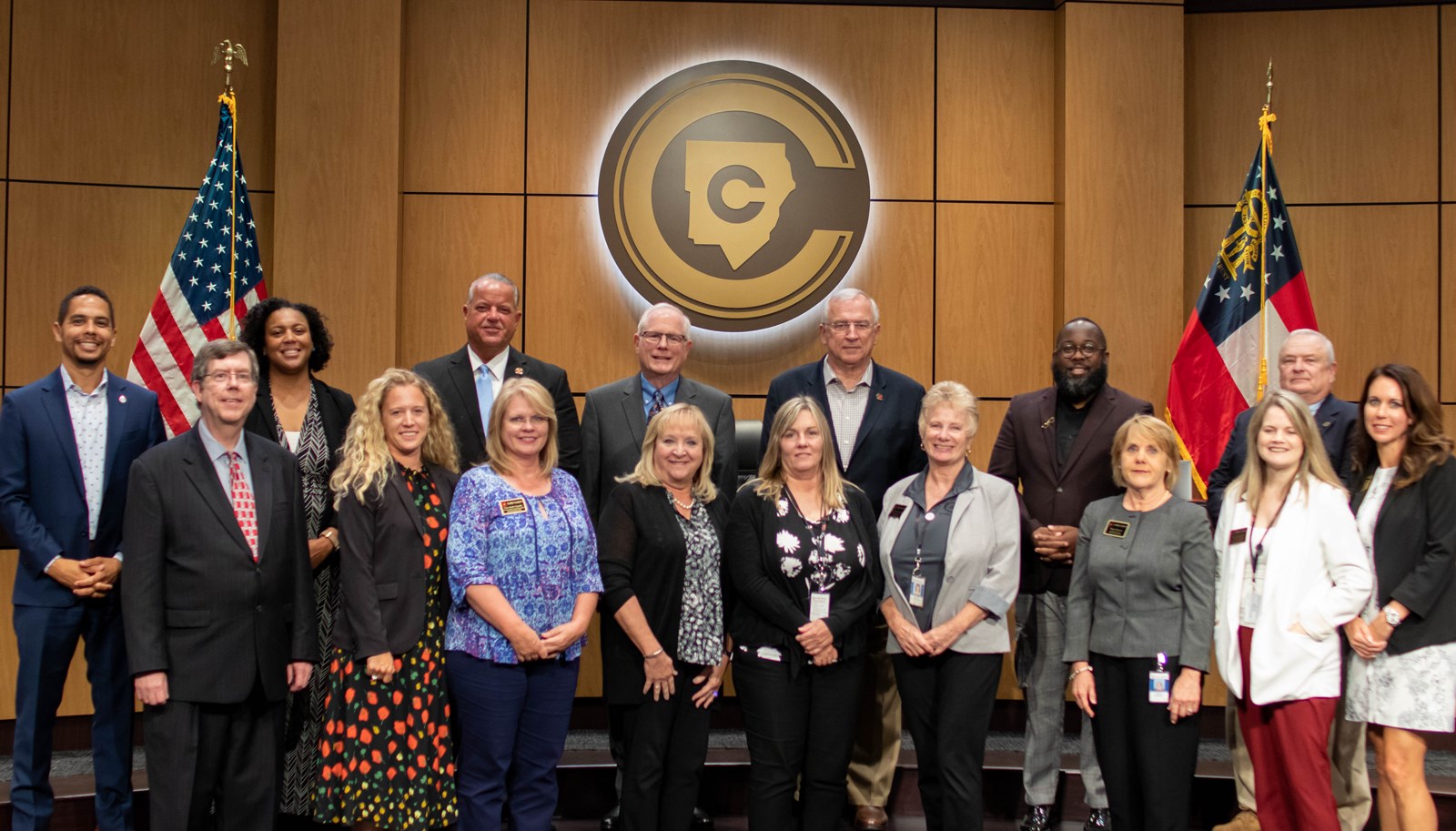 • The Georgia Association of School Personnel Administrators In-State Best In Class Platinum, Gold and Silver Awards – Cobb County School District's Human Resources Department