Cobb Continues to Provide Flexibility and Choices for Families in 2022-23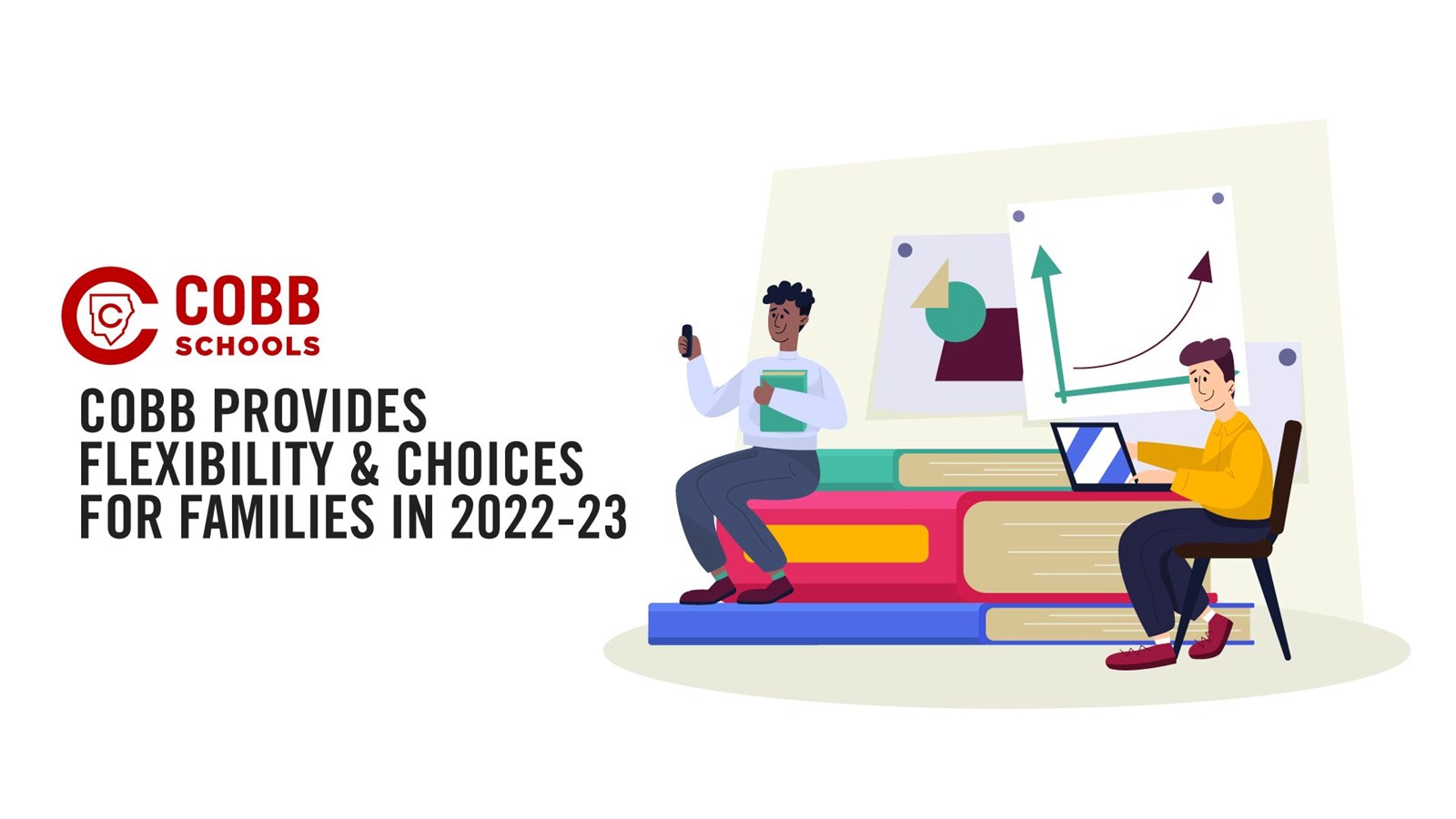 Thursday marked the last Board of Education meeting ahead of students' return to school on August 1, 2022. The meeting provided a look at how the Cobb County School District gives Cobb families options and flexibility to choose the learning environment that works for them.
Last school year, about 5,800 Cobb students chose one of the District's virtual learning options. Families were able to choose from one of four virtual learning options: Cobb Virtual Academy (CVA), Cobb Horizon High School, Cobb Online Learning Academy (COLA), and the Elementary Virtual Program (EVP). The District has over 108,000 students, the remainder of whom learn in a traditional classroom.
Each program is powered by the Cobb Teaching and Learning System (CTLS), which bridges learning for students and teachers whether they are in traditional, virtual, or blended classrooms. Students receive digital courses, content, and assessments in one integrated platform.
"The classroom gets more complicated for students, parents, and teachers every year. Thanks to CTLS, it doesn't have to be. CTLS gives students vetted resources, parents more information, and teachers more time," Superintendent Chris Ragsdale said.
Chief Strategy and Accountability Officer John Floresta provided an overview of each of Cobb's virtual programs and schools and placed an emphasis on the three fundamentals of quality online learning: a reliable, high-quality integrated platform, digital content which is aligned to Georgia standards, and highly-qualified teachers who have expertise in a specific subject area and how to teach and learn online.
Much more information about Cobb's four virtual learning options—including a blend of virtual and face-to-face—can be found at the Learning Everywhere website.
During the voting portion of the meeting, Board members voted to adopt a new Board policy that authorizes enhanced security, which aligns with the District's top priority—to keep students and staff safe.
The Board voted to approve the following Ed-SPLOST projects:
Approval of Architect Appointment for the Lassiter High School Theater Renovation (SSEO / Stevens and Wilkinson)
Approval to Award a Construction Manager at Risk contract for a Classroom Addition and Renovations at Lindley 6th Grade Academy (Carroll Daniel Construction)
Approval to Award a Construction Manager at Risk Contract for Classroom Addition and Renovations at Dickerson Middle School and Dodgen Middle School (Carroll Daniel Construction)
Approval to Award Contracts for Belmont Hills Elementary School and Sanders Elementary School Roofing Replacements (RYCARS Construction)