Calling ALL Kindergarteners and 1st Graders! It's time for the Annual Bus Ride Along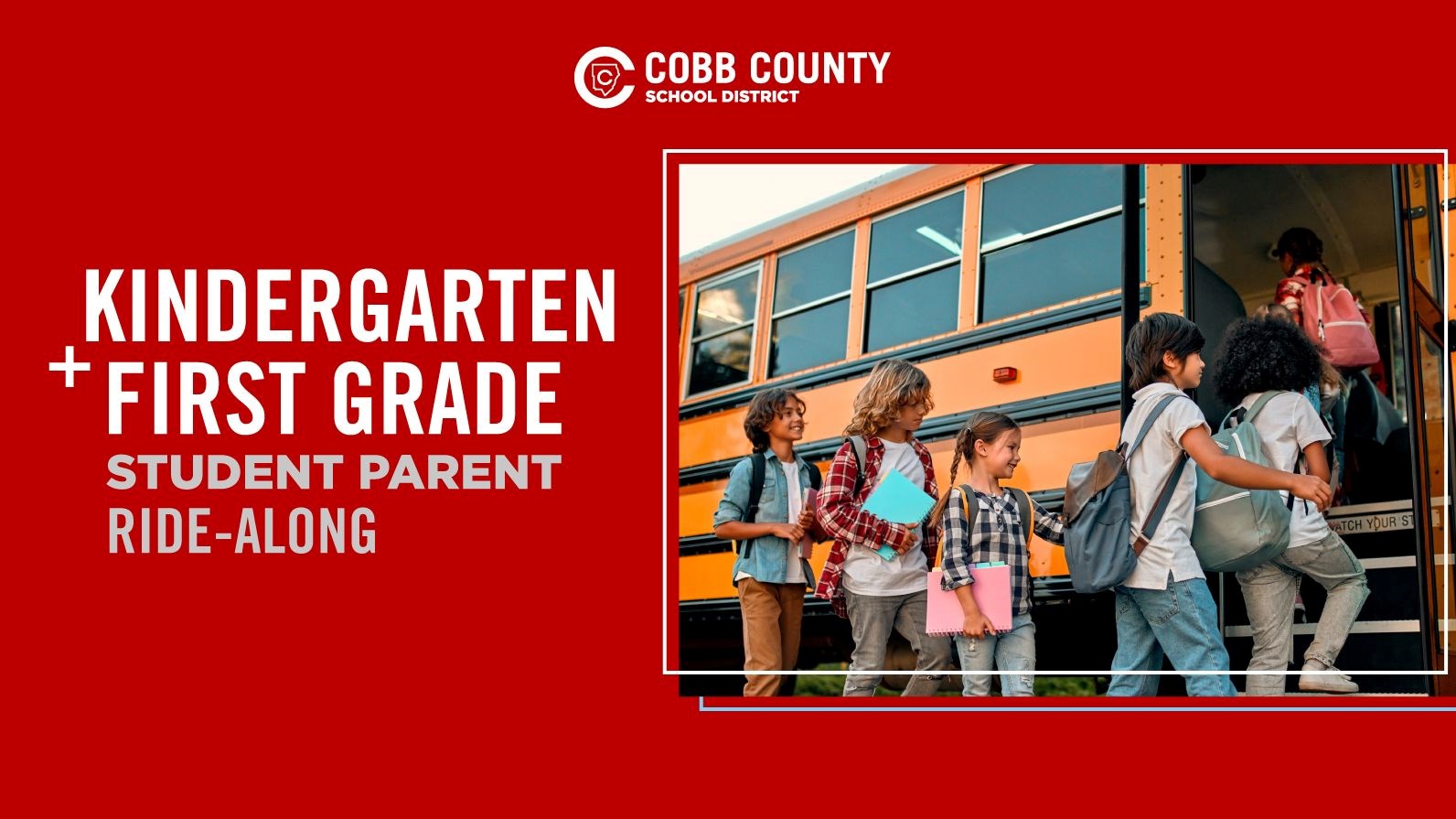 The first day of school is filled with excitement for Cobb's newest learners! But, that first day can also cause a few butterflies for the young students—and their parents. To help ease those butterflies, kindergarteners, first graders, and their parents are invited Thursday, July 28, to hop on one of Cobb's big yellow buses for a sneak-a-peek bus ride along ahead of the first day of school. Parents will join their young learners on the ride to school and back home. Bus pick-up will follow the same morning route at the scheduled stop and pick-up time as the first day of school. Bus schedules are updated and available on the District website.
The annual kindergarten and first-grade ride-along, which the Cobb Schools Transportation Department coordinates, gives the five and six-year-old students a chance to take a trial bus ride and learn important safety tips like how to exit the bus properly. It also gives parents an opportunity to see why the school bus is the safest way to get students to and from school.
Don't know what to expect? Take a look back at last year's kindergarten and first-grade ride-along in the video below.
Although parents cannot join their students for the bus ride on the first day of school, they can track the location of their child's bus in real-time thanks to the Cobb Schools Here Comes the Bus App.