Publix and Cobb Schools Foundation Partner in "Tools for School" Program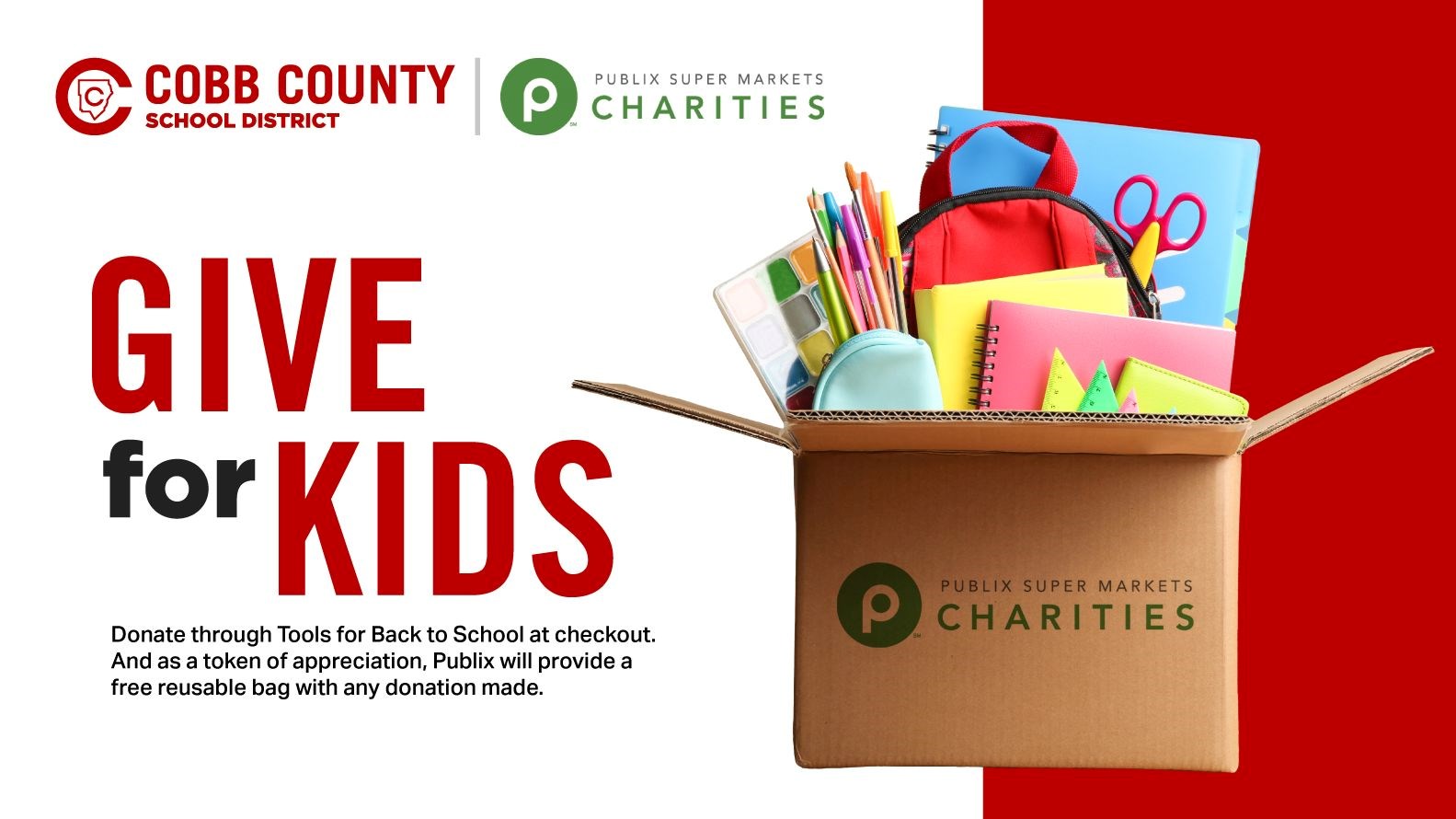 In an effort to ensure that all Cobb Schools students have what they need as the 2022-23 school year gets underway on August 1, local Publix stores will again be participating in the Tools for Back to School program. Shoppers will be given the option to donate to the program at checkout.
Last year, the program raised more than $125K for the District and provided much-needed supplies like pencils, paper, crayons, notebooks, and art supplies to students all over the county.
"This continued partnership supports student success by providing needed supplies for students and teachers," said Felicia Wagner, Executive Director for the Cobb Schools Foundation.
"We are fortunate to have community partners stand alongside our educators to ensure that our students have access to the materials and supplies they need," Ms. Wagner continued. "This local support gives them the best possible chance for learning to their fullest potential."
Tools for Back to School runs at all Publix stores in Cobb County from July 20 to July 31. In addition to helping students receive the school supplies they need, all those who donate will be gifted a free reusable grocery bag as a thank you.
More information about the Tools for Back to School program can be found here.
For those interested in working with the Cobb Schools Foundation to take student success to new heights, please click here. The Cobb Schools Foundation is a 501 (c) 3 nonprofit and is the philanthropic arm of the school district and focuses on family stabilization, learning interventions, scholarships, and career development for students.