Kennesaw's Connor Lew Commits to Hurricanes and ACC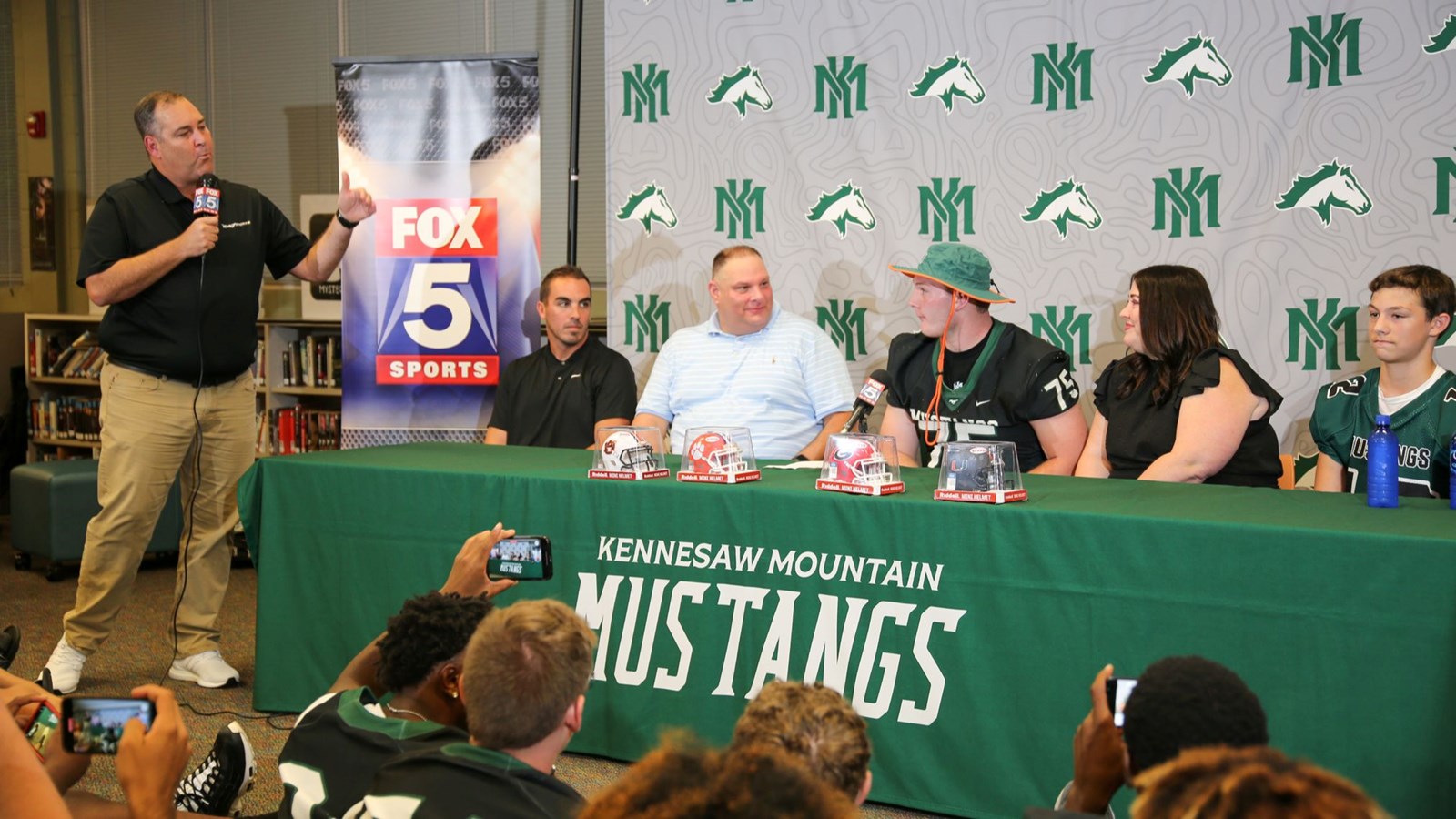 Georgia football fans were disappointed last week when one of the country's top offensive linemen announced that he would play his college ball at the "U" in Miami. Connor Lew, Kennesaw Mountain's four-star center, made his choice known live on Fox 5 in the media center at the high school.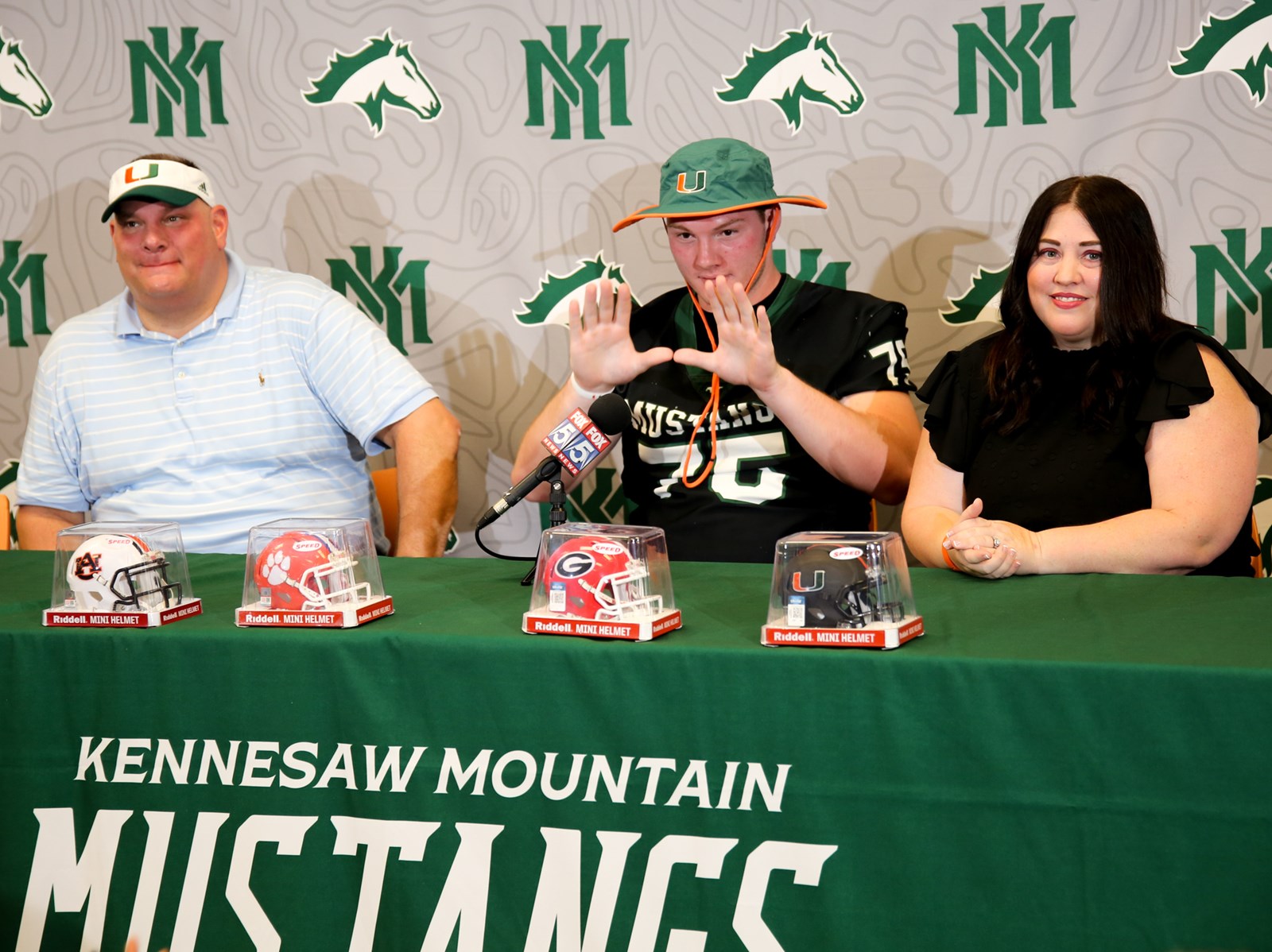 With four miniature helmets sitting in front of him—Auburn, Clemson, Georgia, and Miami—it was anyone's guess which school Lew would call home for the next four years. With his family by his side, Connor thanked all his coaches for their dedication and support over the years. Connor then made his decision known by donning a Hurricane bucket hat with much cheering from his teammates.
Relationship and connection to the school are what Connor listed as keys to making his decision. "Relationships are big for me," Connor said, "and that wouldn't surprise anyone who knows me. At the end of the day, that's what gave Miami the final push to the front."
With 24 offers on the table, Connor and his family had a lot to consider. High-profile schools from nearly all the Power 5 conferences had their eyes on him for their 2023 freshman class, but only the four programs above got serious consideration.
"The coaches and recruiting staff in Miami made it a family affair," said Connor's mother, Rebecca, "and we know he's in great hands."
In addition to being a highly-recruited athlete, Connor also excels in the classroom.
"He's a steady student and represents Kennesaw well," said Mustang Principal Nathan Stark. "He's a rare one and does a great job athletically and in the classroom. He doesn't act like the big man on campus. He does what he needs to do and doesn't make a big deal about it."
"As Connor said in his interview, 'Hard work, works,'" said Kennesaw Athletic Director Philip Matthews. "This is a testament to who he is and all the hard work he has put in, both on and off the field. It's also a reflection of what we have been building on for years here at the school. The football team and our athletic program overall can celebrate this as a confirmation that we're moving in the right direction."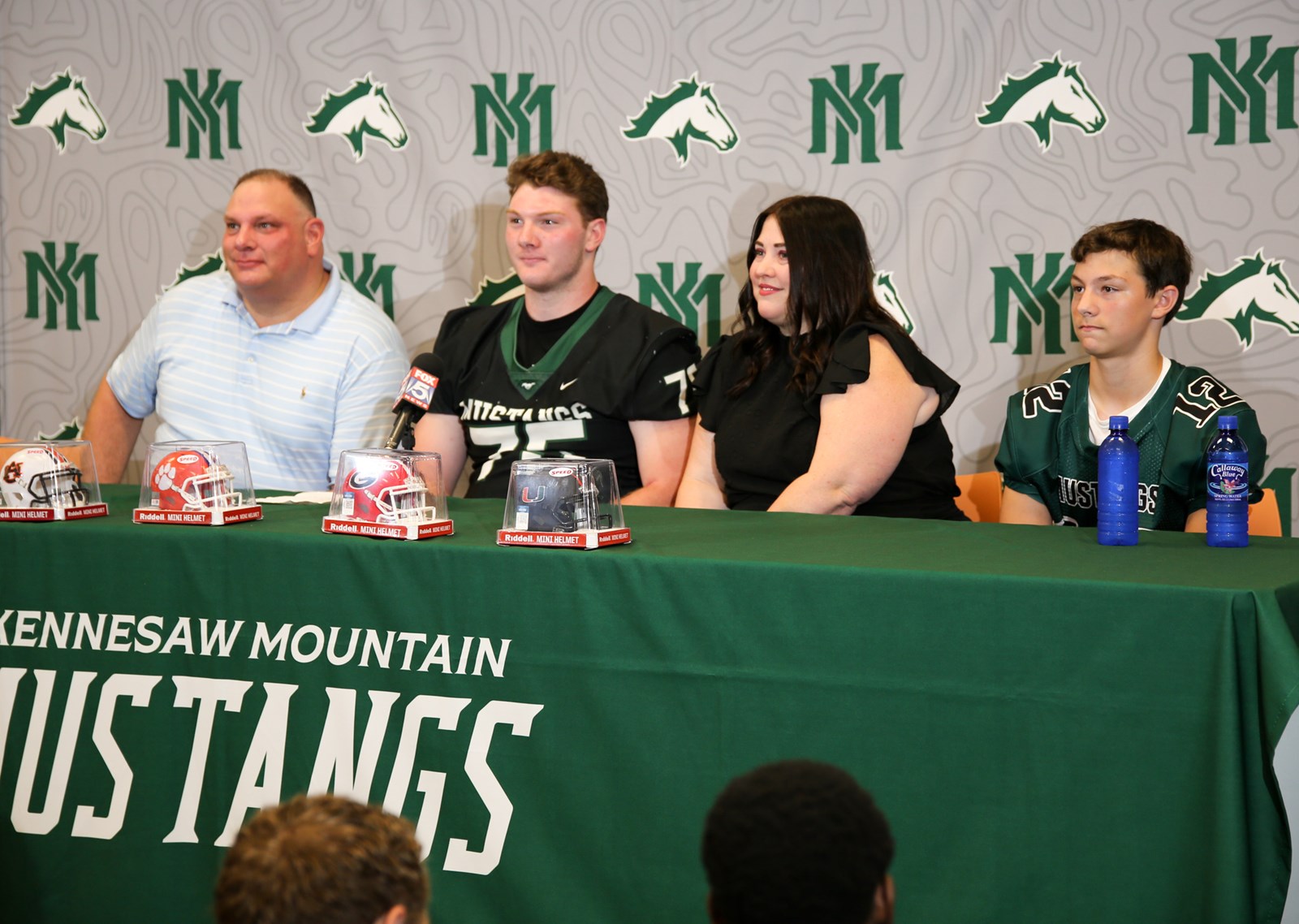 Connor's coach, Caleb Carmean, agreed. "He is definitely deserving of it, he's been a great leader for our team. He's the ringleader of our offensive line and lays the charge, and we're going to continue building on last year's success."
With the Mustangs' recent reclassification into 7A and joining a region with Cobb powerhouses North Cobb and Walton, Kennesaw will need Connor's leadership more than ever. Their first game on August 19 is against Rome and is their first-ever appearance in the Corky Kell Classic.
"Every week is going to be a battle," said Coach Carmean. "We were in a tough region last year, and this year is no different. We just need to focus on being 1-0 each week."