The Inside Scoop: Meeting Needs for Students and Families in Cobb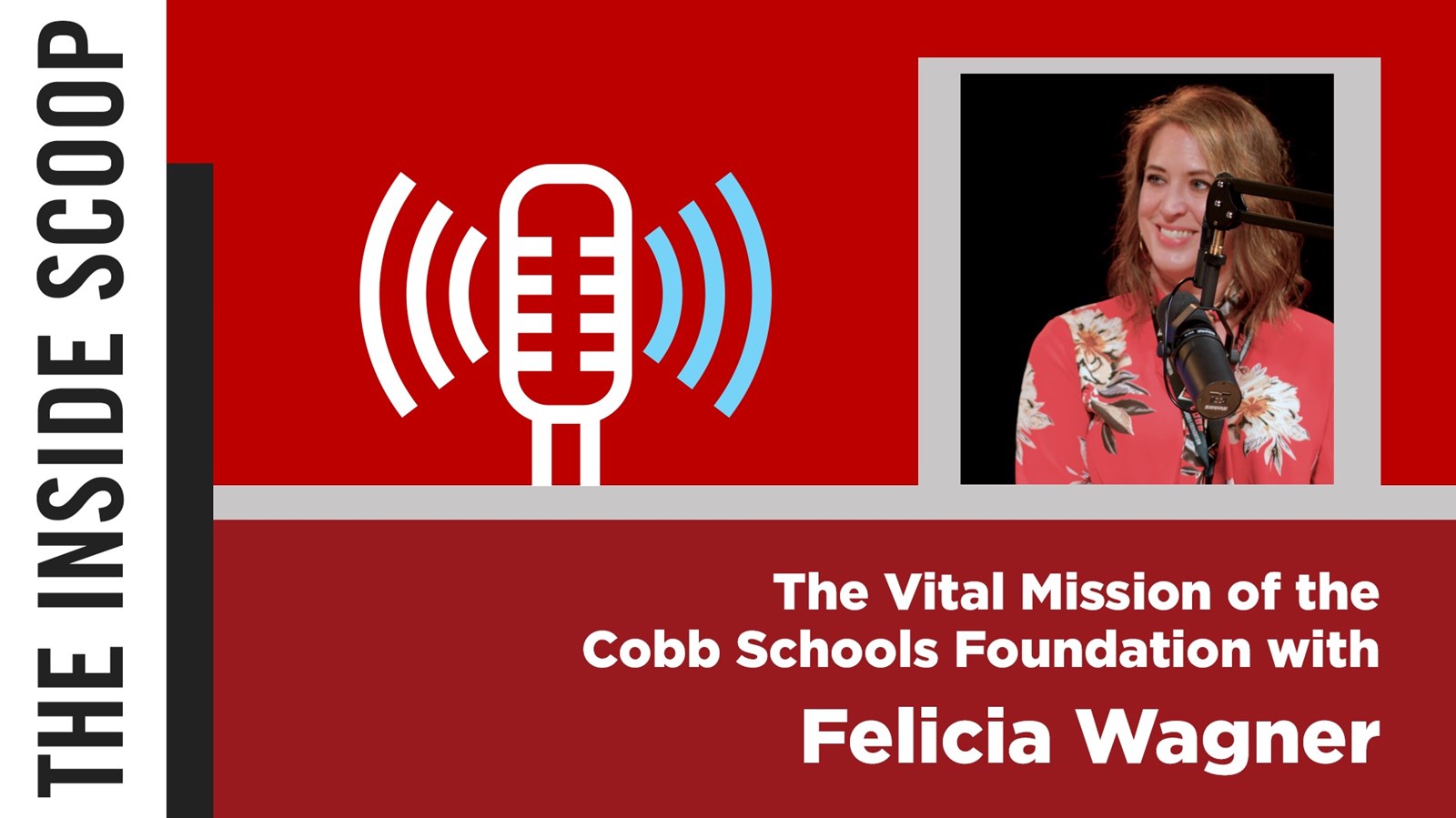 There are many needs for students and families around the county and the school district, and the Cobb Schools Foundation does a lot of behind-the-scenes work to help provide for those needs. Felicia Wagner has been the executive director of the Foundation for five years and is David Owen's guest on today's episode of The Inside Scoop.
With two decades of experience in philanthropy, Ms. Wagner knows well how to raise money and the best ways to help distribute it. But the Foundation does so much more than that. The three primary areas on which they concentrate are: Family Stabilization, Learning Interventions, and Scholarships for Students and Teachers. In a district the size of Cobb Schools—with nearly 110,000 students, the 23rd largest in the nation—finding ways to help all students succeed is a huge task.
The Foundation has recently kicked off their Each $1 Reaches One campaign for the 2022-23 school year. This Campaign seeks financial support, as well as other resources, to help reduce barriers that some students face, reward student success, and support teachers and their future growth.
In addition to raising money for the Foundation and its many community help programs, Ms. Wagner also coordinates with local ministries and county organizations to help hundreds of Cobb families each year.
Click here to learn much more about the Cobb Schools Foundation and its amazing work