Thanksgiving Food Resources are Plentiful in Cobb County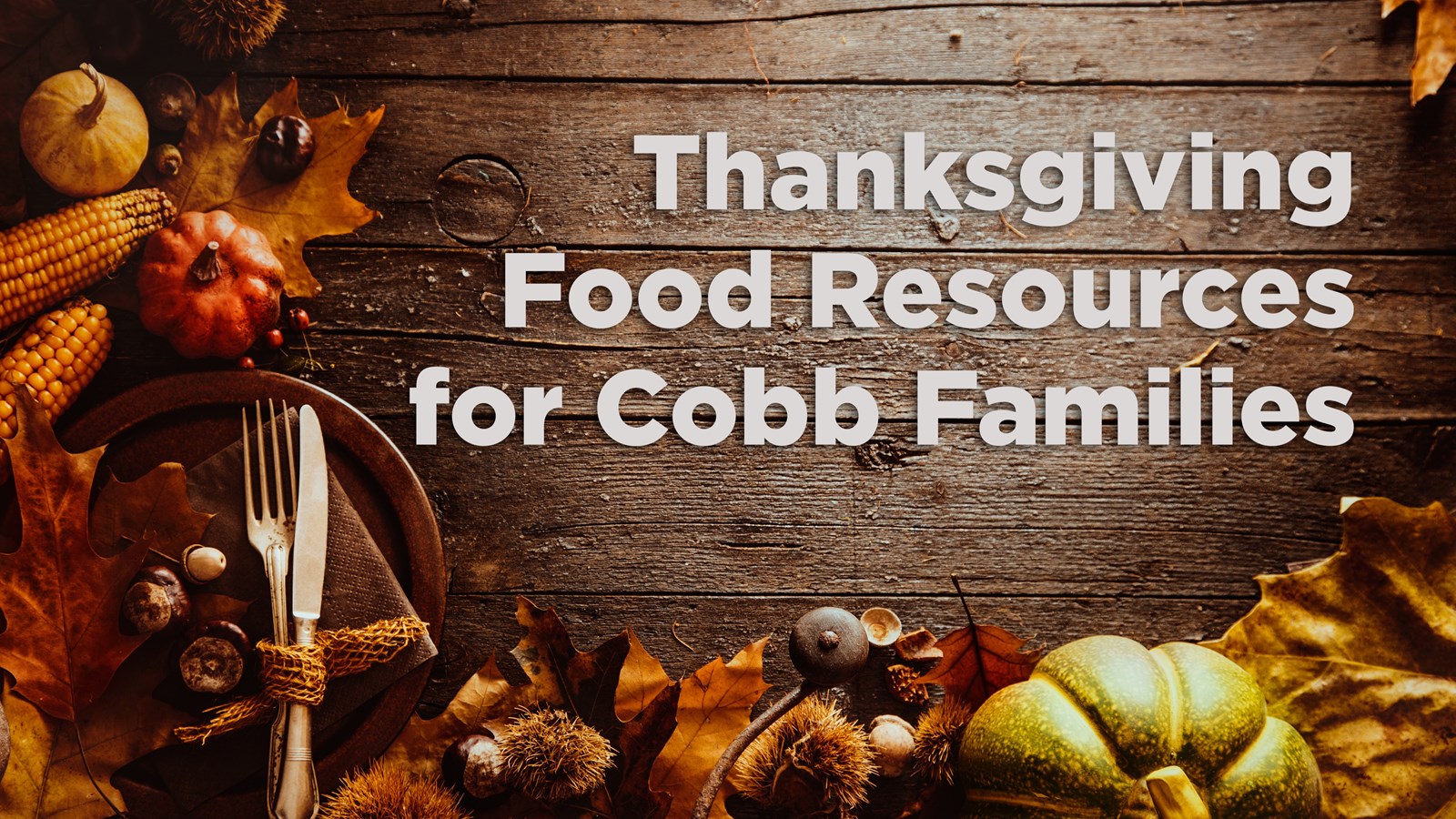 With the holiday season just around the corner, Cobb families will be looking forward to time with friends and family. Much of that time revolves around food and meals, especially Thanksgiving. The traditional turkey and all the fixings will be found on tables across the county on Thursday, November 24.
But not every table in Cobb will be full of delicious food. Ongoing inflation and high grocery prices are making it difficult for many in the county to fund a large Thanksgiving feast. Many local organizations are trying to change that by making food and other resources available to Cobb families in need.
MUST Ministries is always doing great work with many food pantries located in schools all around the District. They even have mobile food pantries with pick-up locations in Marietta, Austell, Powder Springs, Kennesaw, and several other areas. MUST Ministries helped to distribute over 2.5 million pounds of food to over 50,000 families in 2021 and is continuing its food drive/donations in 2022. MUST's Hope House will also be serving its annual Thanksgiving meal from 11:30 AM-1 PM. Please visit the MUST Ministries website for more information.
At Cobb's newest school, Pearson Middle School, Principal Dean Yoder remains committed to the Smyrna community. He is advancing what he started at Fair Oaks Elementary with the Pearson Fresh Market and the Pilot's Hangar. The Fresh Market is stocked with food donations from MUST Ministries and the Atlanta Community Food Bank, while the Pilot's Hangar is filled with clothing donations from community groups and community members. In addition, Pearson will also be hosting a Thanksgiving dinner at the school from 11 AM-1 PM.
"We started this tradition last year, and we plan on doing this every year," said Principal Yoder. "Last year, we purchased six turkeys, made the gravy, mashed up the potatoes, heated the green beans, and had desserts made and served about 80 people from the community."
Pearson's Fresh Market and Pilot's Hangar are always looking for ways to help, whether by giving or accepting donations. Both programs can be contacted through the school.
The Wildwood Food Pantry in Acworth is open every 2nd and 4th Saturday from 10 AM-11 AM and provides canned goods, meat, and eggs for families. The Pantry is located at 4801 Wade Green Road.
Atlanta's In Time of Need is also offering help to local families. In Time of Need regularly donates thousands of meals around the holidays, and this year they are celebrating their 25th Annual Feeding The Community Thanksgiving. For their 2022 campaign, they have created a $35 dinner package that includes a large turkey, a bag of rice, a loaf of wheat bread, stuffing, gravy, vegetables, cake mix with chocolate icing, and soft drinks. Registration information can be found here.
Mableton's H.O.P.E Family Resource Center will be distributing food boxes on Saturday, November 19, from 10 AM-2 PM. The event will be drive-thru only and will take place at 610 Mableton Parkway. In preparation for the distribution, the Center is welcoming food donations during its food drive through this Friday (November 11). For more information about the distribution or donating, please visit H.O.P.E.'s website here.
The First Christian Church of Mableton is hosting many activities for local families. The church will be participating in H.O.P.E.'s food box drive-thru on Saturday, November 19, as well as hosting drive-thru prayer on Thanksgiving Day from 10am-12. They are also inviting men in the Mableton community to attend a breakfast on December 3 from 8:30-10am. Finally, along with Friends of Mableton, First Christian is sponsoring a Christmas on the Square event featuring the Pebblebrook Gospel Choir on Saturday, December 10.
Marietta Wings and More is offering a free meal for those in need on Thanksgiving Day between 3pm-7pm. Please call 770.955.3130 or 404.839.2512 to RSVP.
These are but a few of the generous organizations around Cobb County that want to make Thanksgiving a bountiful meal for everyone to enjoy. Help is available and ready to serve you. Don't hesitate to take advantage of these resources and if you are able, please consider donating to further the impact these organizations around the county are having.