Wheeler Welcomes Four New Members to Sports Hall of Fame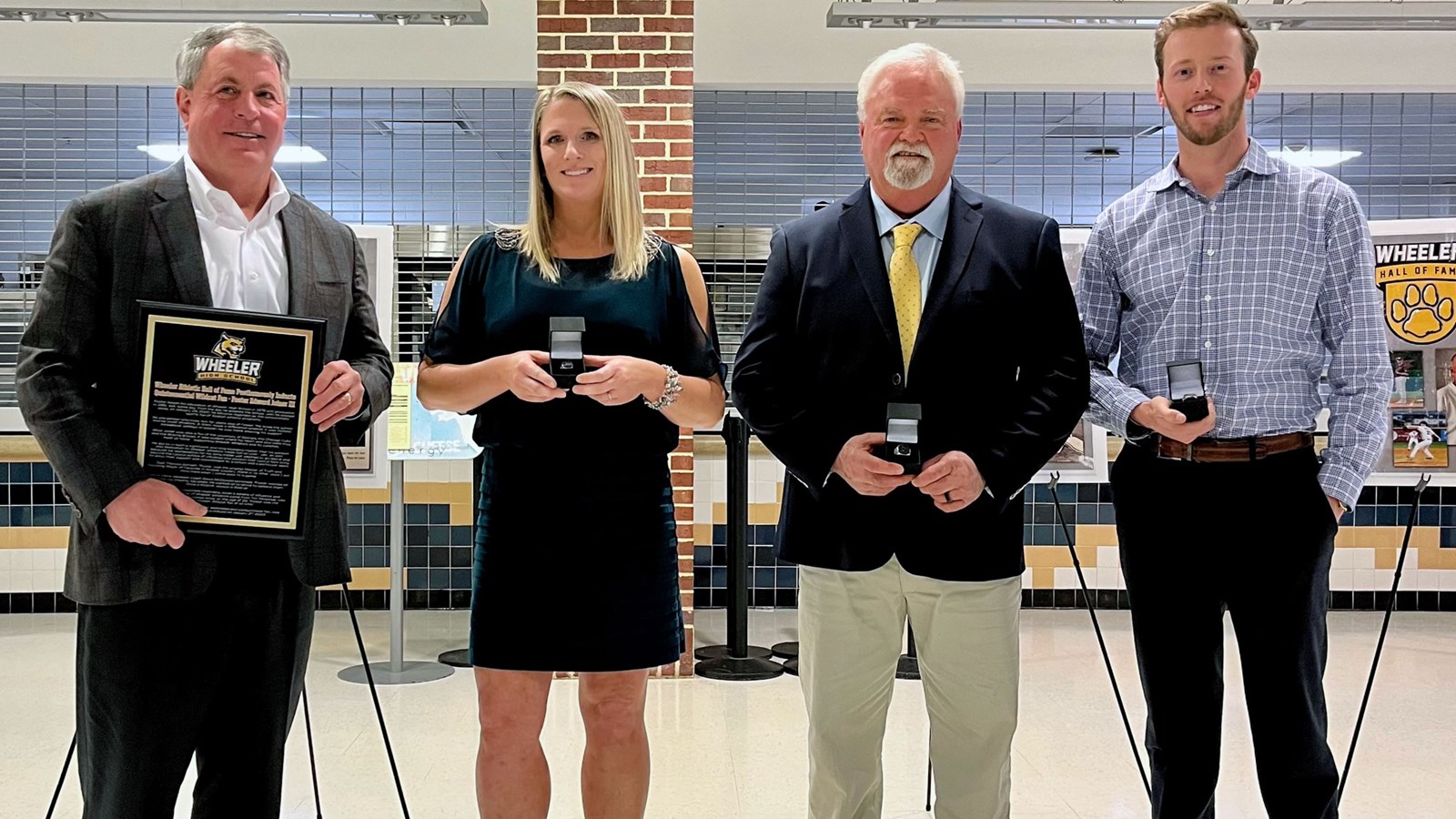 On Saturday, January 28, 2023, Wheeler High School inducted four new members into its Sports Hall of Fame. An annual tradition since 2008, the school has inducted over 60 individuals and six teams into the Hall. This year's class includes Kenny Bellah, Foster Joiner, Evan Mitchell, and Katie (Kochman) Welsch.
Principal Paul Gillihan welcomed the assembled group of athletes, family, and friends to the breakfast celebration, followed by an invocation by Reverend Tim McDaniel. Athletic Director Brittny Jones then recognized the current Hall of Fame members in attendance.
"Wheeler has a long and impressive sports history," said AD Jones. "We are honored to welcome these four new inductees to the Hall and to celebrate Wheeler's sporting history by celebrating those who made it great."
Kenny Bellah came to Wheeler as a 10th grader in the Fall of 1973. He immediately established himself as an integral member of a very strong Wheeler football program coached by 2008 inductee Corky Kell. Kenny was a three-year starting linebacker on teams that compiled a 34-3 record. He was twice named to both the AJC and MDJ All-Cobb County Teams. He was also named to the AJC's Team of the 1970's and selected as Defensive Player of the Decade. His on-field dominance was recognized by a scholarship to Western Carolina University. He and his wife Debbie, also a Wheeler graduate, reside in Dawsonville, Georgia.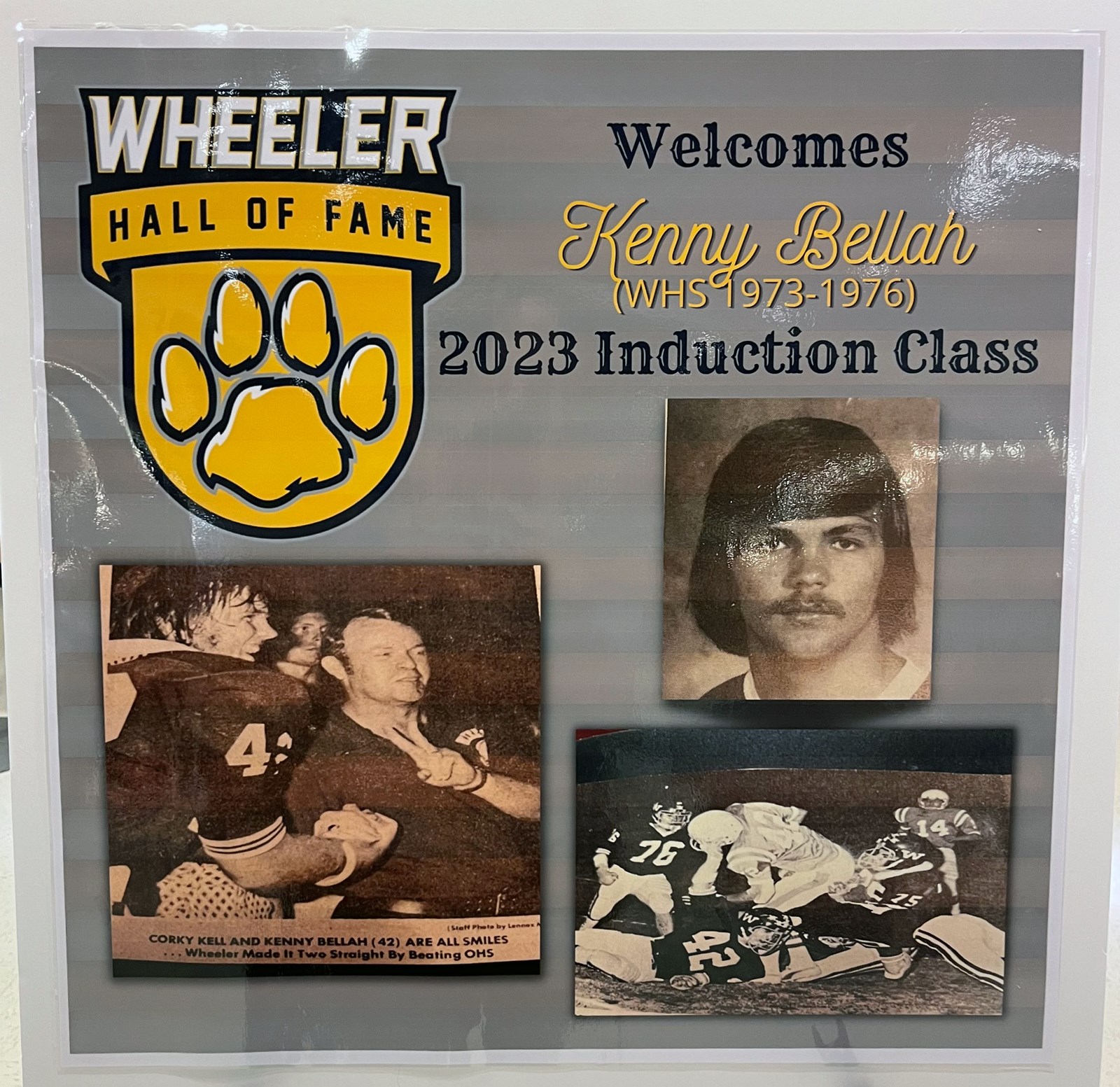 Foster Joiner came to Wheeler during his sophomore year. During his time at the school, his love for Wheeler sports developed into a lifelong passion. After graduation in 1981, Foster attended West Georgia College for one year and then transferred to Kennesaw College in 1982. Moving back to Marietta allowed Foster to continue his support of Wheeler sports. He attended football, softball, basketball, soccer, baseball, and nearly every game his work schedule would allow. For over 40 years, he was a loyal, die-hard fan of Wheeler Athletics. Foster attended well over 1000 Wheeler sporting events in his lifetime. He was known and loved by the coaches and players alike. Foster passed away on January 28, 2022. A scholarship has been started in his memory for a Wheeler High School student that displays school spirit and loyalty to Wheeler Athletics.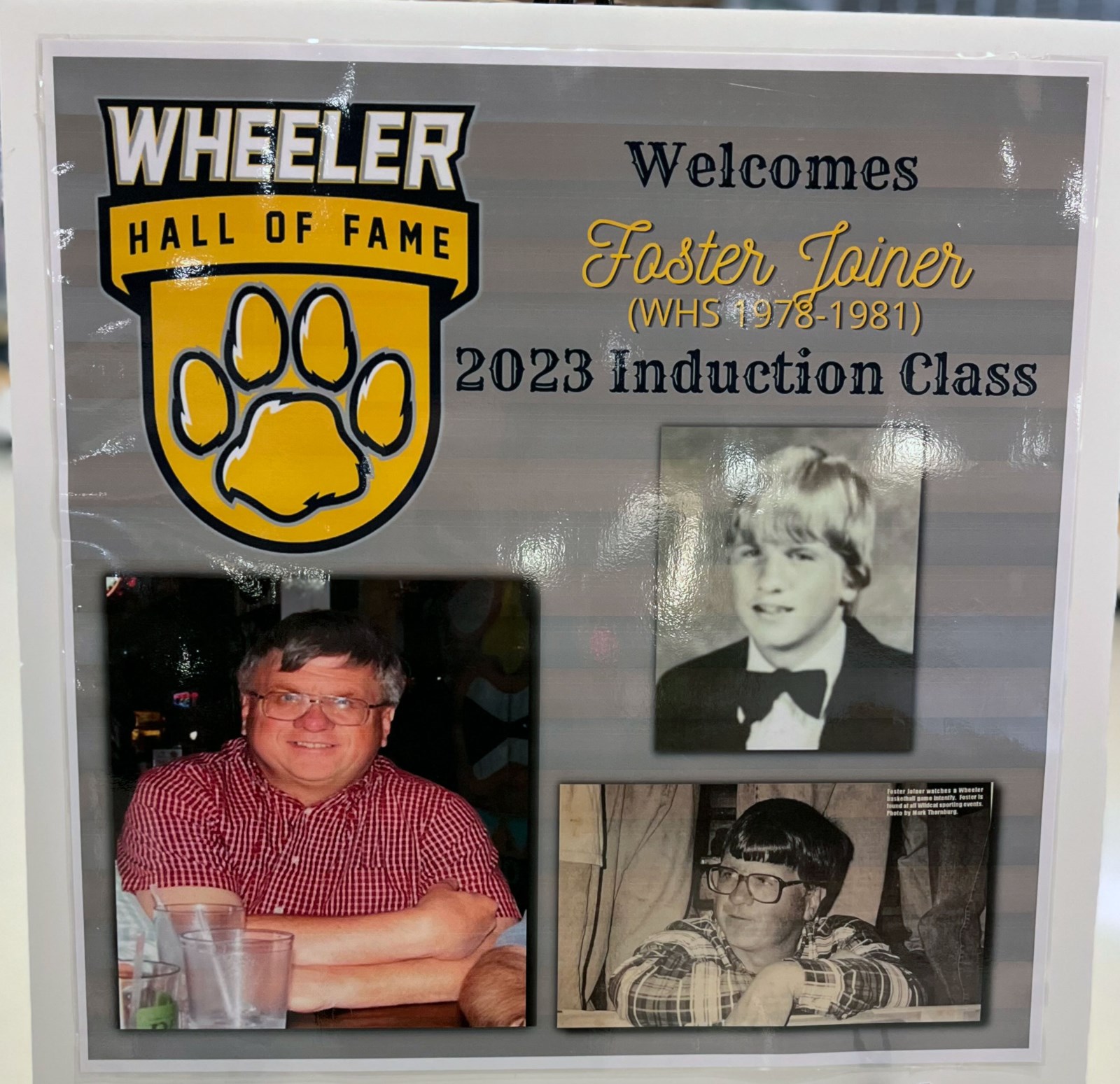 Evan Mitchell lettered in basketball twice, but it was on the diamond that he distinguished himself the most. He was named Outstanding Pitcher and Most Improved Player his sophomore year, MVP his junior year, and Best Defensive Player his senior year. He was selected for the All-Region Team all three years. Upon graduation, he played for Mississippi State University on a scholarship and earned a degree in business finance. At MSU, he was a member of the SEC Academic Honor Roll in 2012 and the 2011 NCAA All-Tournament Team. He pitched in the College World Series in Omaha in 2013. The Cincinnati Reds signed Evan, and his professional career spanned seven years. He retired from baseball at the end of 2020 and currently lives in Atlanta, where he serves as an Account Manager at AthenaHealth.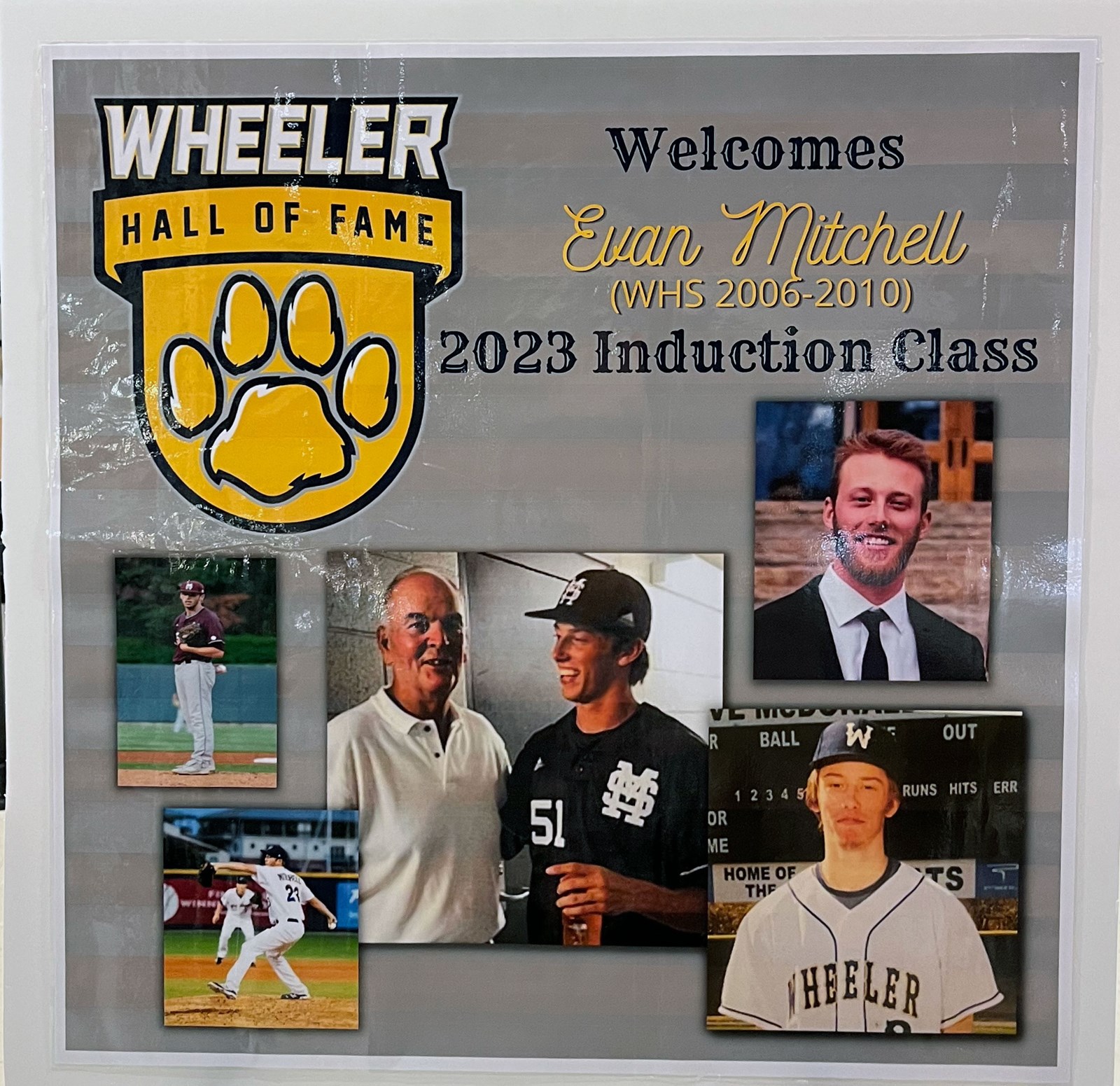 Katie Kochman Welsch began swimming at four years old. Her record for 9-10 years olds still stands in Georgia. She joined the Wheeler swim team in 1996 and swam all four years. She was named captain her senior year as well as the MDJ and the Cobb Swim Coaches Association's 2000 Swimmer of the Year. She also excelled in the classroom, where she was a member of Beta Club, National Honor Society, and Latin Club. She accepted a swimming scholarship to East Carolina University, where she broke the freshman 100-yard butterfly and was named Outstanding Rookie of the Year. Katie married fellow Wheeler graduate and swimmer Tim Welsch and now cheers for her nine-year-old son Griffin in swimming and her six-year-old son Bode in baseball.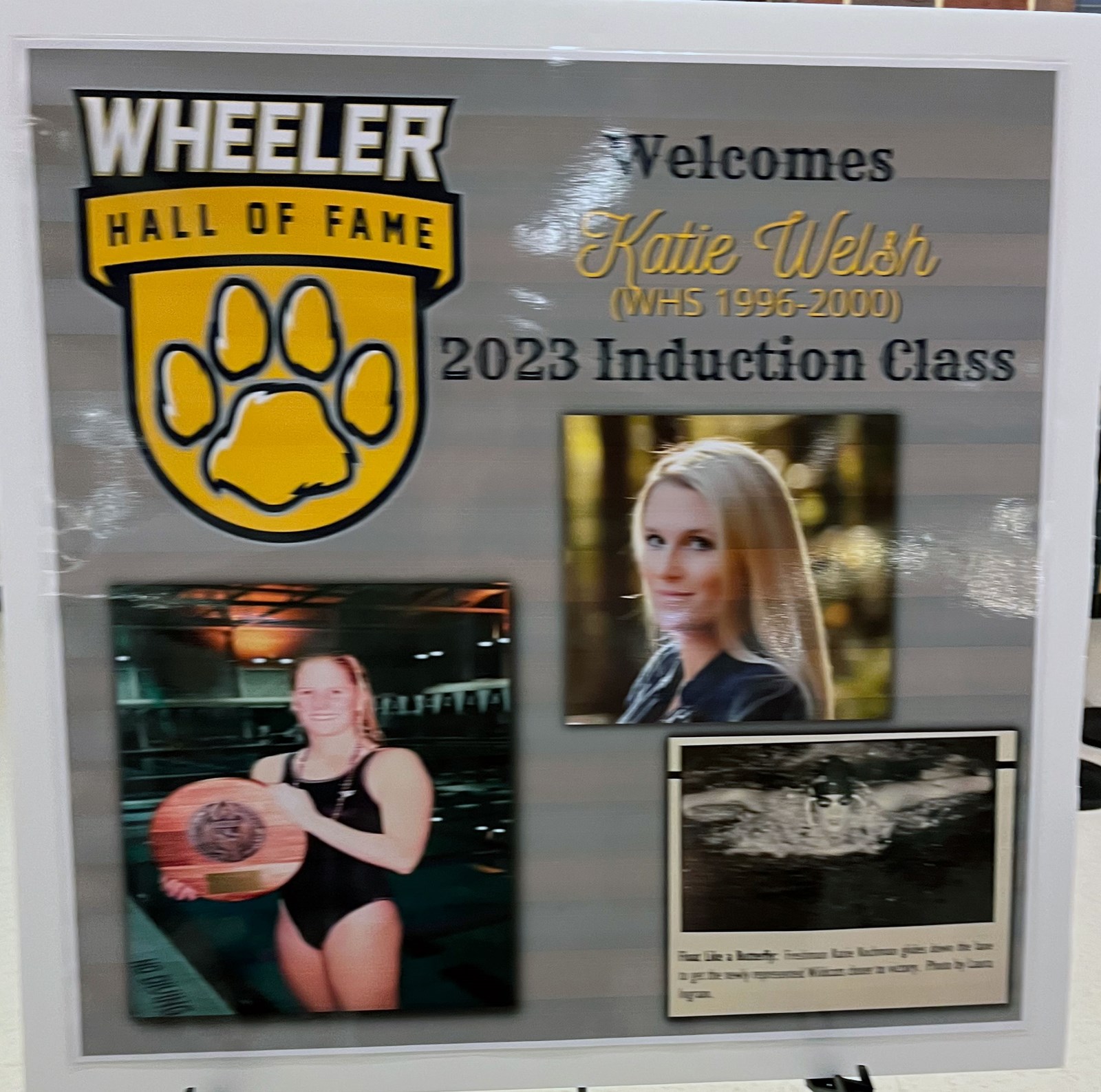 Congratulations to the 2023 class of the Wheeler Hall of Fame! You are great examples of what it means to be a Wildcat in sports and life. Your recognitions are well-deserved and will remain a part of the Wheeler legacy forever. Go Wildcats!