New Principal Profile: Tiffany Jackson, Sanders ES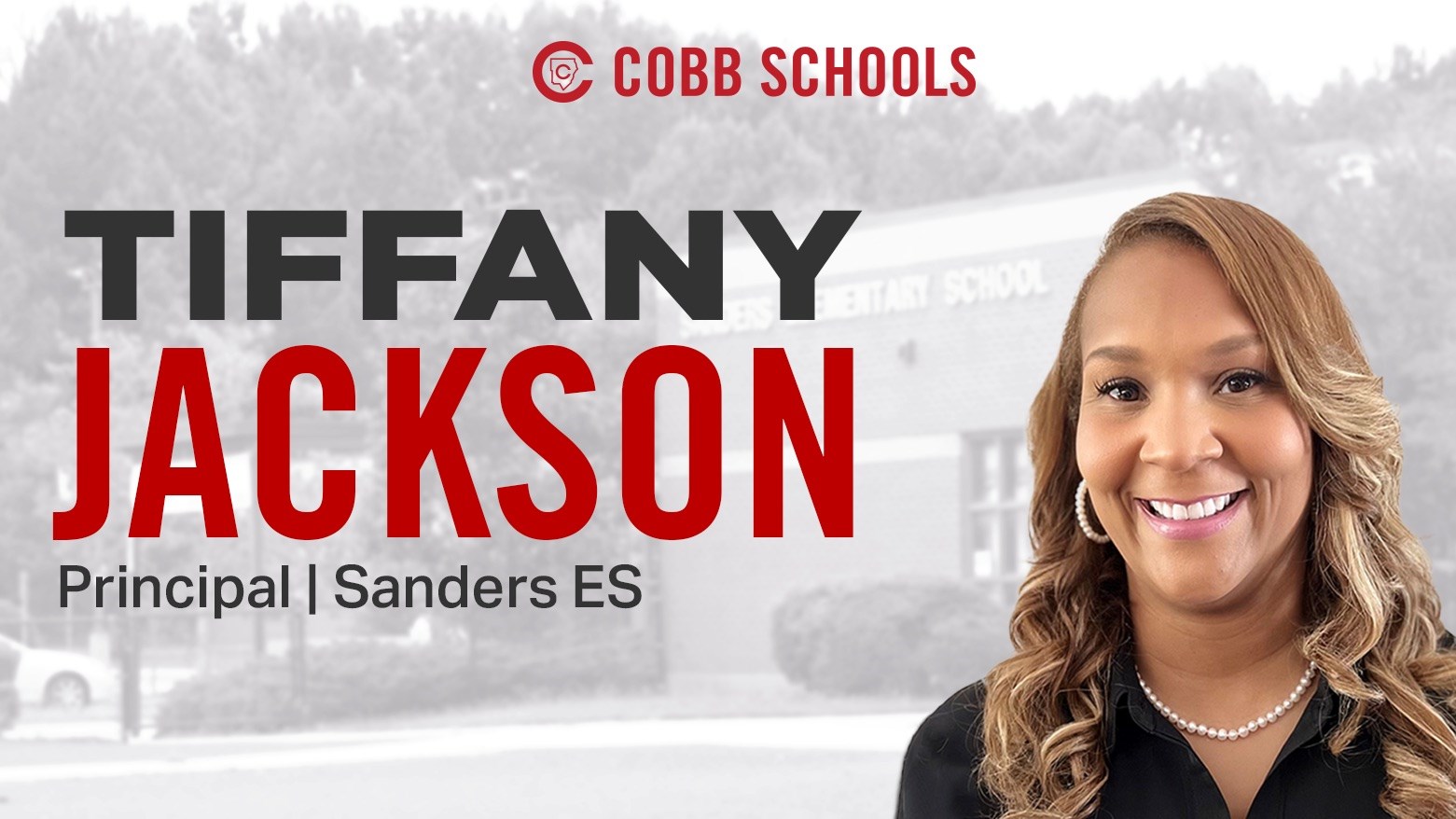 Principal Tiffany Jackson has been reassigned from her role as Principal at Sedalia Park and will take over the leadership at Sanders Elementary in July. The 22-year education veteran is looking forward to joining the Sanders community and can't wait to begin.
Principal Jackson spent the first part of her career teaching and leading in Arlington, Texas, before coming to Cobb. She loves Cobb County and all it has to offer, but she is particularly enthusiastic about elementary education in Cobb Schools.
"Joining such a strong school community is a dream," said Principal Jackson. "Every day is a great day to make a positive impact on all individuals that you have the privilege to encounter. Let's go, Superstars!!"
In the following Q&A, Principal Jackson talks about her leadership philosophy and goals for Sanders.
Question: Why are you excited about joining the Sanders Elementary community?
Answer: I am thrilled to join Sanders Elementary because I hear that I could not have asked for a more dedicated staff to our students and school. Not only is the team phenomenal, but the students consistently strive to be the very best they can be every single day. Last but not least, I hear the community is on fire with support for our school, teachers, and students!
Q: What impresses you most about the Sanders ES students, and what can the school community expect to see under your leadership?
A: I am most impressed that the students of Sanders ES are serious and dedicated to their academics and have fun doing it. I understand they are supportive and kind to one another and work to do what is right… even when no one is watching! The school community can expect to see a very visible leader who works to build relationships with all and is committed to excellence academically and emotionally. The community can also expect me to be available, willing to listen, communicable, and a leader that takes action when needed.
Q: What does student success look like to you?
A: Student success is when students work to their full potential academically, socially, and emotionally. Student success looks different in all students; however, when students strive to be the very best they can be, success is right there for them to reach out and grab and continue to move forward! Students who are engaged in not only academics but various activities in school or the community, such as choir, sports, and hobbies of their own interests, are successful as a whole child.
Q: What do you like most about being an educator/principal, and what is your favorite memory as an educator?
A: What I really love about being an educator is that I am blessed daily with an opportunity to love, care, teach, and support students, parents, faculty and staff, and the community as a whole. I have so many favorite memories in my career. However, I will share my most recent! On May 11th, I was able to go back to the school I served in Texas for eight years to attend a senior reunion. Many of the students came back, and I had an opportunity to see them walk the halls of their elementary one last time. I was able to reminisce, laugh, hear about their future plans, and hug their necks sharing the great pride that I had in their accomplishments! My heart was and will be forever full for that time! ❤️
Q: Outside school, where might students, parents, or staff members run into you?
A: They may run into me taking in a little retail therapy at the mall or one of my very favorite places—Target! They may also see me blazing down the Silver Comet Trail with my friends and husband or at another favorite place of mine—the beach!
Congratulations and welcome to Sanders Elementary, Principal Jackson! We are grateful for your passion and your many years of experience. We know that Sanders has much to look forward to under your leadership!