Positive School Culture Support

---
Kathleen Greb
Supervisor
Email



---
Comyia Little
Secretary
P: 770.426.3832
Email





Learning Areas
Sara Folk
District PBIS Coach
Email


---
Alexis Gonzalez
District PBIS Coach
Email


---
Lucrecia Hare
Wellness Specialist
Email


---
Jennifer Hellman
District PBIS Coach
Email


---
Emily Lawery
Wellness Specialist
Email


---
Joslin Maxwell
Wellness Specialist
Email


---
Vonetta Tracy
Behavior Intervention Specialist
Email


---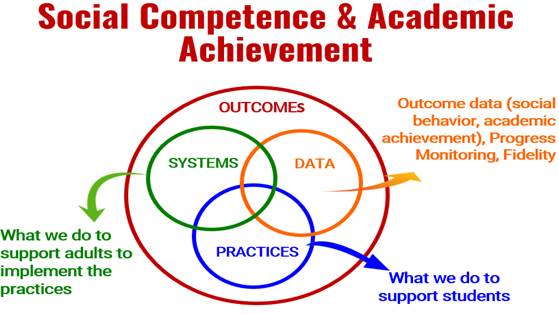 Our Mission & Vision
Mission: The mission of the Positive School Culture Support Department is to provide ongoing coaching, training, and evidence-based practices to improve overall wellness, behavioral, and social outcomes for students, staff, and families. We collaborate with schools to build meaningful relationships and positive learning environments across all stakeholders.
---
Vision: To create positive learning environments where all students, staff, and families feel safe, valued, and supported.
What do we do?
The Department of Positive School Culture Support assists CCSD schools with assessing and addressing school climate and culture. By conducting onsite school visits, analyzing multiple sources of data, and meeting with building leadership teams and school staff, we can suggest appropriate evidence-based methods to create effective school-wide, classroom, targeted group, and individual systems. Effective implementation of these systems create positive learning environments that support improved academic, behavioral, and social outcomes for all students.
We believe ALL students should feel safe and valued at school and should have continuous access to positive learning environments.
Support we offer to every CCSD school
---
Data analysis and problem-solving
Evidence-based classroom practices
Principles of behavior change
Function-based behavioral interventions training
Check-in/Check-out
Check and Connect
Brief FBA
De-escalation strategies
Provide Social Emotional Training and Support
Trauma-Informed Practices Training
Family Engagement Resources
Support we offer to PBIS schools
---
PBIS Team workshops
PBIS in the Classroom
Coaching at PBIS team meetings
Tier 2 Systems workshop
New Coach workshops
Problem-solving and Data Analysis workshop
CTLS Community Resource Page
CSIS technical assistance for PBIS Dashboard
PBIS Elementary Schools
Austell Elementary School
Big Shanty Intermediate School
Bryant Elementary School
Chalker Elementary School
City View Elementary School
Clarkdale Elementary School
Compton Elementary School
Due West Elementary School
Fair Oaks Elementary School
HAVEN Academy
Hendricks Elementary School
Hollydale Elementary School
Kennesaw Elementary School
Nickajack Elementary School
Norton Park Elementary School
Pitner Elementary School
Powder Springs Elementary School
Powers Ferry Elementary School
Riverside Elementary School
Rocky Mount Elementary
Russell Elementary School
Sanders Elementary School
Sedalia Park Elementary School
Timber Ridge Elementary School
Vaughan Elementary School
PBIS Middle Schools
Awtrey Middle School
Barber Middle School
Campbell Middle School
Cooper Middle School
Daniell Middle School
Dickerson Middle School
Durham Middle School
East Cobb Middle School
Floyd Middle School
Garrett Middle School
Griffin Middle School
HAVEN Academy
Lindley 6th Grade Academy
Lindley Middle School
McClure Middle School
Palmer Middle School
Pearson Middle School
Pine Mountain Middle School
Smitha Middle School
Tapp Middle School
PBIS High Schools
HAVEN Academy
Osborne High School
South Cobb High School
---
---