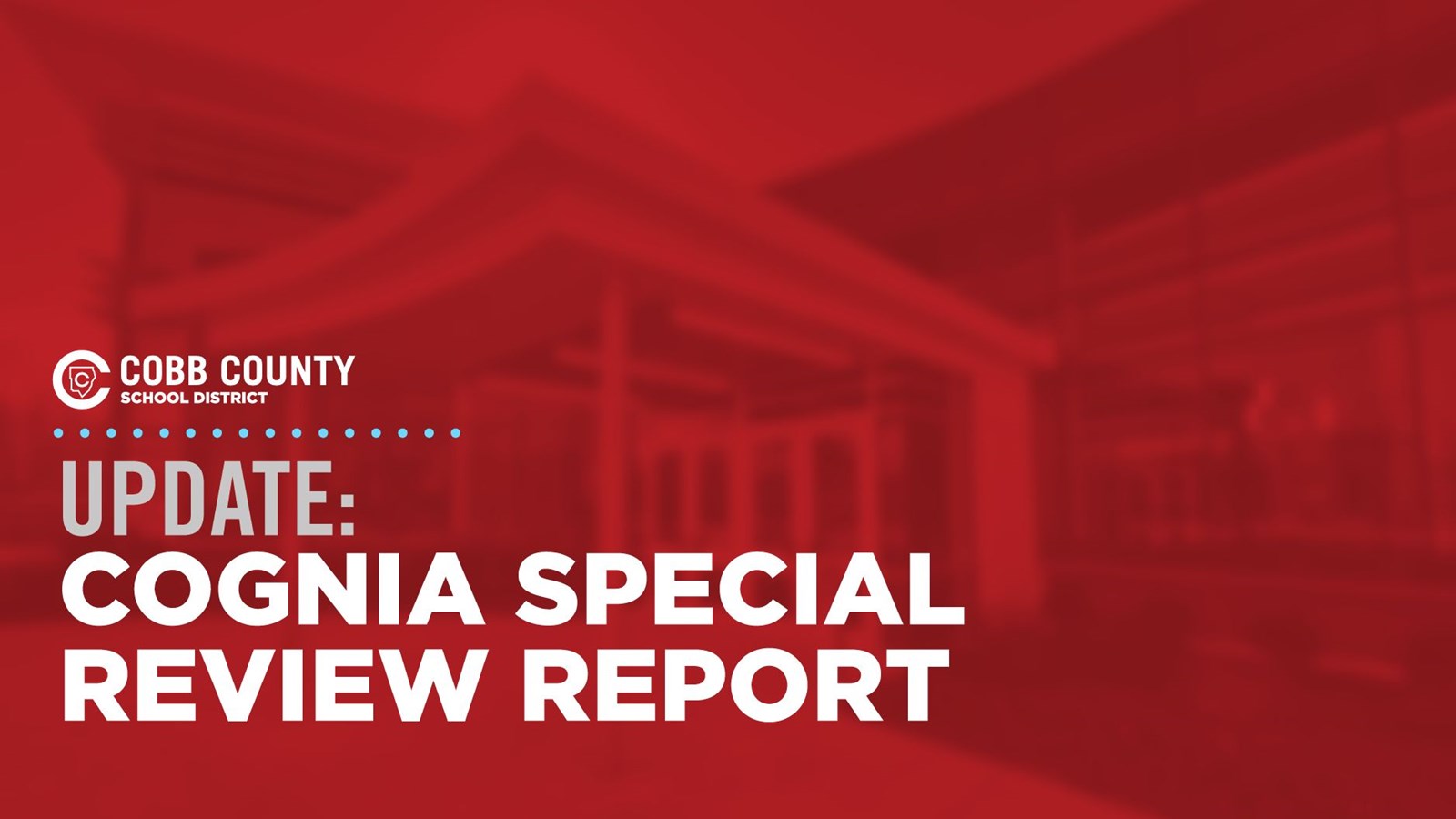 Elgart (Cognia CEO Dr. Mark Elgart) concluded by withdrawing the Review Team's recommendation for a monitoring review in December 2022, stating Cognia will reconsider Board governance during the District's next scheduled review in 2024.
Board Chair David Chastain appreciated the presentation, "Based on Dr. Elgart's presentation, the Board is happy to hear Cognia's review of the Special Review contained inaccuracies which have now been corrected in the letter provided to the District and the Board. Our Superintendent, staff, and families can now fully return their focus on students and schools."
---
For any questions or concerns please contact Communications@cobbk12.org.