Requesting Help for Student Laptop
Use these instructions to request help for a damaged or otherwise non-functioning laptop.
Step 1:
AT YOUR SCHOOL, TAKE YOUR LAPTOP TO THE TROUBLESHOOTING COMPUTER KIOSK (USUALLY IN THE MEDIA CENTER). LOCATE THE DEVICE BARCODE/QR CODE ON THE BOTTOM OF YOUR LAPTOP AND USE THE KIOSK SCANNER TO SCAN IT IN ON THIS SCREEN: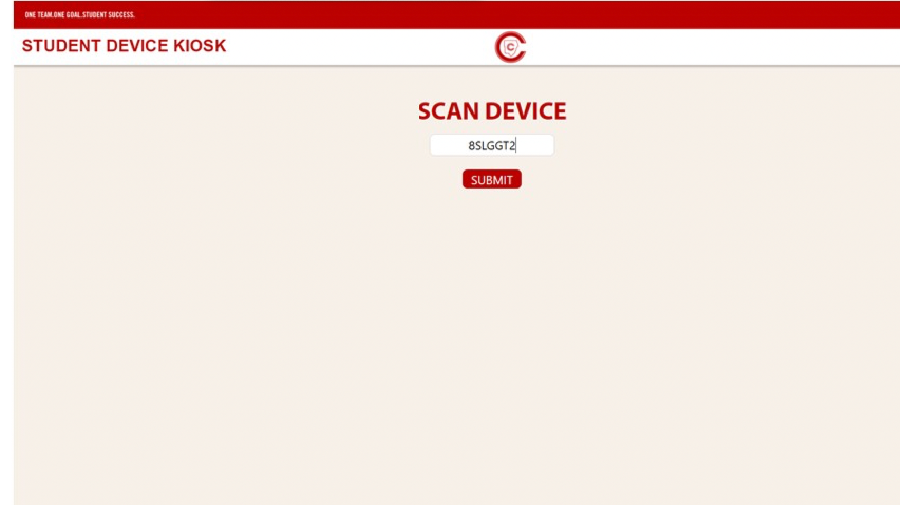 ---
Step 2:
IF YOU GET AN ERROR MESSAGE THAT YOUR TAG NUMBER IS NOT VALID, PLEASE LET SCHOOL STAFF ASSIST. THEY WILL HELP YOU CREATE AND SUBMIT A TICKET FOR YOUR ISSUE.

---
Step 3:
AFTER SUCCESSFULLY SCANNING IN THE DEVICE, PLEASE USE THE TEXT BOX BELOW TO TYPE IN THE ISSUES YOU ARE HAVING WITH YOUR LAPTOP AND THEN CLICK SUBMIT: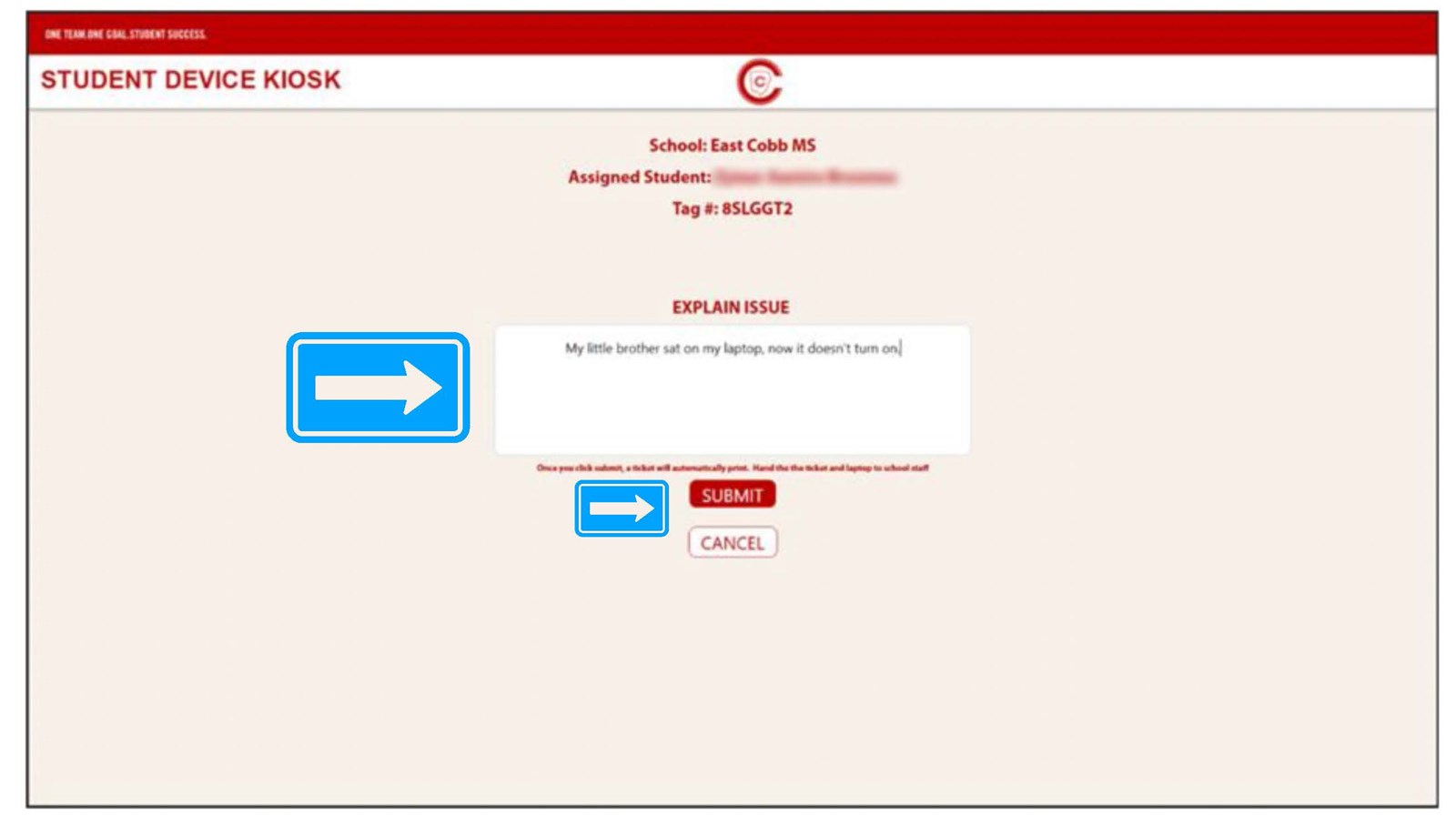 ---
Step 4:
YOU WILL SEE A MESSAGE THAT YOUR SUBMISSION WAS SUCCESSFUL. A TICKET WILL BEGIN PRINTING IMMEDIATELY TO THE ADJACENT PRINTER.

---
Step 5:
COLLECT THE PRINTED TICKET FROM THE PRINTER AND PLACE IT BETWEEN THE SCREEN AND KEYBOARD AND HAND THE LAPTOP AND TICKET TO SCHOOL STAFF. THERE MAY BE A DROP OFF PLACE INDICATED BY SIGNAGE SO FOLLOW LOCAL DIRECTIONS.