Award-winning Mountain View Teacher Says Goodbye After 39 Years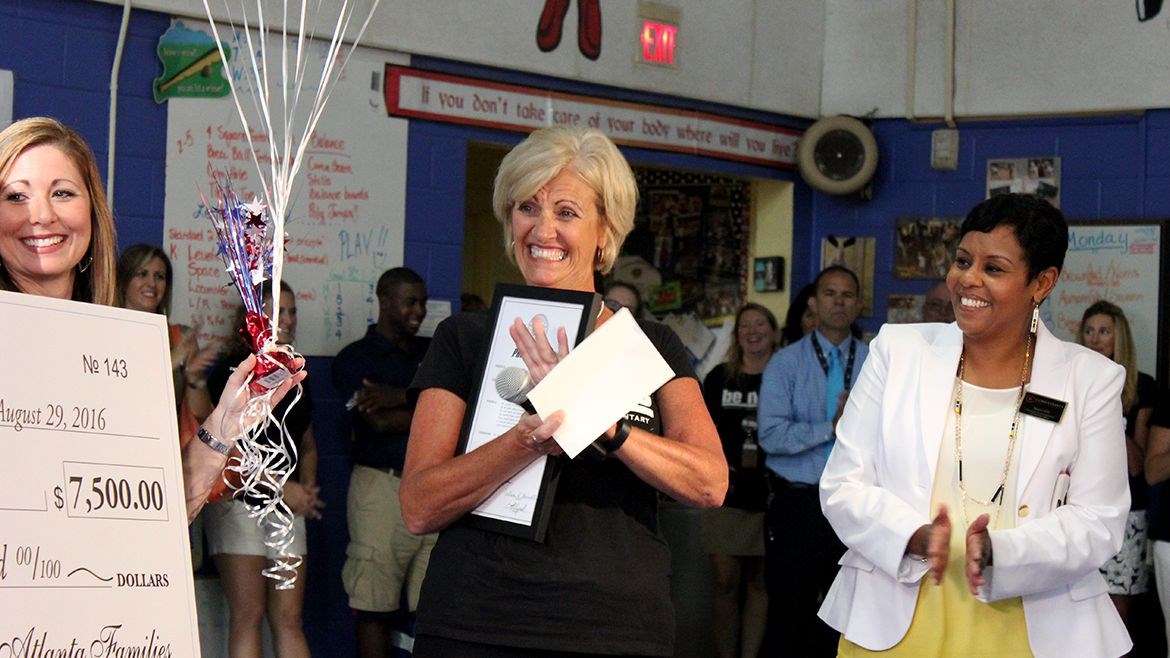 When educators step into Cobb Schools, they stay for decades. They stay for the students, the community, the friends they make, and the families they raise.
One of those dedicated educators is Nancy Janas.
Coach Janas is retiring after thirty-nine years in education, teaching health and physical education to students from K-12th Grade. She has served almost two-thirds of that time at one school—Mountain View Elementary School. The high-achieving Cobb school is hosting a retirement party to celebrate the school's beloved coach on May 26 at 12:30 p.m.
"This school, this community, these kids - they're family! I am going to miss them so much," praised the Mountain View teacher.
The affection she shows for her students and the Mountain View School community may outpace – but only slightly – her love of teaching. For nearly forty years, she has encouraged students of all ages to get and stay active while also achieving academic excellence. She inspires all around her with her infectious motto, "Don't just sit, get fit!"
"I taught high school and coached at the university level in North Carolina, but it wasn't until I came to Georgia and started teaching elementary school that I knew I'd found my home. This is where I belong. I've loved every minute of it," revealed the veteran educator.
Janas said she never thought she'd become a teacher. In fact, for a time, she sought out a career in medicine and studied anatomy at university as part of her Health and Physical Education (HPE) degree. Fortunately, Janas found her way to Mountain View, and the rest is history.
"This community is so important to me; we share the same values and love of children, of family, first," Janas praised. "My career has been amazing!"
Janas is like so many who continue to call Cobb Schools "home" year after year. As an example, 97.3% of Cobb contracted employees signed contracts for the upcoming school year.
Forbes ranks Cobb Schools as "Best Place to Work" for Second Year in a Row!
Recruited from her first teaching job at high school to coach university basketball and volleyball, she landed in Georgia after marrying her husband Mike, with whom she's celebrating 36 years this month. Along with her three children, Brock Smith, Stephen, and Haley Janas, she's looking forward to more time together. And, her daughter, Haley, is carrying on the Janas legacy in education as a middle school math teacher in Cobb.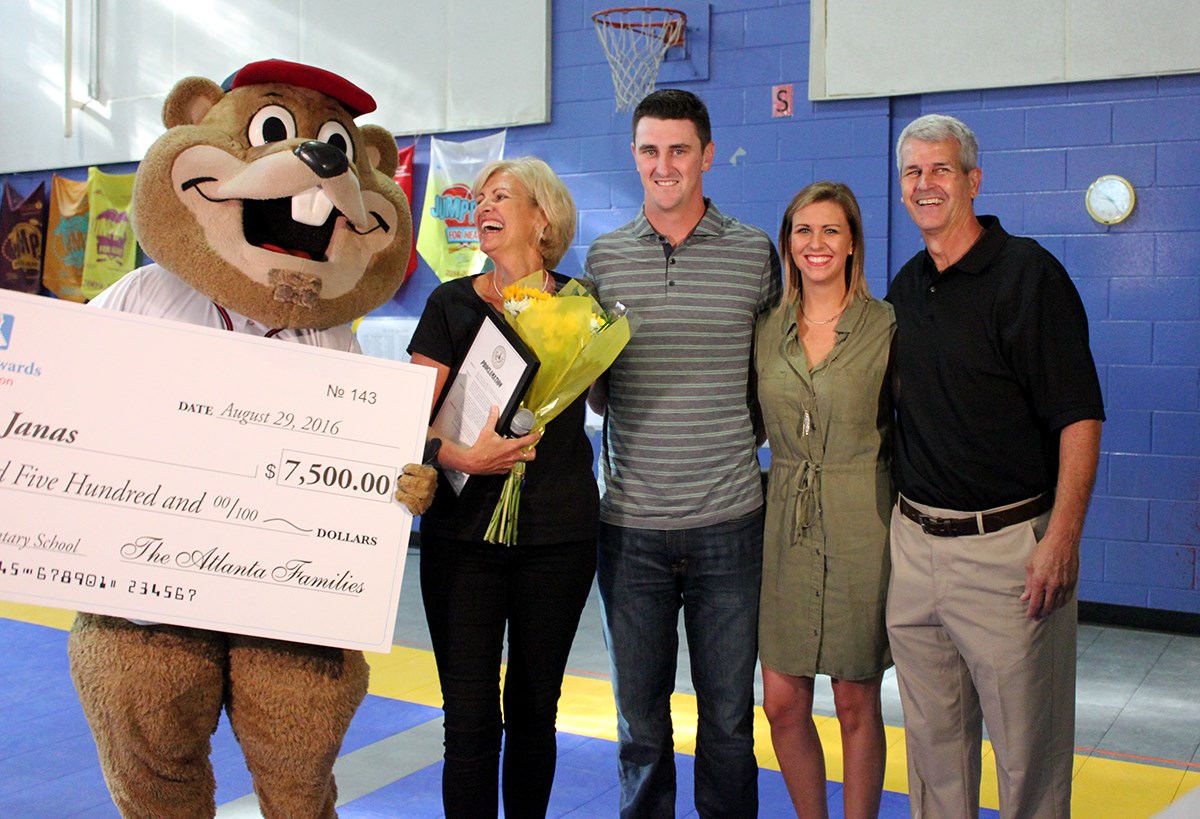 Principal Dr. Renee Garriss applauded Janas's dedication to her profession and to the Mountain View community.
"To think of all that she's contributed to our school, I'm really almost at a loss for words for how much she means to our community and to the children. She provides them and our school with the highest quality health and physical education instruction. More than that, she invests heavily in our students; she knows them as individuals, loves them and respects them, and really listens to them. That connection is so valuable, especially in a year like we've had with the pandemic. Nancy's love of life, and of what she does, go above and beyond, and as a result, everyone around her is uplifted, especially our students."
Janas' enthusiasm to promote health and fitness throughout the Mountain View community resulted in a natural partnership with the American Heart Association and its annual event, Jump Rope for Heart.
For Nancy, health education is personal: heart disease runs in her family.
"My dad, my mom, and two brothers all suffered from heart disease through heart attack or stroke. There are students that have had heart surgeries. There are so many lives affected. I want our students to have long, happy, and healthy lives. I want them to appreciate their heart is what is at the core of what keeps them going. And, to start today, and move every day, getting their heart rates up. That's the key – that's how I came to use my motto—'Don't just sit, get fit!'—and to encourage them every day to do something for their health and wellbeing."