New Software to Power Cobb's ASP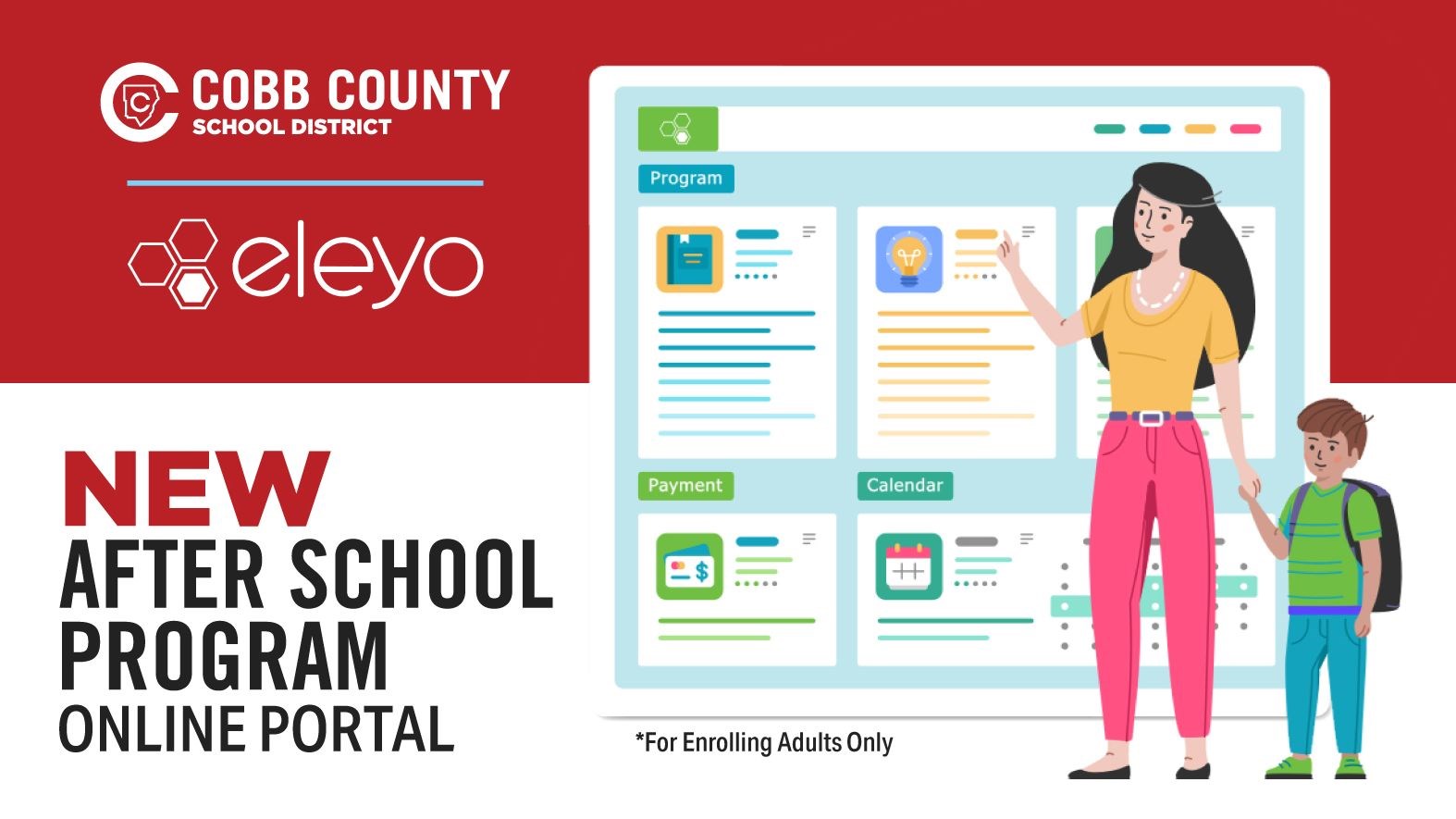 Cobb County's After School Program is excited to announce a partnership with Eleyo. Eleyo is an easy-to-use, mobile-friendly technology for online registration, account management, and payments.
Eleyo will power the online registration for our After School Program.
ASP account owners will use their online Eleyo account to:
Register, pay for, and manage accounts on any device
View and print invoices, receipts, and annual tax statements
Manage and request schedule changes
Pay for programs using secure and convenient digital payment methods, including Apple Pay
We're excited about what Eleyo will provide our After School Program and the convenience it will create for our community members. We'll be sending additional information on setting up an account within Eleyo and more exciting details in the coming weeks. Stay tuned for more information coming your way!
If the parents have a credit balance or owe ASP money from the 2020-2021 school year, the balances will post on the new system after the family establishes their account and registers their child for ASP. The student data will take time to process and verify before the account credit or balance due posts to the new account.
FAQ's
• How much does ASP cost?
o The cost of ASP is $7.00 per day of attendance. Parent accounts are only charged for days their child attends ASP.
• Is there a Registration Fee?
o Yes, there is a non-refundable $10.00 annual registration fee per student. This fee will be charged or invoiced upon completing the registration process.
• How do I pay for ASP?
o Parents will be invoiced weekly for their child's prior week attendance. Invoices will be emailed
to the parent and payments can be made online in the Eleyo Childcare Management program.
Parents may also elect to pay by cash or check at their child's school.
• Is an online payment method required?
o Online payment is convenient through the Eleyo Childcare Management system but it is not
required. You may still pay with cash or check at the school.
• Is there a fee for using a Credit Card?
o Yes, there is a 4.75% fee on all credit card transactions.
• What if I had a credit balance or owe ASP money from the 2020-2021 school year?
o The balances will post to the parent's Eleyo account after the parent establishes their account
and registers their child for ASP. The balance will appear on the parent's account in September.