The Chairman's Brief: Keeping Cobb on Top with Superintendent Chris Ragsdale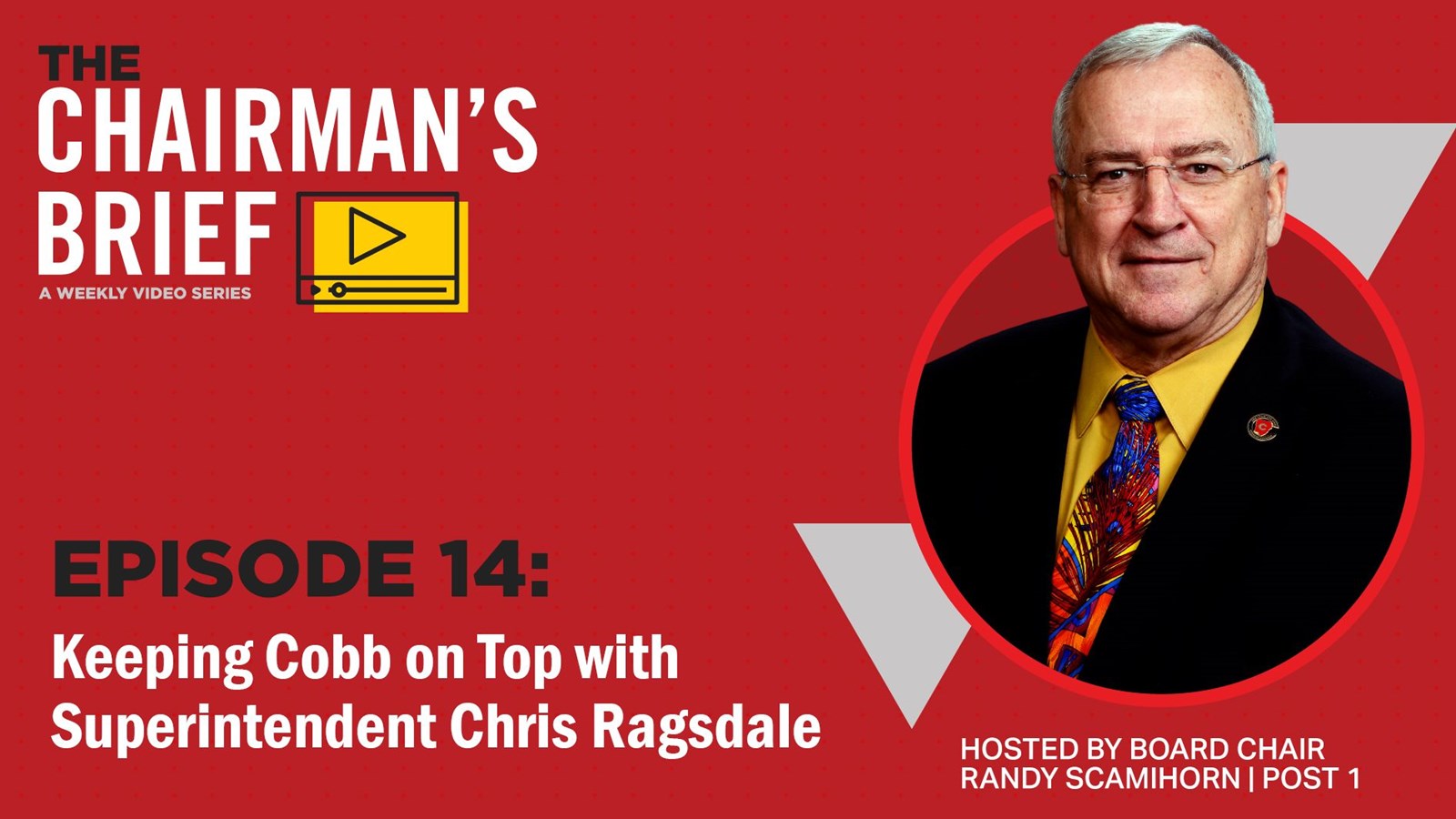 On the final episode of The Chairman's Brief for the 2020-21 school year, Mr. Scamihorn has an extended discussion with Cobb Schools' Superintendent Chris Ragsdale.
Mr. Ragsdale began his time in education working at Paulding School District and was Chief Technology Officer and Deputy Superintendent for Operations at Cobb before becoming Superintendent.
While you probably know that under the Superintendent's leadership, Cobb students have reached all-time highs during a period of unprecedented success for the district. You may not know he received both his bachelor's and master's degrees from Kennesaw State University. In high school, he was a sprinter, a member of the band, and remains a lifelong student of classical music.
Click the video below to learn more about Superintendent Ragsdale and his continuing vision for making sure that Cobb Schools is the best place to "Teach, Lead, and Learn."