Eastvalley Elementary to Get New Building from Ed-SPLOST V Funds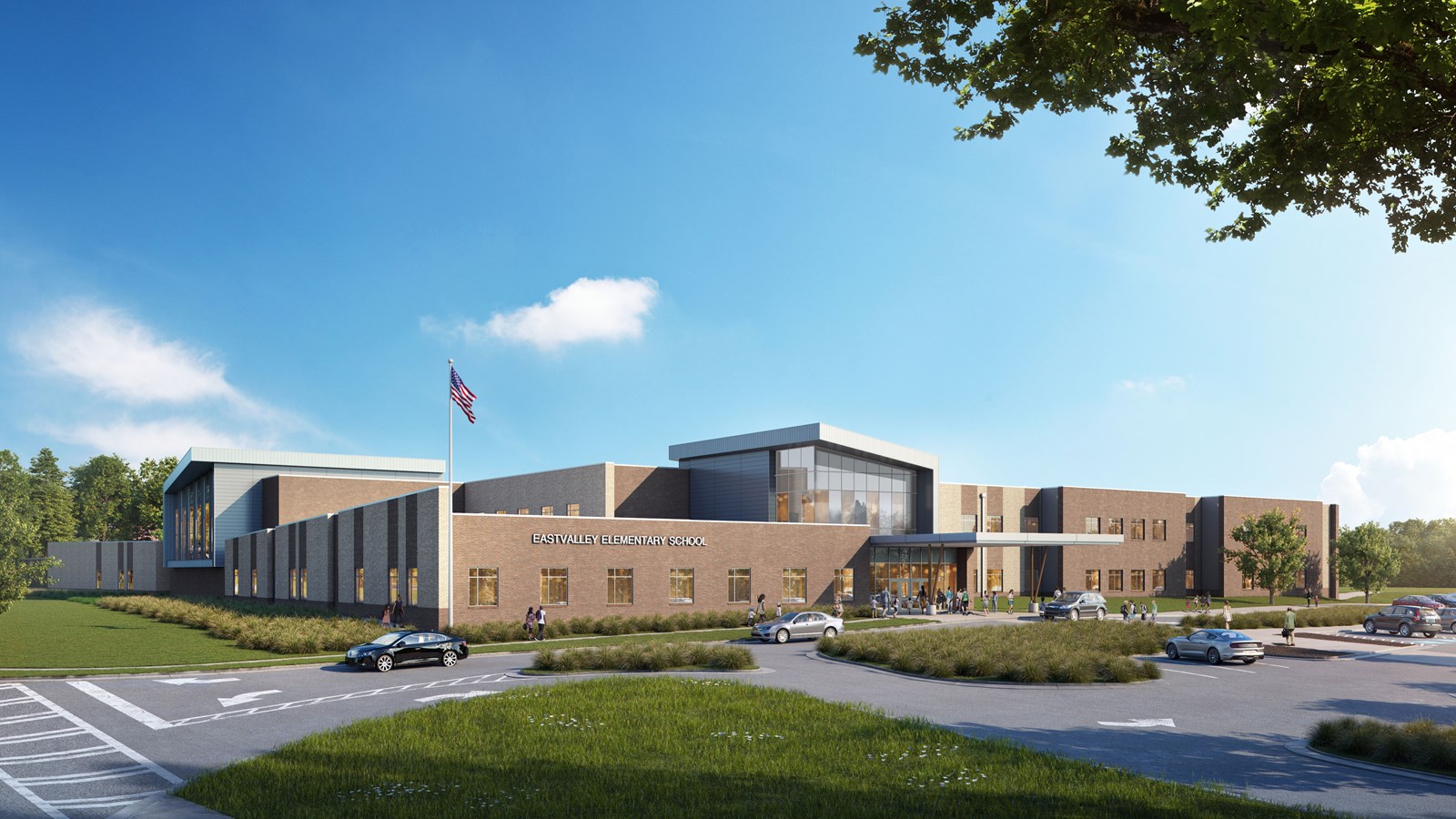 Eastvalley Elementary School is the next major project on the Ed-SPLOST V list. The school is scheduled to welcome students to the brand-new building at the start of the 2023-24 school year on the grounds of the old East Cobb Middle School. (East Cobb Middle School staff cut the ribbon on their own new facility in 2018 thanks to funds from Ed-SPLOST.)
Similar to recent complete rebuilds at King Springs and Clay-Harmony Leland, the new Eastvalley facility will be a modernized building equipped to meet the school community's needs for many years to come. 
Other recent major school construction projects funded by Ed-SPLOST dollars in the District include Cobb's newest middle school, Pearson Middle School, and the revamp of Osborne High School. Both opened this year.
Cobb voters approved Ed-SPLOST V in 2017.
Since then, Ed-SPLOST has funded upgrades and replacements of aging infrastructure and buildings across the Cobb County School District without the need to borrow money through bonds. Borrowing funds through bonds comes with long-term interest payments and ends up costing Cobb taxpayers much more than Ed-SPLOST's one-penny tax on purchases.
Eastvalley ES Replacement School is the final major replacement project on the Ed-SPLOST V list. Recognizing that a brand-new building will be ready for operation in less than two years is giving everyone in the school community a sense of expectation and optimism for the future.
"We are excited by what is ahead for the Eastvalley school community. We are once again going to make a new state-of-the-art facility available to Cobb students and staff, which will continue our legacy as the best place to teach, lead, and learn," said Superintendent Chris Ragsdale.