First Trip on the Bus: Kindergarteners Take Test Ride to School
Some had smiles as big as the yellow bus. Others held their mom's hand as tight as the stuffed toy under their arm. They all climbed the steps of one of Cobb's big yellow buses and took their seats for their first ride to school.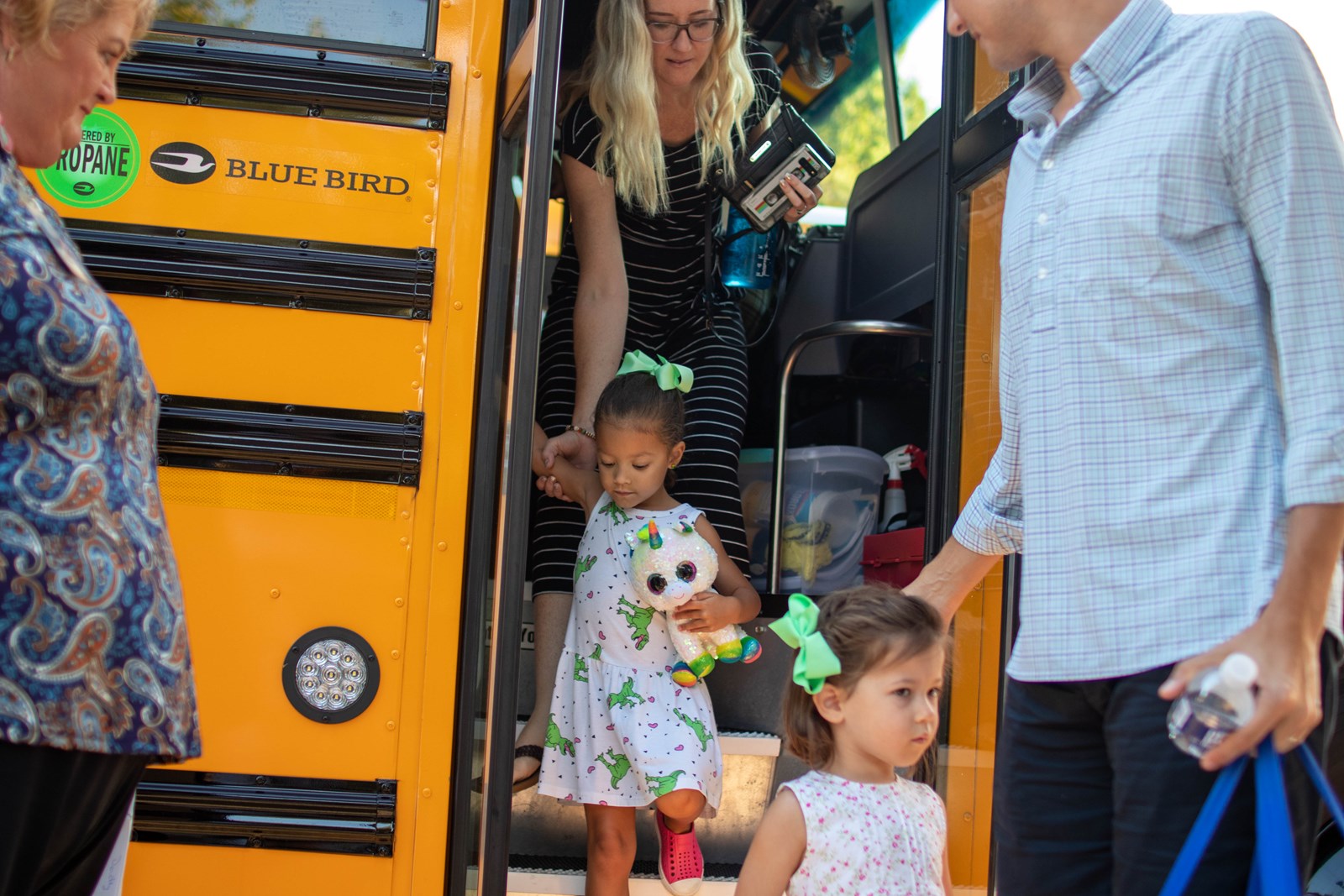 Before the first day of school, kindergarteners and first graders across the District joined their parents for a test ride on the school bus to help ease their butterflies—and those of their parents too.
The students and their parents waited at one of Cobb's 37,530 bus stops to meet their smiling bus driver. Cobb bus drivers are some of the District's longest-serving team members, and some have been driving the same school bus route for 20 years.
As part of the bus ride-along, Cobb's drivers briefed the students and parents on the bus safety rules. Since safety is the District's top priority, drivers will continue to reinforce and educate students about those bus safety rules when school starts.
At Tritt Elementary School, students and parents stepped off the bus for the school's teacher meet-and-greet event. To help welcome Tritt's youngest learners, the Pope High School band and cheerleaders were there to greet the students as the buses arrived.
The students greeted their school's mascot, along with their principal and other Tritt team members, before walking down the hall to meet their new teacher.
Students met their new teachers, toured the school, and dropped off school supplies ahead of the first day of school. While parents talked to the teachers, their students tested some of the learning tools available in their new classroom. Parents also had a chance to snap memorable photos of their little learners at photo booths before boarding the bus for the return bus trip home.
On August 1, the Tritt parents, like parents around Cobb County, will wave goodbye to their kindergarteners as the young students step on the bus for their second trip on the big yellow bus and the beginning of their educational journey in Cobb Schools.