Marching Together: Kell and Hillgrove Bands Join Forces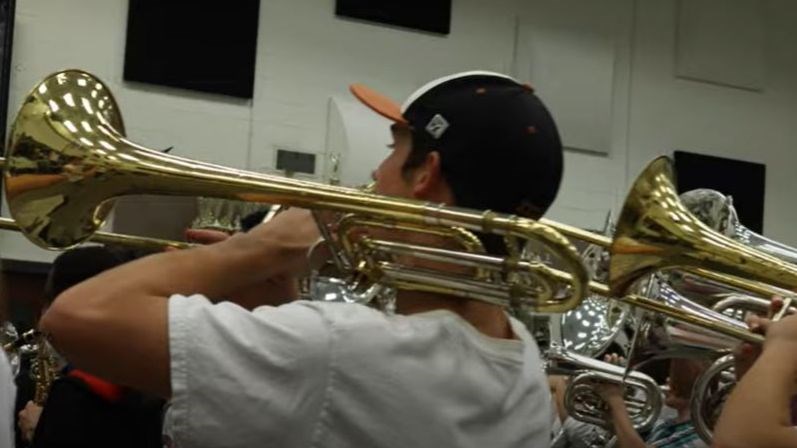 In the Fall of 2021, the Kell Marching Band and the Hillgrove Marching Band decided to combine forces to become the KellGrove Band. In an unprecedented effort to bring communities together and to bring new, exciting experiences to students, the band directors created a production that featured both marching bands performing together.
"It took MOVING MOUNTAINS to do this, but it was well worth the effort," said Patrick Erwin, Director of Bands at Hillgrove. "In our final competition, we placed second overall to former national champion, Harrison High School, and in the process won first place percussion and drum majors."
"So much of a band is trying to give students memories and experiences that they are going to look back on and love years later. Coming out of COVID, we wanted to do something different, something interesting, and something innovative that people hadn't seen before," explained Kell Band Director Taylor Watts.
The band students from the two high schools met together on Saturdays to practice and then competed together across the state in October. The students went from sitting apart at practices to becoming friends who connected outside of school.
"The Saturdays we are together are so much fun," added the Kell Band Director. "The kids are happy to see each other. They are excited to perform together. There is a lot more energy on the field because there are about 250 kids."
Watch a video of the bands performing together in the video below.