CITA Hosts Construction Skills Challenge for Metro Atlanta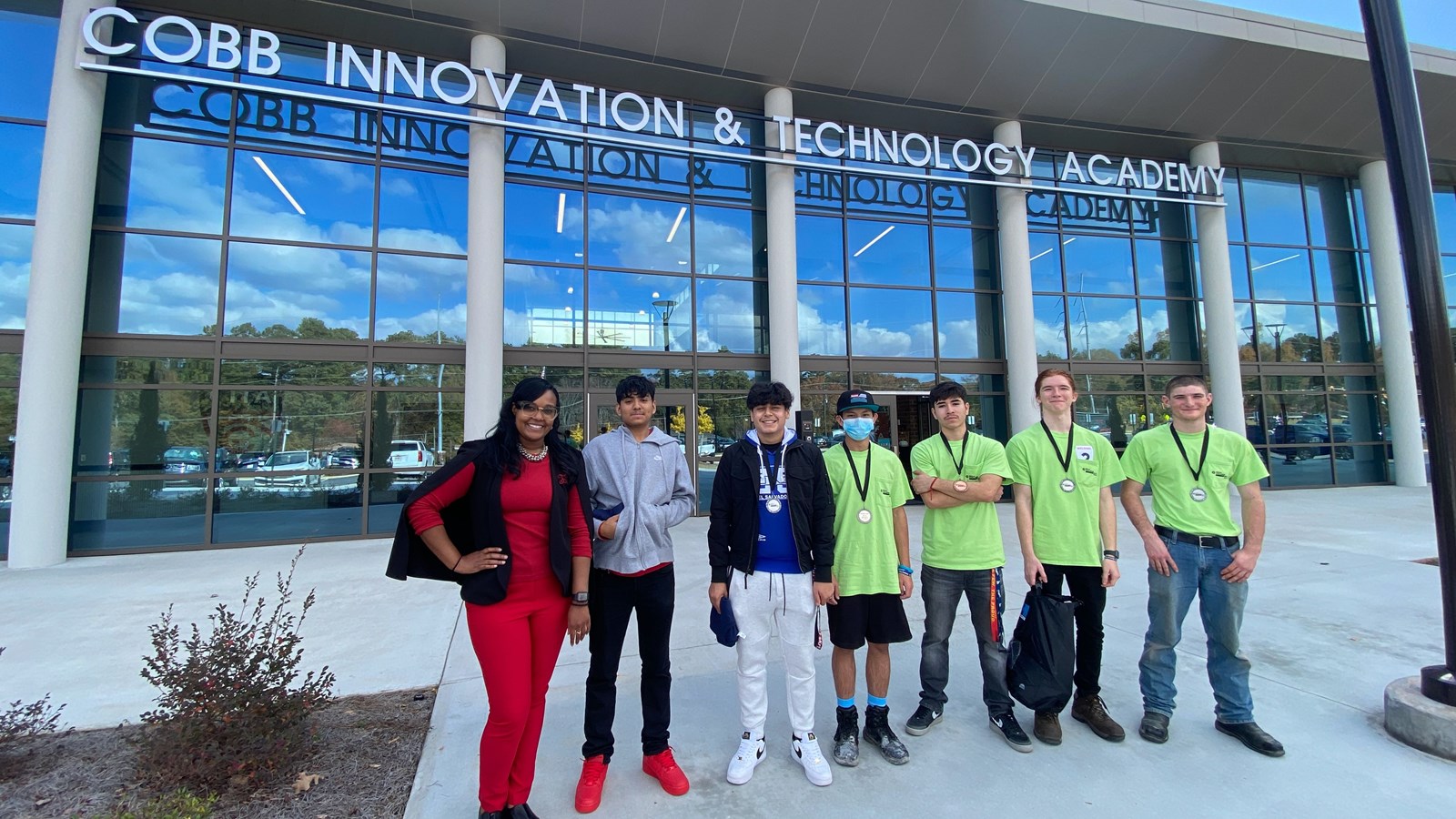 The Cobb Innovation and Technology Academy (CITA) once again welcomed visitors beyond the county's borders. CITA recently hosted metro Atlanta's first Construction Skills Challenge competition.
Students from nine different schools, including CITA, Allatoona High School, and North Cobb High School, demonstrated their skills in fine furniture building, masonry, carpentry, electrical, welding, blueprint reading, and HVAC.
Although they were not competing, CITA's students in the healthcare pathway attended to help with the event. Other Cobb students attended to learn from those competing.
Donors raised more than $70,000 for materials, tools, and prizes for the CITA-hosted event.
The Skills Challenge is not only super beneficial to students; it also benefits the future workforce in Cobb, according to CITA Director Dr. Tiffany Barney. Local companies attended the event and saw the students demonstrate their skills. The companies saw the same students who they may one day soon hire as employees.