Cobb Soccer Brings Home Three State Championships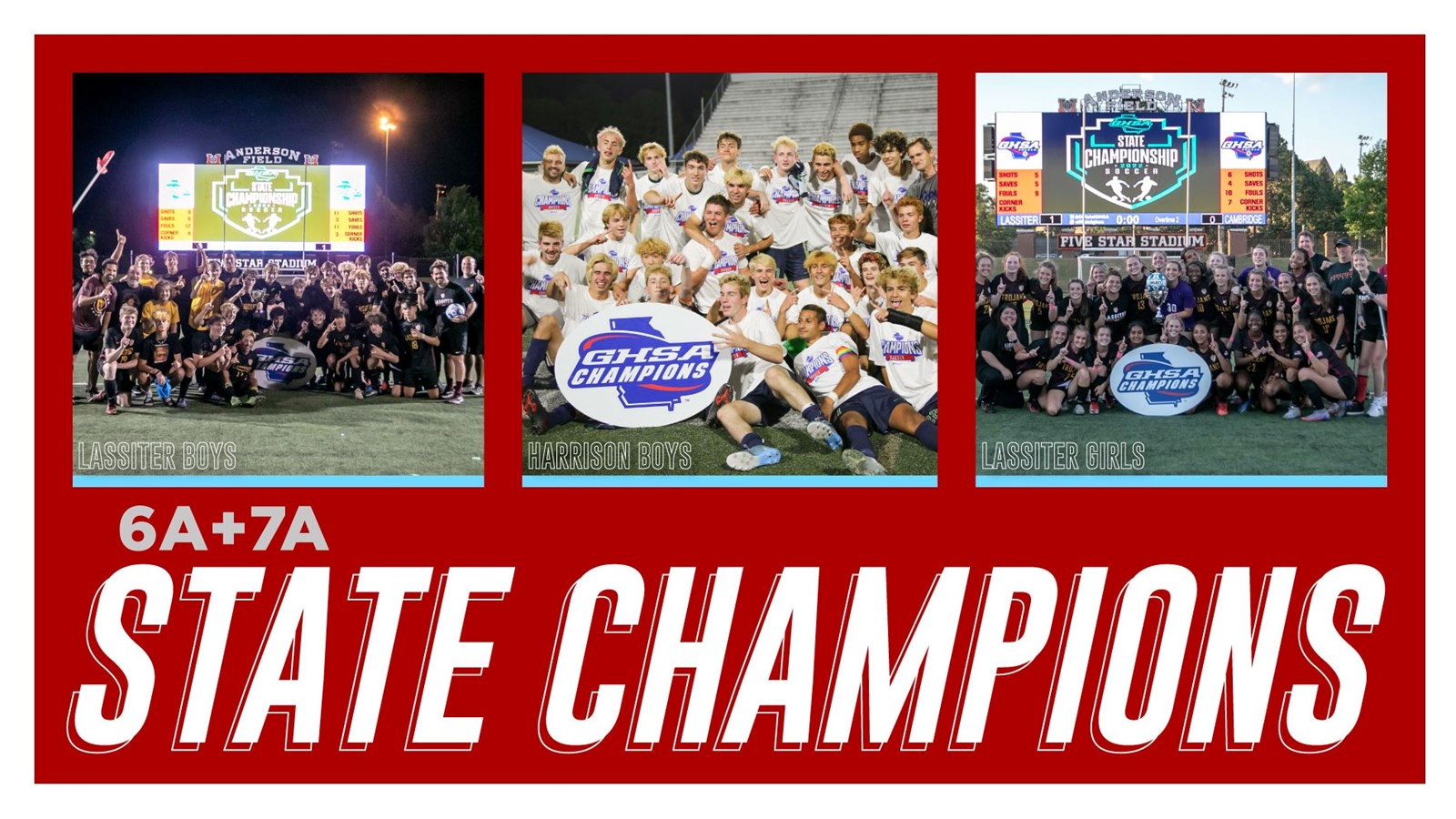 It was a historic year for soccer in Cobb County. More than half of the teams in the District made the postseason: nine boys teams and nine girls teams. Seven teams advanced to the Final Four, and four teams made a Finals appearance. Of those four, three championships were earned: Lassiter boys and girls were crowned the 6A champs, and Harrison won the 7A state title.
In an unprecedented playoff bracket in 7A, all four teams in the Final Four were a part of Cobb School District. Campbell, Harrison, Hillgrove, and Pebblebrook met in an epic Final Four round that guaranteed the 7A title would belong to Cobb. The winners of those semifinal games on April 29—Pebblebrook beat Hillgrove, 2-1, and Harrison bested Campbell, 3-2—met last Friday, May 6, for the final 7A soccer match of the year on McEachern's pitch at Walter Cantrell Stadium.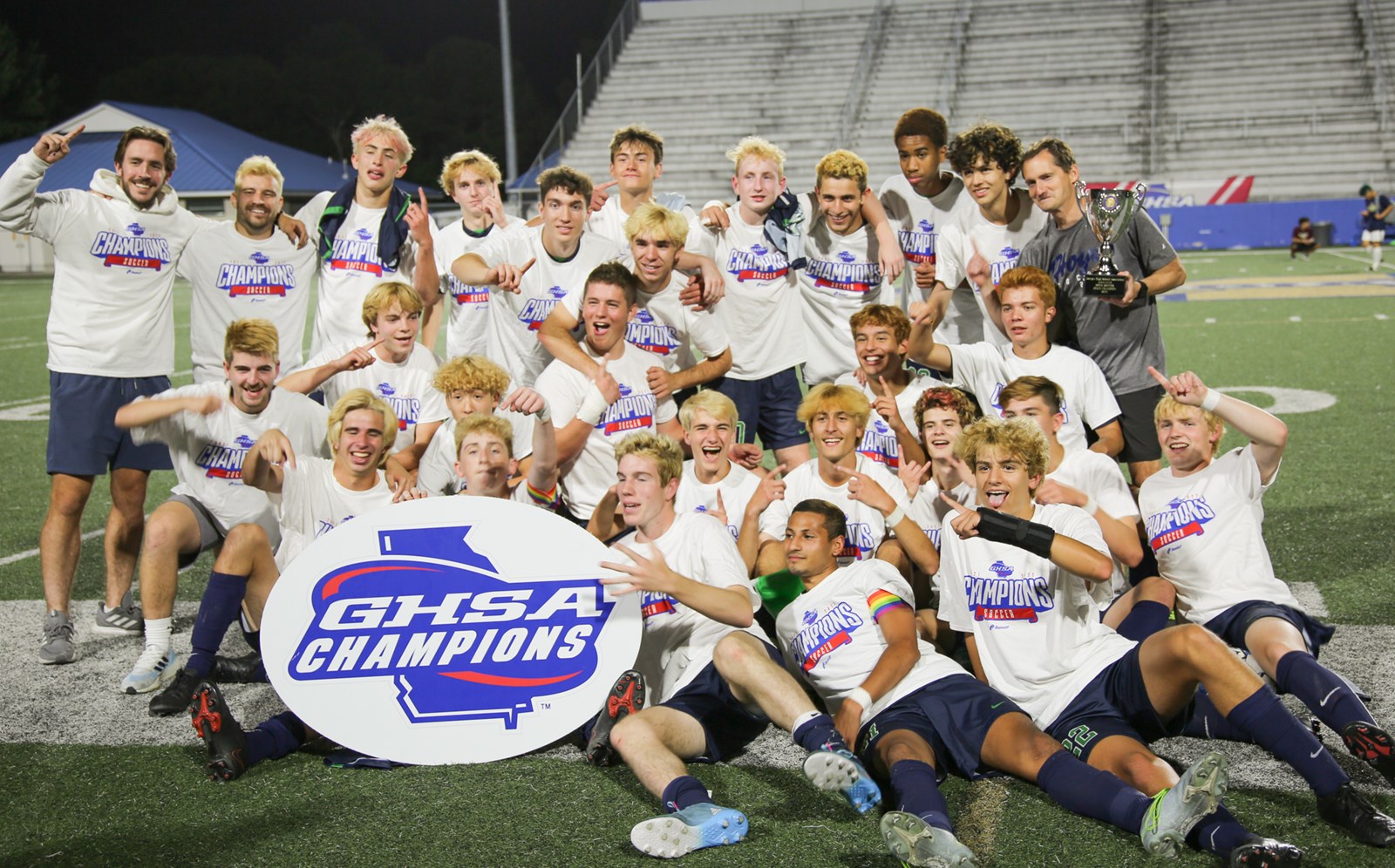 The 7A state champ Harrison Hoyas
Click here to read more about the 7A Championship on Cobb Sports
In 6A, the Lassiter soccer program has had a season for the ages. The combined record for Trojan soccer in 2022 was 35-2-4. Both teams were the Region 6-6A champ, and both tore through opponents on their path to Friday's state championship games held in Macon.
Both teams also won their final games, earning two 6A state championships for Lassiter in less than three hours!
These titles are the first for the Trojan boys in twenty-six years and six years for the girls. Both coaches were well aware of the importance of the wins for Lassiter as a whole and what it means for Trojan soccer moving forward. "I am so happy for this team and for Lassiter, past, present, and future," Coach Penny concluded. "It was truly special to share the day with our girls team, Coach Galvin, and all of the fans who made the trip."
Coach Galvin was in complete agreement: "Sharing a state title run with the boys... magical!" he said. "One Program! Two Champions! Go Trojans!"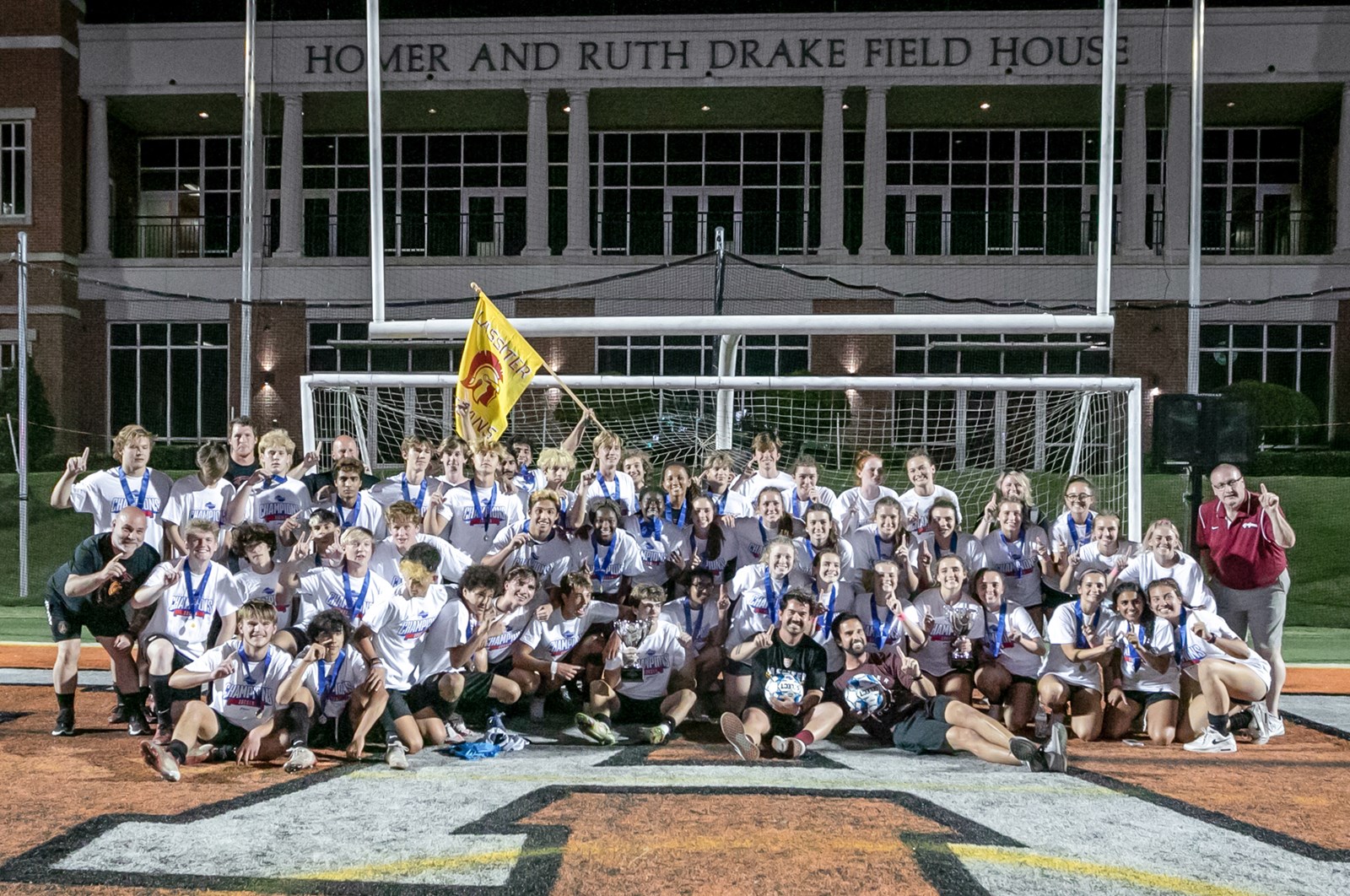 Photo of Lassiter Boys and Girls teams combined by Rachel Pearce
Click here to read more about the 6A Championships on Cobb Sports