A Love of Reading Blossoms at Kennesaw Elementary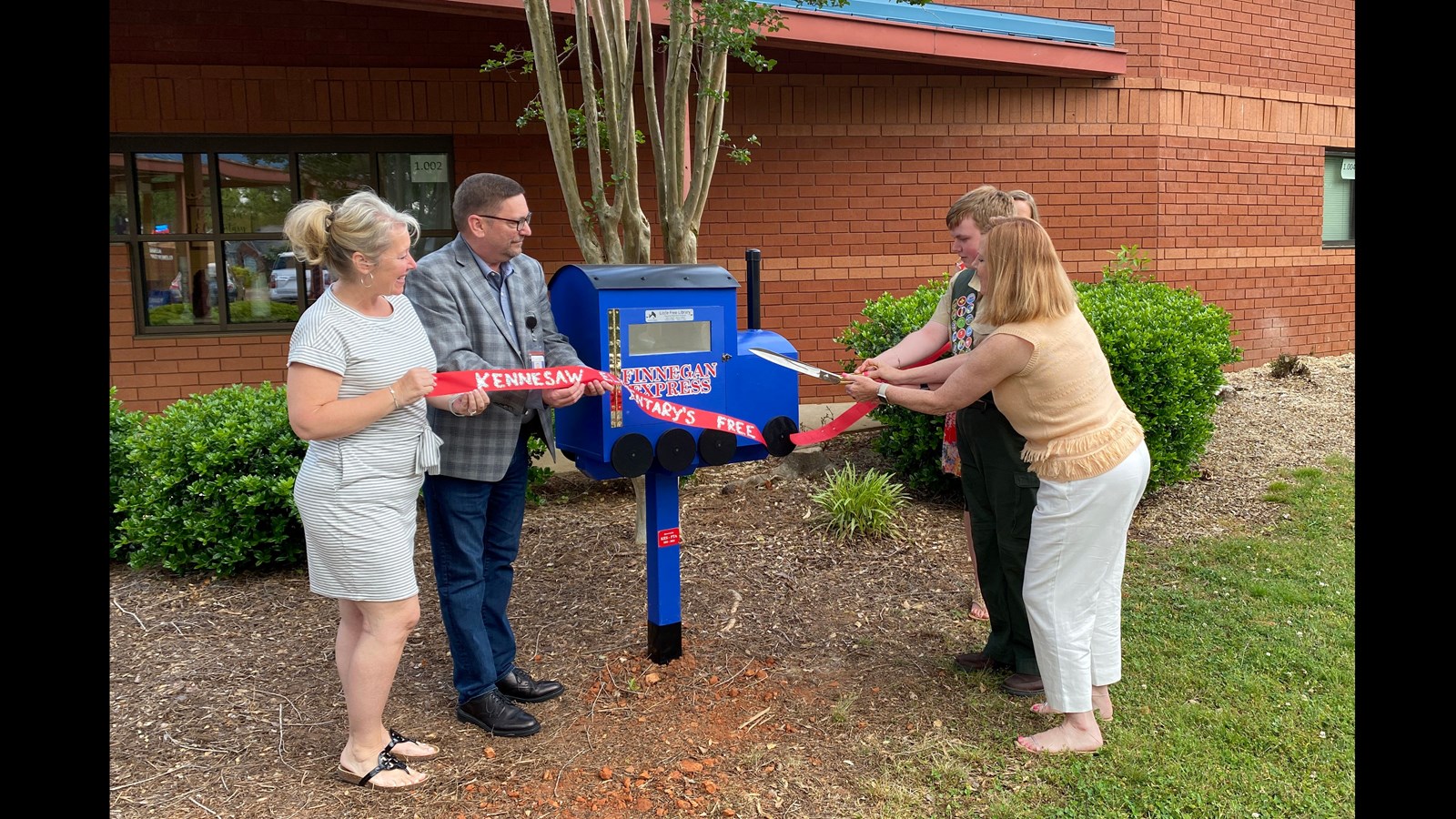 When school doors close for summer break, students near Kennesaw Elementary School will still have access to books. Adding a little free library to the school campus has been a dream of Kennesaw's media specialist, Beth Finnigan, for several years. Thanks to a former Kennesaw student, that dream is now a reality.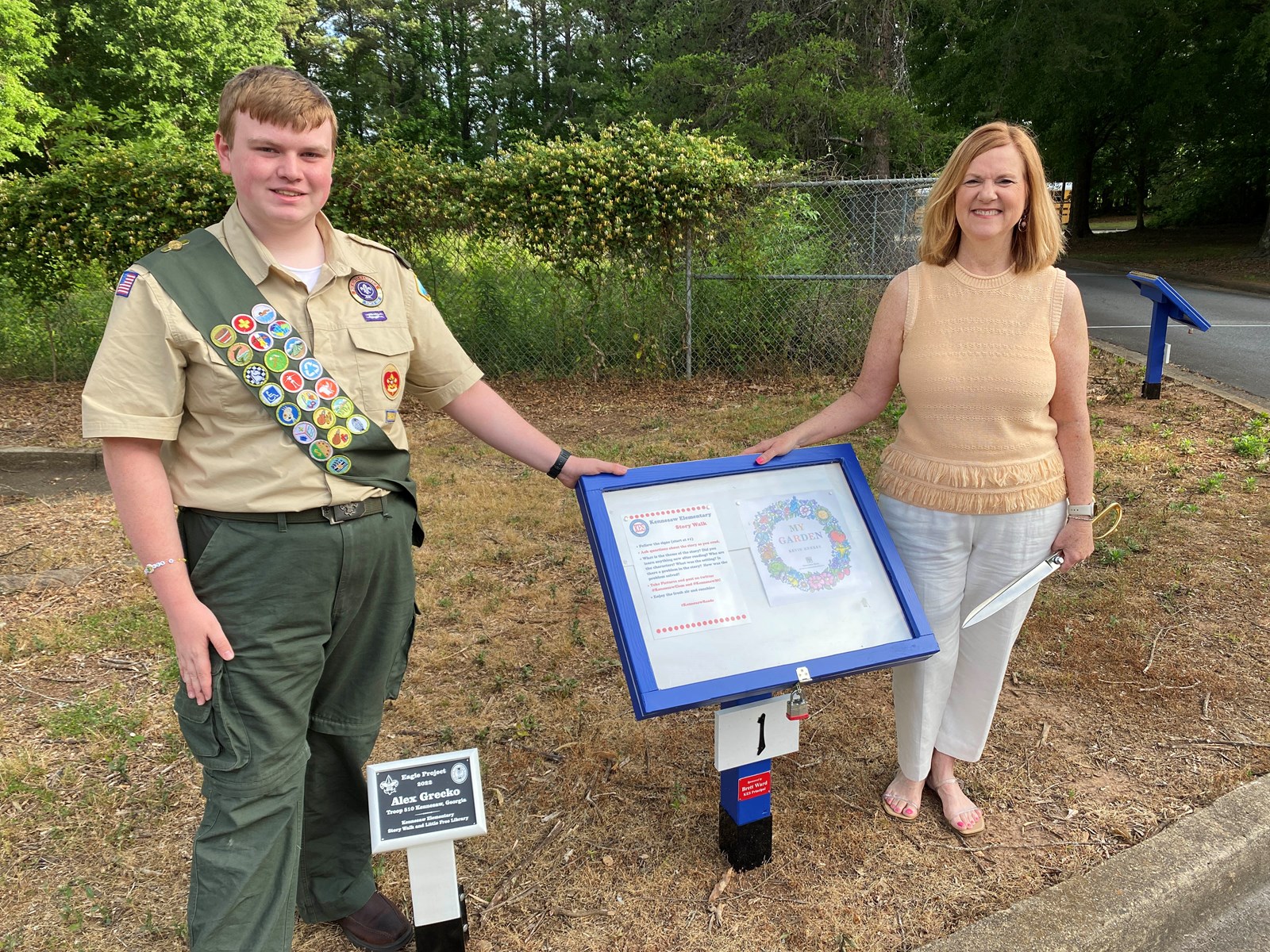 Alex Grecko returned to his elementary school to install a Little Free Library for his Eagle Scout project. The Allatoona High School junior was inspired to build the little library so young readers would have an opportunity to learn, even when school is not in session. In addition to the easily-accessible books, Alex also helped with the school's new story wall, which provides different open-air reading experiences for the elementary students.
"So, Alex really took on two huge projects, and I am just super excited. I feel like at our school, I can give the kids a love for reading. These are two more opportunities that I have to promote books and reading out to the community," Ms. Finnegan added.
When families park at the school to walk to the nearby park, students can first pick out a book at the little free library, named the Finnegan Express, in tribute to the school's media specialist.
"To me, reading is the key. I tell the kids all the time that if you can read, you can do anything, you can learn anything. So, this is just one more opportunity to try to give back to the kids," Ms. Finnegan added.
First-grade students from Donna Grecko's class joined the school community for the ribbon-cutting celebration and to say thank you to Ms. Grecko's son Alex and others who helped jumpstart the Finnegan Express.
Inside the school, Ms. Finnegan, with the help of Kennesaw teachers, has taken steps to create a learning commons where there is more going on than just checking out books. There are lessons based on standards. Kids are engaging content on computers. There is even a Lego wall inside Kennesaw's learning commons. All their work resulted in Kennesaw earning a Library Learning Commons certification. An accomplishment celebrated at the ribbon-cutting for the Little Free Library—Finnegan Express.
"Library media specialists are book providers, tech experts, construction collaborators, space designers, construction leaders, creators of engaging programs, and the list goes on and on. It takes energy, passion, a desire to make this space student-friendly, the right ways to keep kids reading, and emphasis on the importance of digital literacy and collaborating with," said Holly Frilot, Cobb Schools Supervisor of Library Media Education.
After visiting the Kennesaw Learning Commons, the Library Learning Commons Advisory Board members praised the work of Ms. Finnegan and the staff at the school. Here's an example of their accolades:
"Kennesaw Elementary School is a shining example of what a Learning Commons should be, and that is clearly developing independence, confidence, and a love of reading."