New Principal Profile Q&A: Shannon Kiger, Palmer Middle School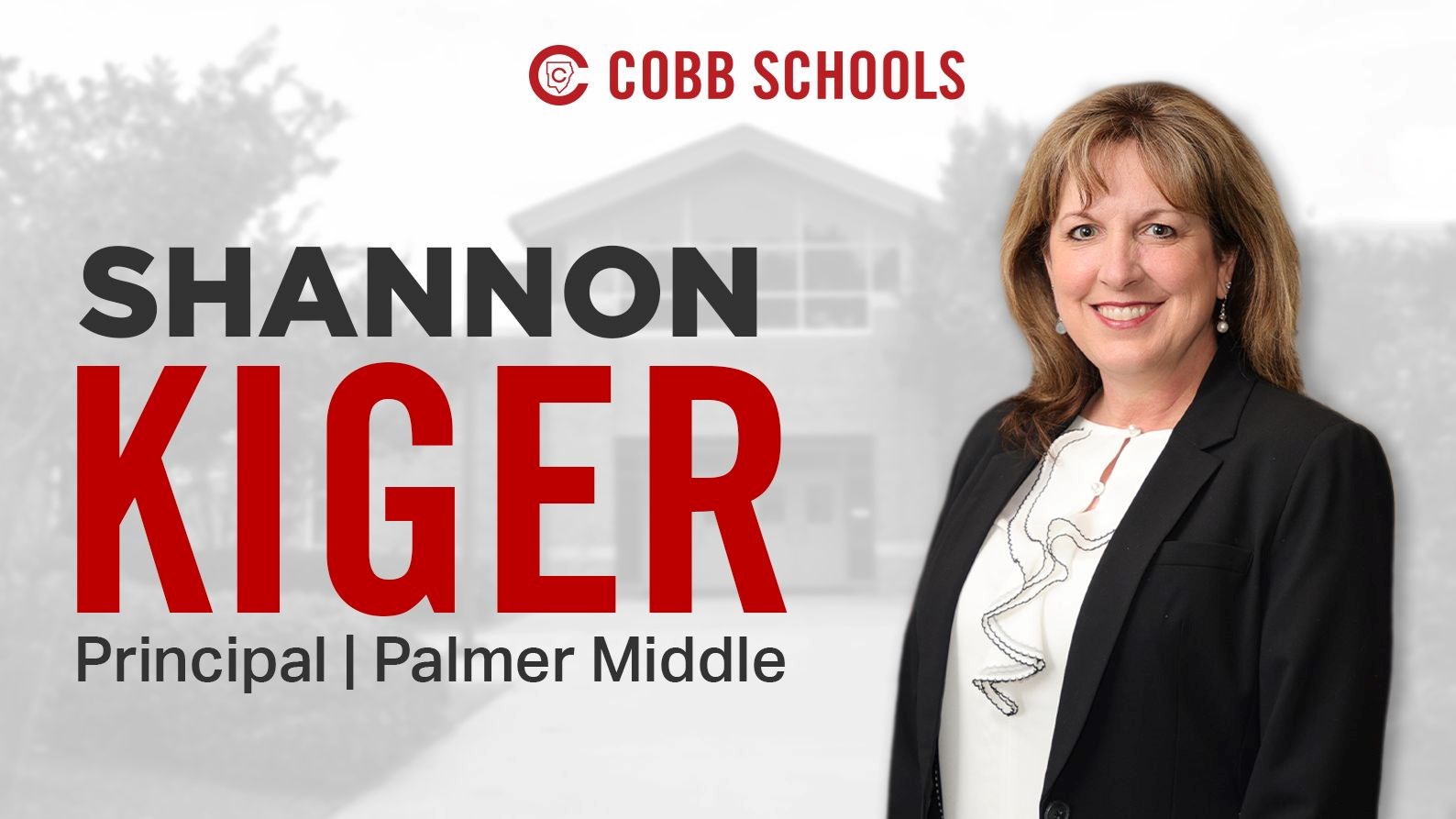 When students return to Palmer Middle School in August, their new principal will have a familiar face. Principal Shannon Kiger bid farewell to the Palmer students in May as the school's assistant principal. The school family has had the opportunity over the past two years to get to know their new principal, who has dedicated 29 years to educating students.
"From the time I entered Palmer, I was immediately welcomed and embraced by the students, parents, staff, and community. I quickly realized this is a very special place. I look forward to continuing our school's mission of "Empowering ALL students for success" by increasing learning to ensure all students are high school, college, and career-ready," said Principal Kiger. "I am grateful to continue to be a part of this extraordinary school community and remain dedicated to Palmer's commitment to care for your children and provide them with an exceptional learning environment.
Beyond the students she has taught herself, Principal Kiger has seen the impacts firsthand of a Cobb Schools education and the mission of "One Team, One Goal: Student Success." Her husband and two daughters are all products of the Cobb County School District.
Palmer's new principal joined the Cobb Schools team 23 years ago, and her experience with middle school students spans more than two decades.
If the Palmer community does not already know how Principal Kiger likes to spend her free time, she reveals it in the Question-and-Answer section below. She also explains what impresses her about Palmer, what the community can expect under her leadership, why she serves as an educator and more.
Question: What most impresses you about the students and school community?
Answer: "The hard work and efforts of students, teachers, and administrators has helped Palmer to be a National Demonstration School for AVID, a program designed to enhance college and career readiness skills. The AVID schoolwide system, including training and implementation of higher-level instructional strategies, has been influential in providing our students with the support and guidance they need for a solid academic foundation. Also impressive, Palmer uses an evidence-based framework, PBIS (Positive Behavioral Interventions and Support), to improve school culture and behavior. This promotes a safe environment for students to learn and grow academically and socially."
Question: What can the school community expect to see under your leadership?
Answer: "My focus will be to provide the very best instruction for our students every single day. I have the highest of expectations for myself and for teachers because the kids deserve our best. I am a leader who builds positive relationships with all stakeholders. We are so much stronger when we partner together to strive for student success and school improvement."
Question: What does student success look like to you?
Answer: "It is so rewarding for educators to watch students grow and gain confidence in an area that they struggled with before, because of guidance and learning opportunities you create. Having students immersed in engaging, challenging instruction, followed by the students being proud of their results and accomplishments is what student success looks like to me."
Question: What do you like most about being an educator?
Answer: "There are many wonderful things about being an educator, including opportunities to collaborate, both inside and outside of the classroom. Educators understand and appreciate the fact that we are all lifelong learners, and improvement is a continuous process. By talking and sharing with others in our field, we can tap into the creativity of others and be inspired to create learning opportunities that may be better than what we could do on our own."
Question: Outside school, where might students, parents, or staff members run into you?
Answer: "I became so impressed with the Palmer school community that I moved to the area last August. I love shopping and dining in the downtown areas of Kennesaw and Acworth, especially since I don't cook! I am a graduate of the University of Georgia, and my husband and oldest daughter are alumni of Auburn University, so we love attending SEC events and cheering for our Atlanta Braves. However, most often, you will see me running into the RaceTrac to grab a Reese's Cup and Diet Coke."
Question: Is there anything else you want the school community to know?
Answer: "Please know that my door is always open to you. I welcome your conversation and positive input throughout the school year. I am truly honored to be named as the Principal of Palmer Middle School, and I am excited for the 2022-2023 school year to begin!"