New Principal Profile Q&A: Dr. Vanessa Watkins, Campbell High School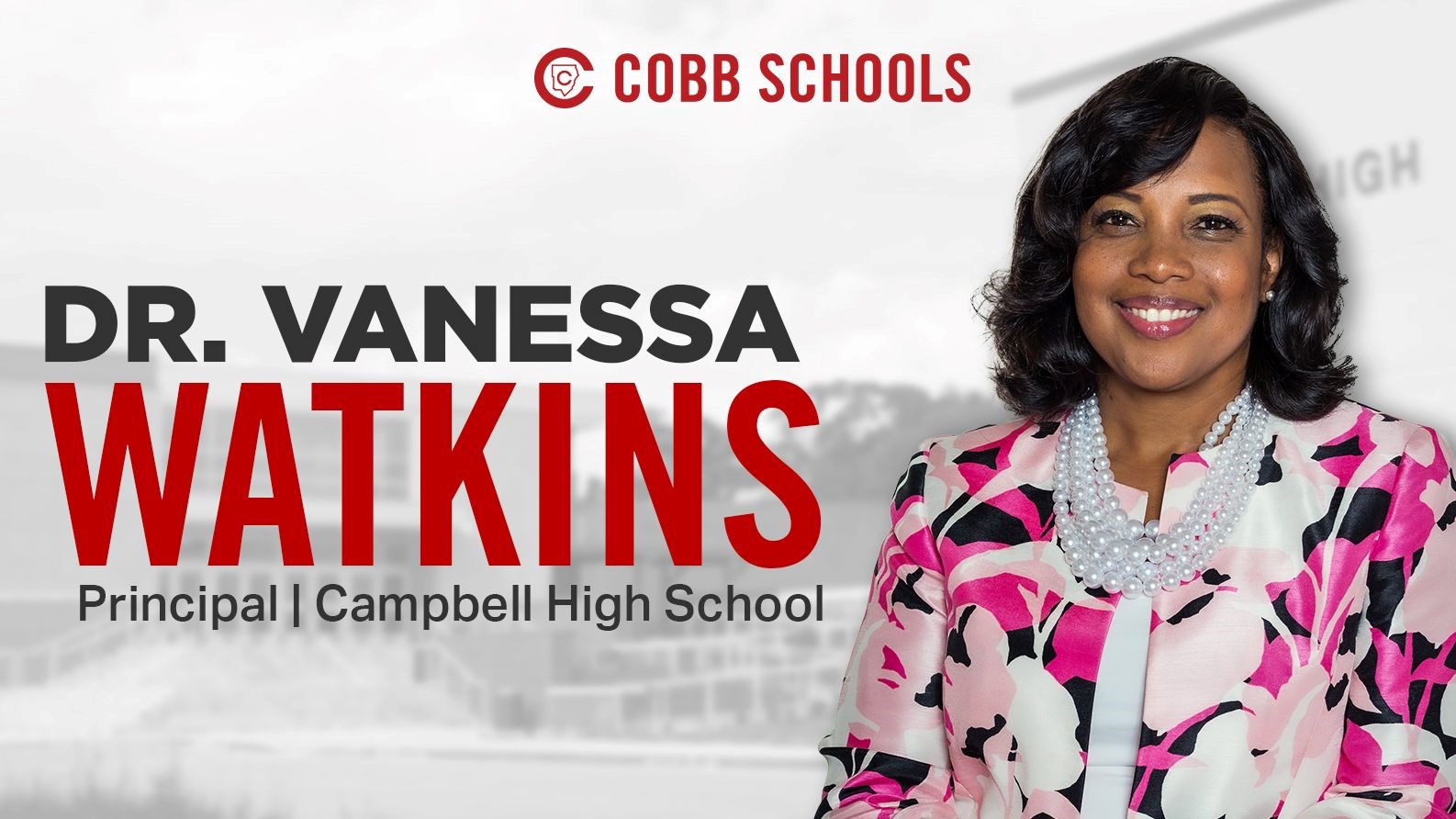 When Dr. Vanessa Watkins stepped into a classroom as a teacher, she discovered her passion for education. That passion will guide her in her new role as principal of Campbell High School.
Of the 25 years Dr. Watkins has spent helping students succeed, 18 have been as a principal. She most recently served as principal of Cooper Middle School.
"I am excited to serve the Campbell High School community because of its rich history in the Smyrna community for supporting student success through academic achievement, sporting events, and the arts. Campbell's International Baccalaureate Program is very impressive and continues to prepare students to make our community and world a better place," said Dr. Watkins.
In the Question-and-Answer section, Dr. Watkins talks about some of the areas she plans to focus on, what she wants students prepared for when they graduate, and how a dedicated educator spends her time away from school.
Question: What most impresses you about the students and school community at Campbell High School?
Answer: "I have been most impressed by the community's ability to be resilient and remain a close community that is supportive of the students and staff. It is evident that the success of all students is a part of the culture at Campbell."
Question: What can the school community expect to see under your leadership?
Answer: "The school community can expect to see a focus on teaching and learning, ensuring a safe school environment for students and staff, and positive relationship building with students, staff, parents, and the community."
Question: What does student success look like to you?
Answer: "Students need opportunities and guidance to be successful, and Campbell is a place where students are provided with many content and elective classes from which to choose. When students leave high school, we want them to be prepared for the technological age they will inherit. Therefore, their success must include preparation for college, a career, or military service."
Question: What do you like most about being an educator, or what is your favorite memory as an educator?
Answer: "Education is my second career. Once I began working as an educator several years ago, I immediately found my passion. One of my favorite memories is co-teaching a pre-algebra class with one of the teachers where 80% of the student were able to move forward to take Algebra I in high school."
Question: Outside school, where might students, parents, or staff members run into you?
Answer: "The Campbell community might run into me at Alliance Theater, Atlanta Symphony, Sprouts, South City Kitchen, and Muss & Turner's."
Question: Is there anything else you want the school community to know?
Answer: "I consider myself a servant leader and that it is a privilege to come to work each day and do what we do- help educate students. I look forward to getting to know and learning from the students, staff, and parents of the Campbell community."