Cobb's STEMapalooza Ignites Learning for 500+ Educators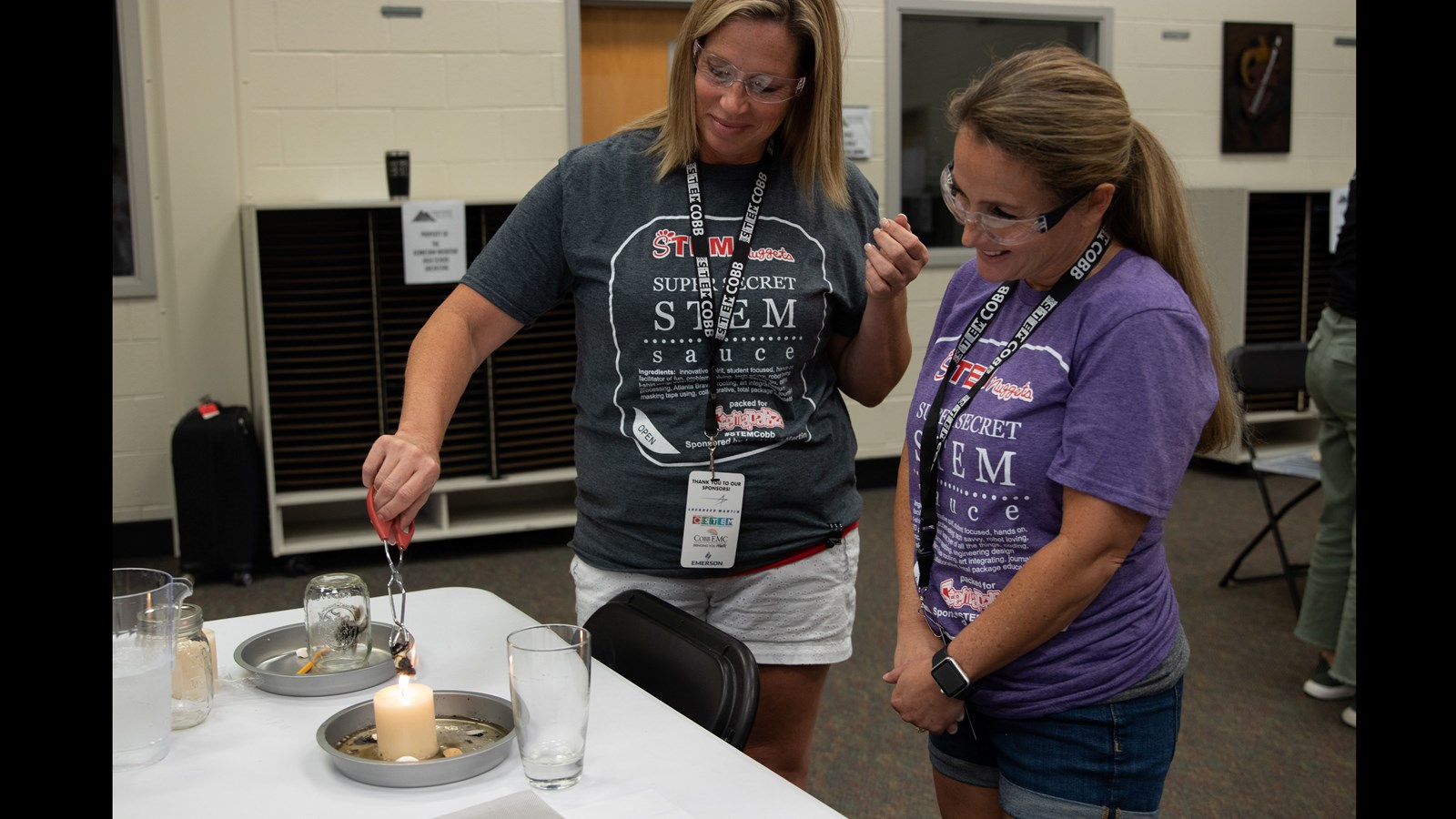 Teachers from Dowell Elementary School slipped on safety goggles as they conducted experiments using the principles of the fire triangle. They took notes on how the fire responded to the three necessary ingredients—oxygen, heat, and fuel. The Cobb teachers plan to use a modified version of the experiments to ignite their students' love of learning in the upcoming school year.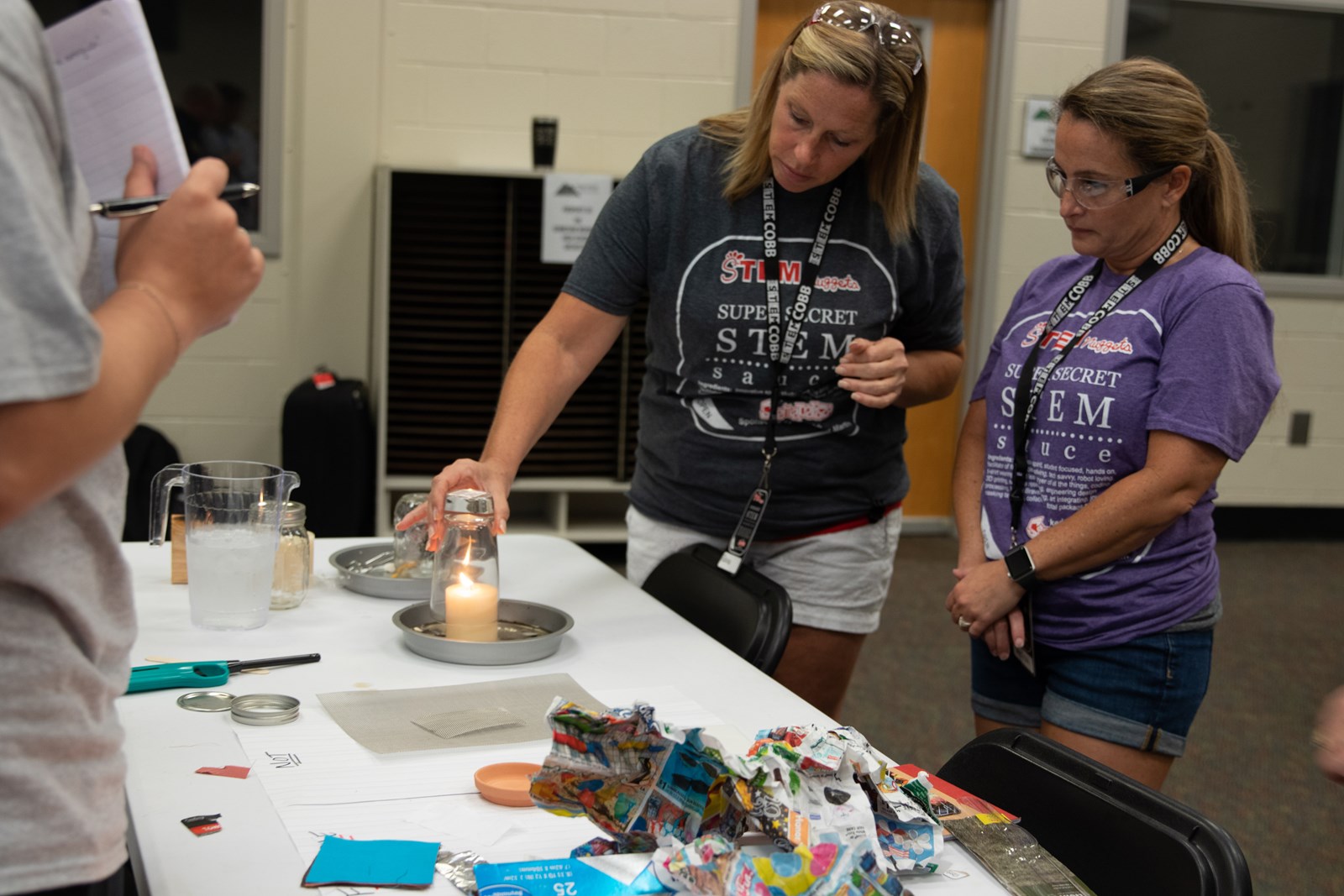 Xplorlabs' UL Fire Forensics with the Cobb County Fire Department was one of the workshops that the 500+ educators could explore at the Cobb Schools Stemapalooza 2022, which recently took place at Kennesaw Mountain High School. The annual free professional learning conference provided many workshops and classes for K-12 educators. As in past years, the multi-day event drew hundreds of teachers from outside the District who wanted to learn how Cobb Schools engages students with science, technology, engineering, and math (STEM) curricula.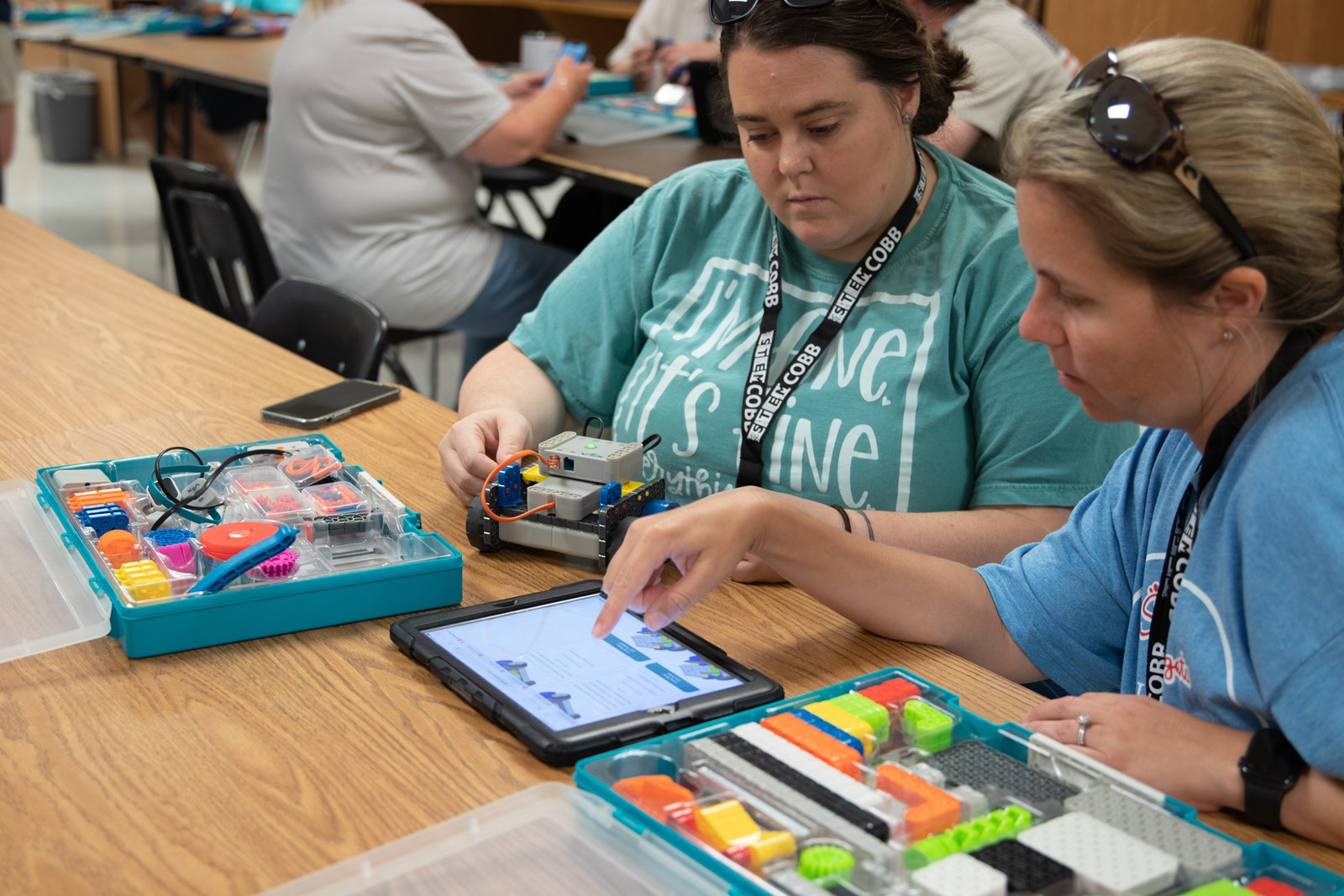 Attendees could choose from a host of workshops and class sessions. The conference provided educators the opportunity to learn how to start a drone team at their school, serve as their school's Sci-Operative expert, how to use construction skills to improve a student's math performance, and how to set up and take down the StarLab planetarium.
During the conference sessions, teachers learned how to connect children's literature and STEM and create memorable experiences in science in STEM classes. They took courses on virtual reality, podcasting, Minecraft, robotics in the classroom, LEGO STEM storytelling, and much more. Some walked away with tips on hosting a STEM night, taking STEAM lessons outside to the school garden, or incorporating escape rooms to make review time fun and interactive.
Teachers could also drop into the 3D printing playground to learn everything about 3D printing or browse the different vendors available to support educators on their STEM journey.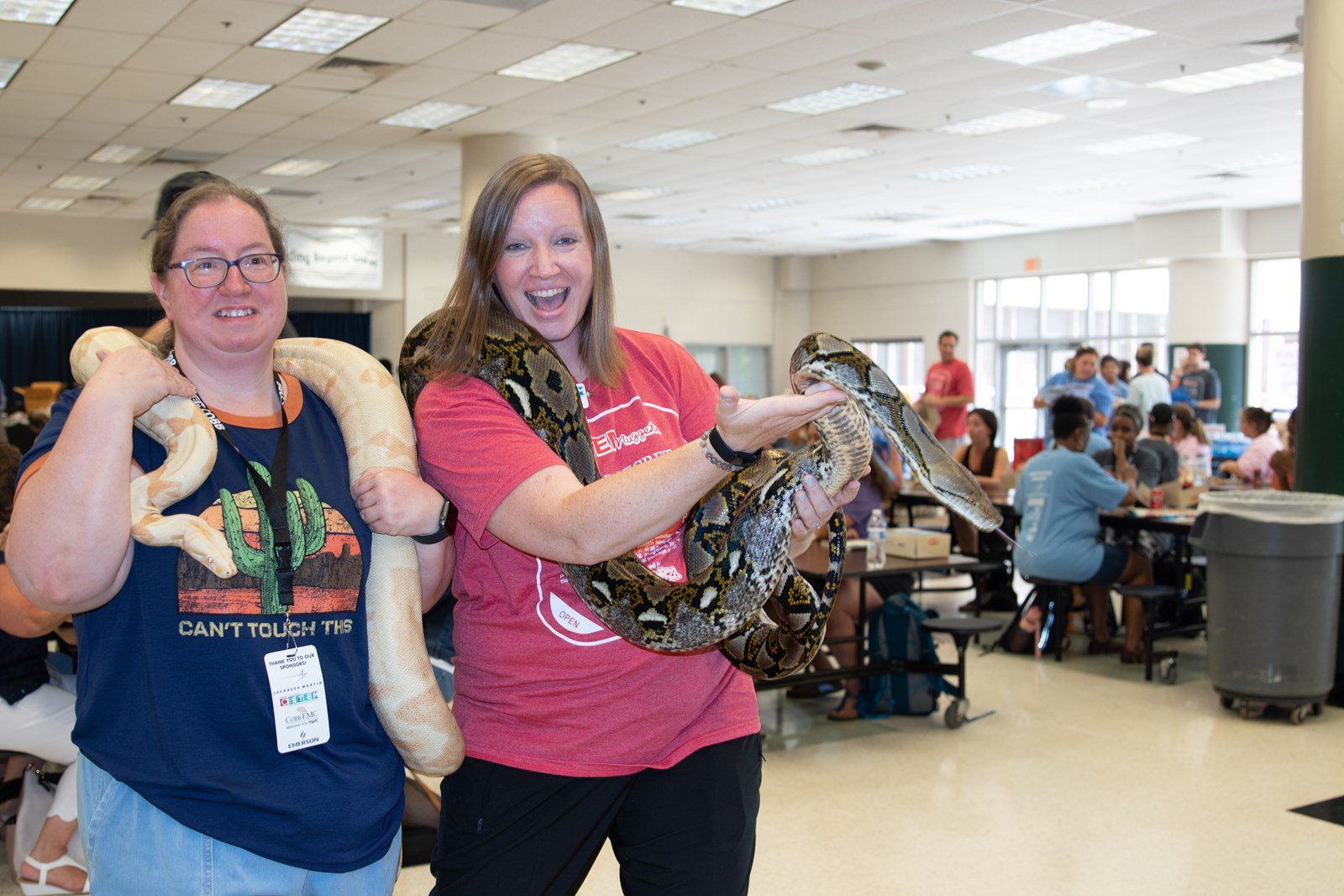 One vendor, Scaly Adventures, is run by two Cobb Schools graduates. Educators from inside and outside Cobb swarmed the area to meet their scaly friends, including Buddy, the Sunglow boa, and Ginger, the Burmese python.
McEachern High School teacher Mary Teren and Smyrna Elementary School's Erin Harris were two of the teachers who lined up for a close-up with the scaly guests.
Educators do not only come from all around to attend Cobb's professional STEM learning event. They return year after year, and they'll be back again next year.